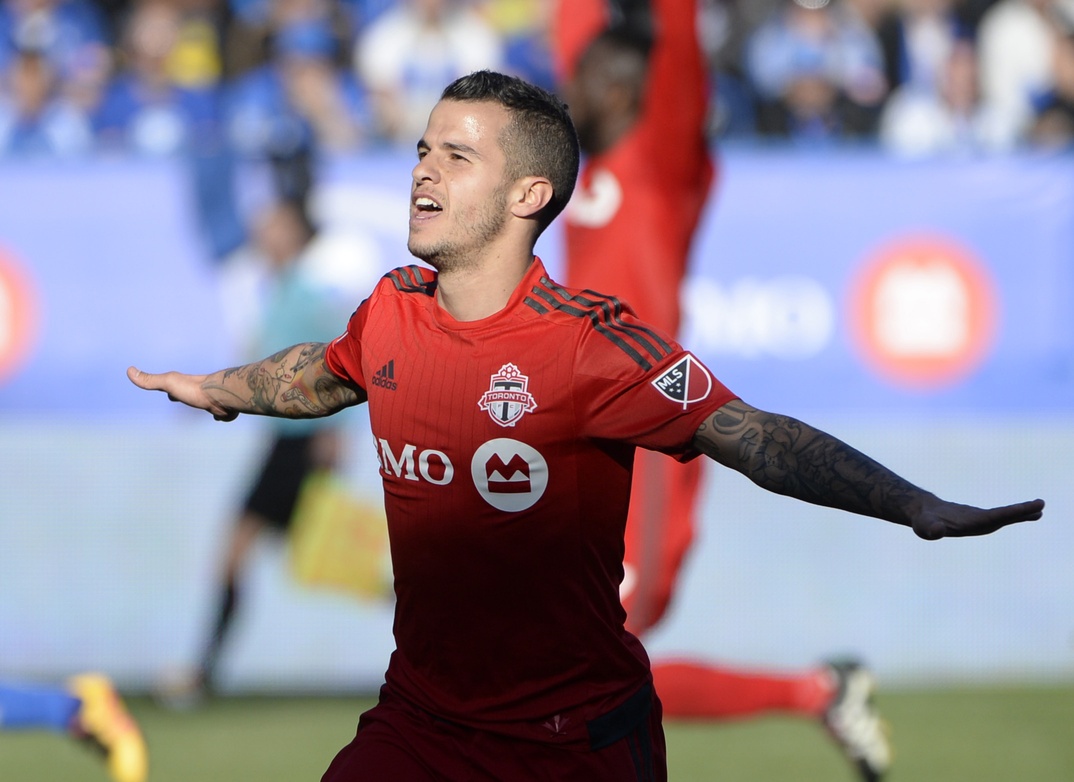 One of the league's biggest stars shined in a big way over the weekend, while the Eastern Conference leaders bounced back in a big way against a top-level foe.
Here's a closer look at The Best of MLS: Week 21:
PLAYER OF THE WEEK
When Sebastian Giovinco is on his game, he's virtually unstoppable, and even when he doesn't have it, he's still pretty difficult to deal with. However, on Sunday, the Italian star was certainly at his best, providing a goal and two assists in a 3-0 rout of the Columbus Crew. The first assist was unfortunate, as Giovinco's shot bounced off Tsubasa Endoh to mar would looked to be a goal of the year candidate, but from that point forward, the Toronto FC star proved impossible to handle as Toronto FC cruised to a win.
Giovinco's heroics earned TFC yet another win, while pushing the Italian star past Frank Lampard in SBI MLS Player of the Week voting.
TEAM OF THE WEEK
Just one week after enduring a beating of their own, New York City FC put a whooping on one of the league's elite. The Eastern Conference leaders thumped the Colorado Rapids, 5-1, to end the latter's 15-game unbeaten run. It was almost certainly NYCFC's best performance of the season, even as the club played without David Villa on the field or Patrick Vieira on the sidelines.
NYCFC was not the league's only dominant performer, as Toronto FC, FC Dallas and Orlando City earn recognition as honorable mentions.
ROOKIE OF THE WEEK
Jack Harrison shined once again for NYCFC, providing an assist on Lampard's second goal of the night. Since Harrison's introduction, NYCFC has looked to be a whole new team, rocketing to the top of the conference in part due to Harrison's creativity and skill on the wing.
Joining Harrison as honorable mentions are Endoh and Keegan Rosenberry, the latter of whom put in a respectable 90-minute shift just days after featuring in the All-Star Game.
GOAL OF THE WEEK
Hernan Bernadiello scored a stunning strike for the Montreal Impact, but Joao Plata's curler against the Philadelphia Union earned honors as SBI MLS Goal of the Week.
———
What did you think of this week's selections? Which player impressed you the most this week? Which team do you think had the best week 21?
Share your thoughts below.