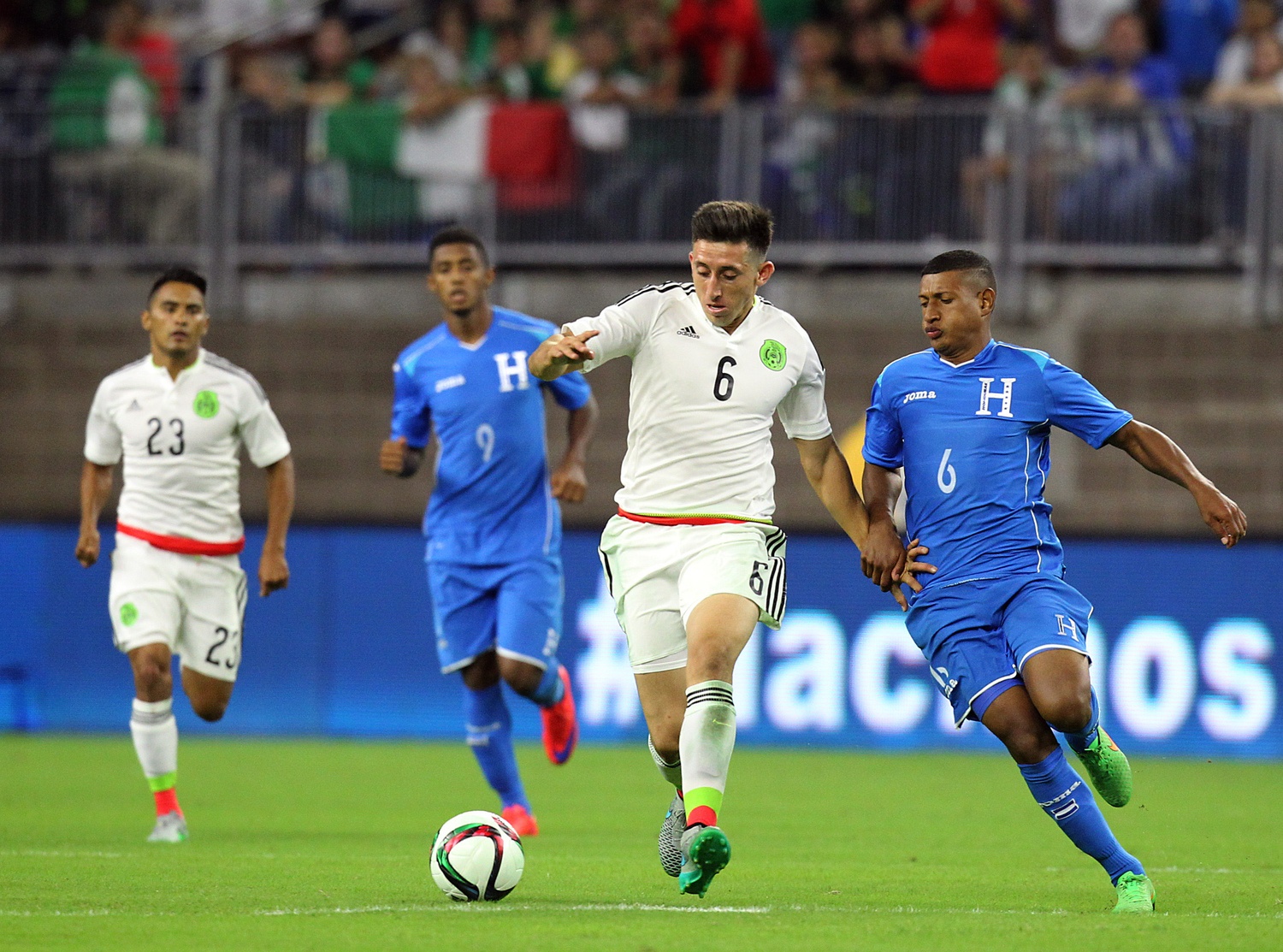 Costa Rica and Trinidad & Tobago joined Mexico in the hexagonal phase of CONCACAF World Cup qualifying. The U.S. Men's National Team is very close to joining them.
The fourth round of qualifying culminates on Tuesday, when the final three spots in the Hex will be confirmed. The U.S. will almost surely qualify with the Trinidadians in Group C, while Honduras and Canada battle for the last slot in Group A.
The USMNT can advance with a draw or win at home against Trinidad & Tobago. Even a loss wouldn't lead to elimination, provided Guatemala doesn't overturn a goal difference of 12 versus St. Vincent & The Grenadines.
Over in Group A, Honduras will travel to Estadio Azteca to face Mexico, who has won all five of its games in this round. The Hondurans have one foot in the Hex after defeating Canada 2-1 on Friday. They can progress with a win, draw or a loss without Canada making up a goal difference of five against El Salvador in Vancouver.
Elsewhere, Costa Rica will face Panama at home, who have both qualified for the Hex. The top spot in Group B is still up for grabs, but Los Ticos can wrap it up by avoiding defeat in San Jose.
Here is a closer look at Matchday 6 of the fifth round of CONCACAF World Cup Qualifying.
Mexico vs. Honduras (10 p.m. — Fox Sports 1, Univision, Univision Deportes)
Honduras can see the Hex on the horizon, but a Mexican team with a point to prove may stand in its way.
Mexico dominated the first meeting on Matchday 2 in San Pedro Sula, cruising to a 2-0 victory. Even though El Tri has already advanced, they will have to prove to their fans that the Copa America Centenario debacle is behind them. The Mexicans started off poorly in El Salvador on Friday, but still managed to exit with a 3-1 win. Defeating Honduras would be a quality result for Juan Carlos Osorio's side, though. A youthful Catrachos team would surely love to secure their spot in the Hex by themselves as opposed to relying on Canada to come up short in a remarkable comeback.
Canada vs. El Salvador (10 p.m. — UniMas)
Canada could reach the Hex for the first time in 1998, but it will need a miracle.
Not only does Canada have to beat El Salvador at home, it will also need help from Mexico. If the Canadians win, a goal difference of five is made up and they are level with Honduras for goals scored, the Canucks would advance thanks to the seventh tiebreaker: away goals scored in matches between tied teams. Honduras lost 1-0 in Vancouver before beating the Reds 2-1 at home on Matchday 5. It will be a tall task, but it's still a possibility.
Costa Rica vs. Panama (9:30 p.m. — Telemundo Deportes)
Costa Rica and Panama will play in the Hex, but the top spot in Group B is still to be determined.
Los Ticos have been rampant at home in the fourth round, winning both games without conceding a goal. Panama's only loss came against Costa Rica in Panama City, so Los Canaleros will be out for revenge. Three point separates these teams, so anything other than a loss by more than one goal would clinch first place for the hosts.
Jamaica vs. Haiti (9:30 p.m. — Telemundo Deportes)
Pride is at stake for both teams as they will have their eyes set on qualifying for the 2022 World Cup in Qatar.
Ever since Jamaica's memorable summer last year when the Reggae Boyz reached its first-ever Gold Cup final, the team has been in a tailspin. The Carribean side has won just two of its last 10 competitive games since the defeat in the final against Mexico. One of those victories was against Haiti, a narrow 1-0 road win. The Haitians, who have enjoyed a remarkable run of form themselves over the past year, will try to return the favor on Matchday 6.
USMNT vs. Trinidad & Tobago (8:15 p.m. — Fox Sports 1, UniMas, Univision Deportes)
The U.S. should progress to the Hex, but the hosts will also be eyeing the top spot in Group C when they battle Trinidad & Tobago in Jacksonville.
Barring a completely disastrous performance and a historic victory by Guatemala over St. Vincent and the Grenadines, the USMNT will be in the Hex once again. The Americans have a goal difference of +13 compared to +1 for the Azul y Blanco. Considering how dull the U.S. was in the final third versus the Soca Warriors on the road, perhaps Christian Pulisic and Sacha Kljestan will earn more minutes after brilliant cameos against St. Vincent, especially if the team is as flat as it was in the Caribbean on Matchday 2.
Guatemala vs. St. Vincent & The Grenadines (10 p.m. — Telemundo Deportes)
Guatemala's largest-ever win was a 10-1 victory over Honduras in 1921. Los Chapines would need a similar performance in order to reach the Hex.
The U.S. has a three-point advantage, plus a vastly superior goal difference. Guatemala would need to make up 12 goals in order to have a chance of progressing. Even though St. Vincent & The Grenadines have conceded 25 times in five matches, it's still an unlikely scenario. However, 36-year-old Carlos Ruiz is still worth watching. Pescadito surpassed Cristiano Ronaldo to become the active leading scorer in the international game. He is also ahead of Lionel Messi. Ruiz will be celebrating his 37th birthday on Sept. 15, and what better way to kick off the early celebrations than extending a record over Ronaldo and Messi?