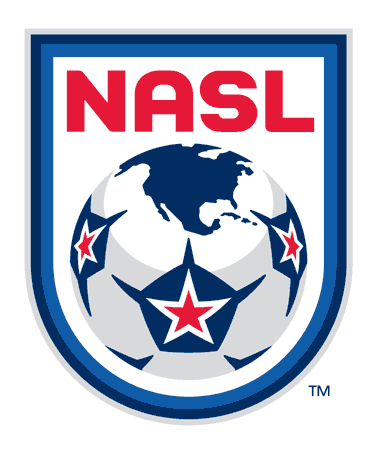 The NASL is surrounded by uncertainty as the 2016 season winds to a close, but the league issued a statement Thursday night to respond to recent reports of a potential exodus.
Recent reports link several NASL clubs with moves away from the league. Minnesota United is certain to depart as the club heads to MLS, but the Tampa Bay Rowdies, Ottawa Fury FC, Rayo OKC and the Fort Lauderdale Strikers have all been linked with an NASL exit. The latter two sides in particular have reportedly been dealing with financial troubles, leaving their future uncertain as the league heads into 2017.
However, with a Board of Governors meeting reportedly looming, the league insists it intends to not just survive, but grow heading into 2017.
"The North American Soccer League and its member owners are passionate about the growth of soccer in North America, and their actions and level of investment the past several years prove that commitment," the statement reads. "In recent weeks, the league has been working through an important period in its evolution.
"The league's dedicated owners remain undaunted in the challenge to reach their long-term goals, and are in the midst of a series of meetings and discussions to ensure that the 2017 season lays the groundwork for an exciting future.
"The Board remains as committed as ever to its strategy and looks forward to adding a number of new partners who share their vision for building a world-class league. The NASL also looks forward to working closely with U.S. Soccer and other professional leagues to grow and develop the game at all levels in North America. "
In addition to the league's statement, the Strikers released one of their own stating that they intend to play in 2017. According to Managing Director Luis Cuccatti, the Strikers "are 100% playing next year in this league under this ownership". Cuccatti went on to say that the club is currently having issues, but will "work harder and smarter" to fix them, while emphasizing that the club is committed towards growing with the NASL.
The club also released a separate statement adding that it is natural for young clubs in new leagues to face financial issues, while reiterating the club's desire to push on both on and off the field.
"The Strikers are in the process of recycling our club's ownership," the statement read in part. "This is a natural process in this business. We remain committed to finishing the 2016 NASL campaign including a push to qualify for our third successive postseason berth and will compete in the 2017 NASL season.
"We've gone to NASL for help and they have embraced us. This will allow us to work toward recycling our ownership with the 2017 NASL season in mind."