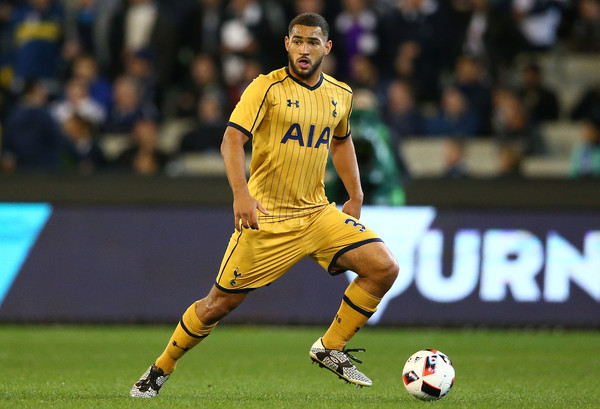 Cameron Carter-Vickers has yet to see the field yet this year, but his inclusion on Tottenham's matchday squad week after week is a sign of Mauricio Pochettino's faith in the young defender. Now, the Tottenham manager has confirmed that faith while reiterating his high hopes for the young American.
The 18-year-old American has repeatedly been named to Tottenham's 18-man squad throughout the Premier League season, but has yet to earn time in league play. Prior to the season, Carter-Vickers shined for Tottenham in a series of friendlies, cementing his spot with the first team ahead of his 19th birthday.
According to the Guardian, Carter-Vickers is expected to be in the lineup on Wednesday as Tottenham takes on Gillingham in League Cup play.
"For me, he can be one of the best centerbacks in England in the future," Pochettino said. "He has a strong mentality and all the qualities for playing centerback. Does he remind me of myself as a player? No, he is better than me. I said one of the best centerbacks in England."
Internationally, Carter-Vickers has represented the U.S. at the U-18, U-20 and U-23 level, but has yet to earn a senior call-up. The defender is also eligible to represent England.