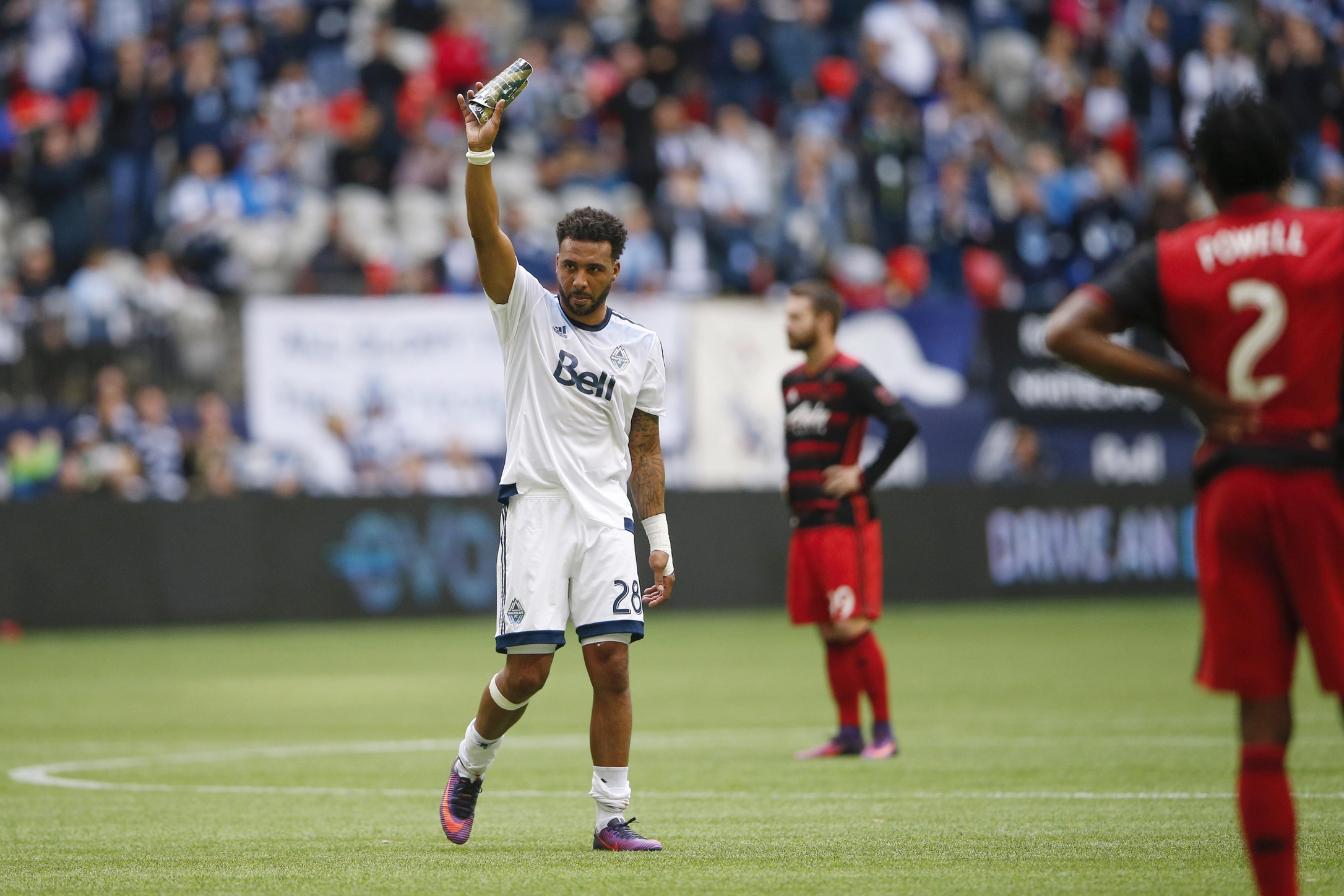 The Vancouver Whitecaps dominated the Best of MLS for the last week of the regular season, while several rookies stepped up to lead their team to victory.
Here's a look at this weekend's Best of MLS
PLAYER OF THE WEEK
His time with the Vancouver Whitecaps hasn't always been easy, but Giles Barnes stepped up in a big way on Sunday. The Jamaican forward fired the opening two goals of a 4-1 win over the Timbers, all but burying the reigning champions with a pair of early strikes.
Barnes beat out the likes of David Villa, Diego Fagundez, Kevin Molino and Jelle van Damme for SBI MLS Player of the Week honors.
TEAM OF THE WEEK
The Portland Timbers needed a result to reach the MLS playoffs, but the reigning champions ran into the buzzsaw that was the Vancouver Whitecaps. After struggling down the home stretch, the Whitecaps unleashed on the Timbers on Sunday, scoring four straight goals in dominant performance.
Although the win does little to ease the frustration that came with the 2016 season, the Whitecaps beat out the New York Red Bulls, Orlando City and the New England Revolution for SBI MLS Team of the Week honors.
ROOKIE OF THE WEEK
The final week of the regular season was a big one for rookies, but Jack Harrison stood out among his peers. The New York City FC forward provided a goal and an assist in a 4-1 rout of the Columbus Crew, earning honors as SBI MLS Rookie of the Week.
Harrison's contributions helped him beat out Alex Muyl and Jordan Morris for the final honors of the regular season.
GOAL OF THE WEEK
Sebastian Giovinco's incredible technique in the box saw him find Justin Morrow for the SBI MLS Goal of the Week.