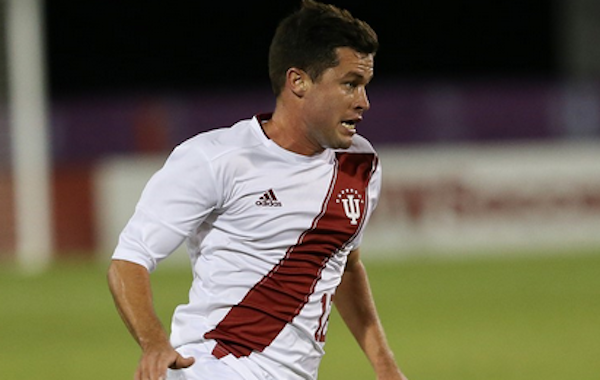 While Maryland is running away with first place in the Big Ten regular season standings, the battle for second place has become a fierce one ahead of the conference tournament.
The picture should clear up this weekend though, as SBI N0. 8 Indiana travels to Madison to take on Wisconsin. Both teams are tied on points with Michigan State for second place in the Big Ten. The Hoosiers have just one loss on the season, but the Badgers have been a handful for all comers this season and look primed to break into the Top 25 with a victory on Friday.
A big ACC showdown takes place in South Carolina, where SBI No. 12 Clemson plays host to No. 7 Syracuse. Both are trying to close the gap on current ACC Atlantic leaders Wake Forest and Louisville.
Out West, Stanford heads south to take on arch-rival UCLA in a rematch of Stanford's 3-0 victory in Palo Alto just a week ago. The Cardinal are running away with the Pac-12 at the halfway point of the conference schedule, but the Bruins could drag Stanford closer to the trailing back with a victory at home.
Here is a rundown of this weekend's top college soccer matchups:
WEEKEND COLLEGE SCHEDULE
(All Times Eastern)
FRIDAY
(1) Maryland vs. Hofstra, 7:30pm
Pittsburgh vs. (5) Virginia, 7pm
Duke vs. (6) Notre Dame, 7pm
(12) Clemson vs. (7) Syracuse, 7pm
Wisconsin vs. (8) Indiana, 7pm
(14) Utah Valley vs. Houston Baptist, 9pm
New Hampshire vs. (16) UMass-Lowell, 7pm
(23) Washington vs. Gonzaga, 9pm
UNLV vs. Air Force, 10pm
Incarnate World vs. Seattle University, 8pm
SATURDAY
(2) Denver vs. Oral Roberts, 9pm
(3) North Carolina vs. Virginia Tech, 7pm
(4) Wake Forest vs. Boston College, 7pm
Villanova vs. (11) Creighton, 12pm
(13) Florida Gulf Coast vs. USC Upstate, 7pm
(15) Loyola-Chicago vs. Missouri State, 8pm
(18) Charlotte vs. UAB, 7pm
High Point vs. (20) Radford, 7pm
(22) UNC-Wilmington vs. Northeastern, 6pm
Old Dominion vs. (24) South Carolina, 7pm
(25) Michigan State. vs. Northwestern, 3pm
Butler vs. Seton Hall, 7pm
Akron vs. West Virginia, 7:30pm
Central Florida vs. UConn, 7pm
Albany vs. Stony Brook, 7pm
SUNDAY
North Carolina State vs. (9) Louisville, 1pm
(19) UCLA vs. (10) Stanford, 8pm
San Jose State vs. (14) Utah Valley, 3pm
(21) San Diego State vs. California, 3pm
Air Force vs. Missouri-Kansas City, 4pm
Seattle University vs. UT-RGV, 6pm