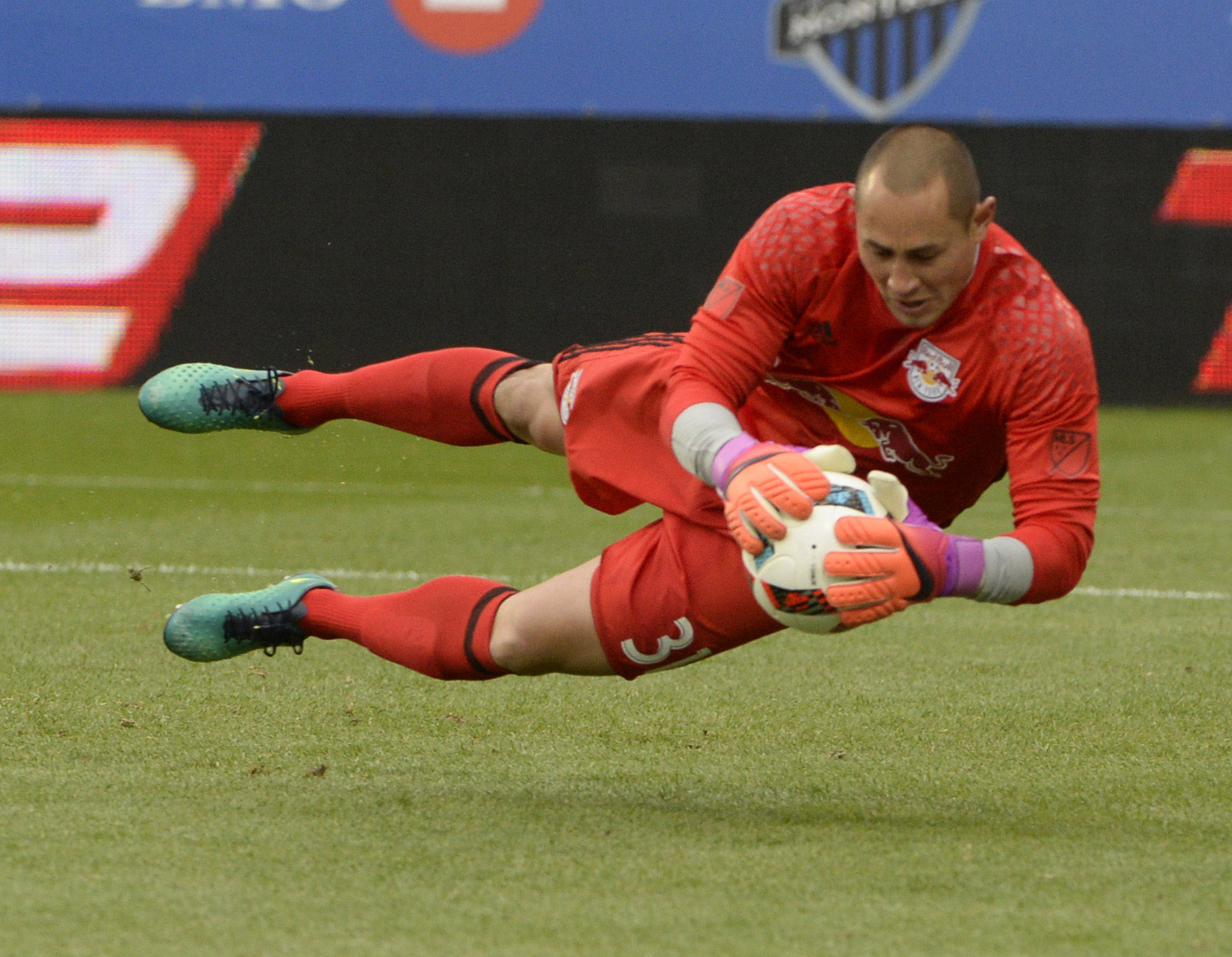 Though down to the Montreal Impact, 1-0, after the first leg of their Conference semifinal, the Red Bulls are far from out.
The Red Bulls lost their first match since July 3rd at the Stade Saputo on Sunday, falling to the Impact in Montreal. Now, the Red Bulls enter the midway point of this two-legged fixture trailing by a goal with no away goal to show despite their chances, which were plentiful. The Red Bulls had three shots on target, out-performing the Impact in that category, while dominating possession in their trademark fashion, but let several major opportunities slip through their hands.
The focus this week is now clear: return to the fortress-like Red Bull Arena and finish, finish, finish.
"In certain areas I think our team played well and was organized," said head coach Jesse Marsch. "Then it was basically one play that cost us even though we had what I thought was a good control of the match. Even though we had some really good advantages, we couldn't convert any of them."
"I think we were a bit unlucky. We could have finished at least one goal, but we didn't," added Felipe. "Now we got to work very hard during the week to make sure next game at the arena we can score two goals."
Despite the disappointing end result, the Red Bulls feel that they largely had control of the match and should've emerged victorious. They'll hope to maintain that confidence as they return home to Harrison where they've been dominant, posting the best home record in the league (13-2-2). Leading the charge and never lacking for confidence is goalkeeper Luis Robles, who was unable to reach the stunning half-volley goal from Matteo Mancosu.
"We had a lot of confidence going into this game that we can get a result and unfortunately we didn't get that," said Robles. "Now we got to turn our attention going home where we've done very well this year."
The Red Bulls will need to win outright to advance to the Conference finals, as a loss or draw will secure the Impact's own progression.
"I just think on the day we weren't sharp enough to put the game on our terms," Felipe said. "I think everything falls on us. Now we got to look at the video and try to be better next game."
"Given everything, I think we put a lot into it and we know it's only halftime and there's a lot more to go in this series," Marsch added.We'll be excited to go back home."