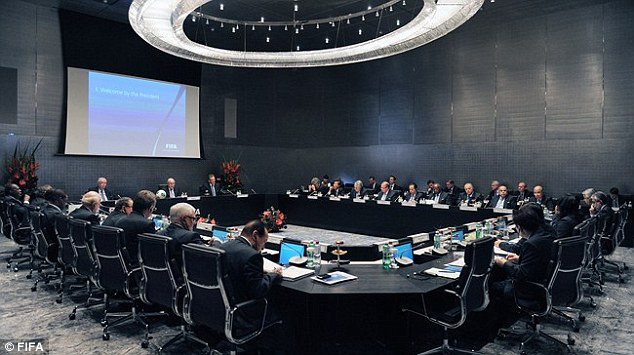 With the 2018 and 2022 World Cups firmly set for Russia and Qatar, 2026 is the next target for potential hosts, and the chances of a USA World Cup received a big boost from the new guidelines set out for FIFA's new bid process.
The FIFA Council held meetings in Switzerland this week, and chief among the subjects covered was the process and guidelines that will determine the host the 2026 World Cup, guidelines which appear to be very favorable for a U.S. bid.
As expected, FIFA declared that the host confederations of the two previous World Cups would be ineligible for hosting in 2026, ruling out any bid from UEFA (Russia) and the Asian Football Confederation (Qatar). UEFA would be eligible to host if no other bids meet FIFA requirements, which would be unlikely if the United States does choose to bid, as expected.
The lack of a bid from UEFA and the AFC rules out a large chunk of the competition for the 2026 bid, including China and Australia.
Also potentially benefiting the United States prove more attractive financially than any competing bids from individual countries.
FIFA also announced that the 2026 World Cup may host a 40-48 format, pending further discussions in January when a final decision will be made.
In a side note affecting U.S. soccer, FIFA also approved a change of dates for the CONCACAF Gold Cup 2017 from July 9-30, 2017 to July 7-26, 2017.