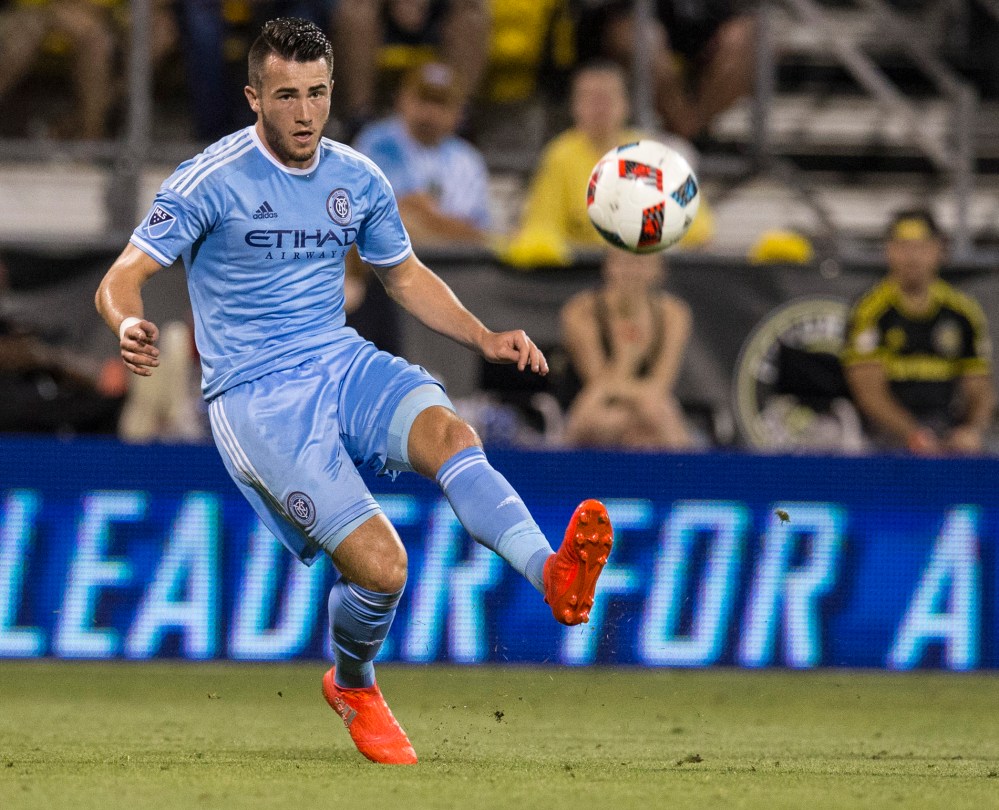 NEW YORK — When a pelvic injury delayed the start of Jack Harrison's professional career, some wondered how much New York City FC may get out of the No. 1 overall pick at this year's MLS SuperDraft.
The teenager from Stoke-on-Trent, England, however, proved he was worth all the effort by the NYCFC front office once he got healthy.
"He's a really important player for us, especially the way we want to play," City head coach Patrick Vieira said. "He had a really tough period with injuries, but we knew what we would get with Jack. That's why I'm really happy, because it wasn't easy to take him in the draft."
Acquired by NYCFC on draft day in a trade with the Chicago Fire that sent allocation money and the fourth overall pick — Brandon Vincent — in return, Harrison was sidelined for the first two-and-a-half months of the regular season. The Wake Forest product made his MLS debut on May 21 in City's 7-0 loss to the New York Red Bulls at home, but he quickly showed that the only way for his club to go was up after that.
Harrison made 21 more appearances following that contest and started in 18 of them. In the matches he started, NYCFC went 10-6-2, accumulating 32 of the club's 54 points during the regular season en route to a second-place finish in the Eastern Conference.
In the regular-season finale on Sunday against the Columbus Crew, Harrison added his fourth goal and seventh assist in City's 4-1 win at Yankee Stadium.
"He worked really hard for the team (today), and when you have talent and the team is working well, you always have a chance to express your talent," Vieira said. "Jack is expressing his talent through the collective (effort) and it's good for him."
The form that Harrison has been in surprised no one on his team, though.
"I think you expect it, knowing his background and where he comes from," Khiry Shelton said. "He's had that base in, I didn't know what type of player he was until I saw highlights of his college, and I knew when he stepped upon our floor for the first time, he was going to be something special from the first moment he stepped on."
Shelton was the beneficiary on Harrison's assist on Sunday, and with him being just a second-year player himself who also struggled with injuries, it wasn't difficult for him to find some inspiration.
"It's really healthy [competition]. We're best friends," the 23-year-old forward said. "A lot of the young guys, we all push each other day in and day out and we have the best veterans to do that. They look over us as well. It's all healthy competition."
And for Vieira, it just proved that one of his first personnel decisions since taking over the helm at NYCFC was a wise one.
"We did our homework really well and that's why I'm really happy to work as well with [sporting director Claudio Reyna] and [director of player recruitment David Lee] because they make it happen and we're glad that we fought for him."