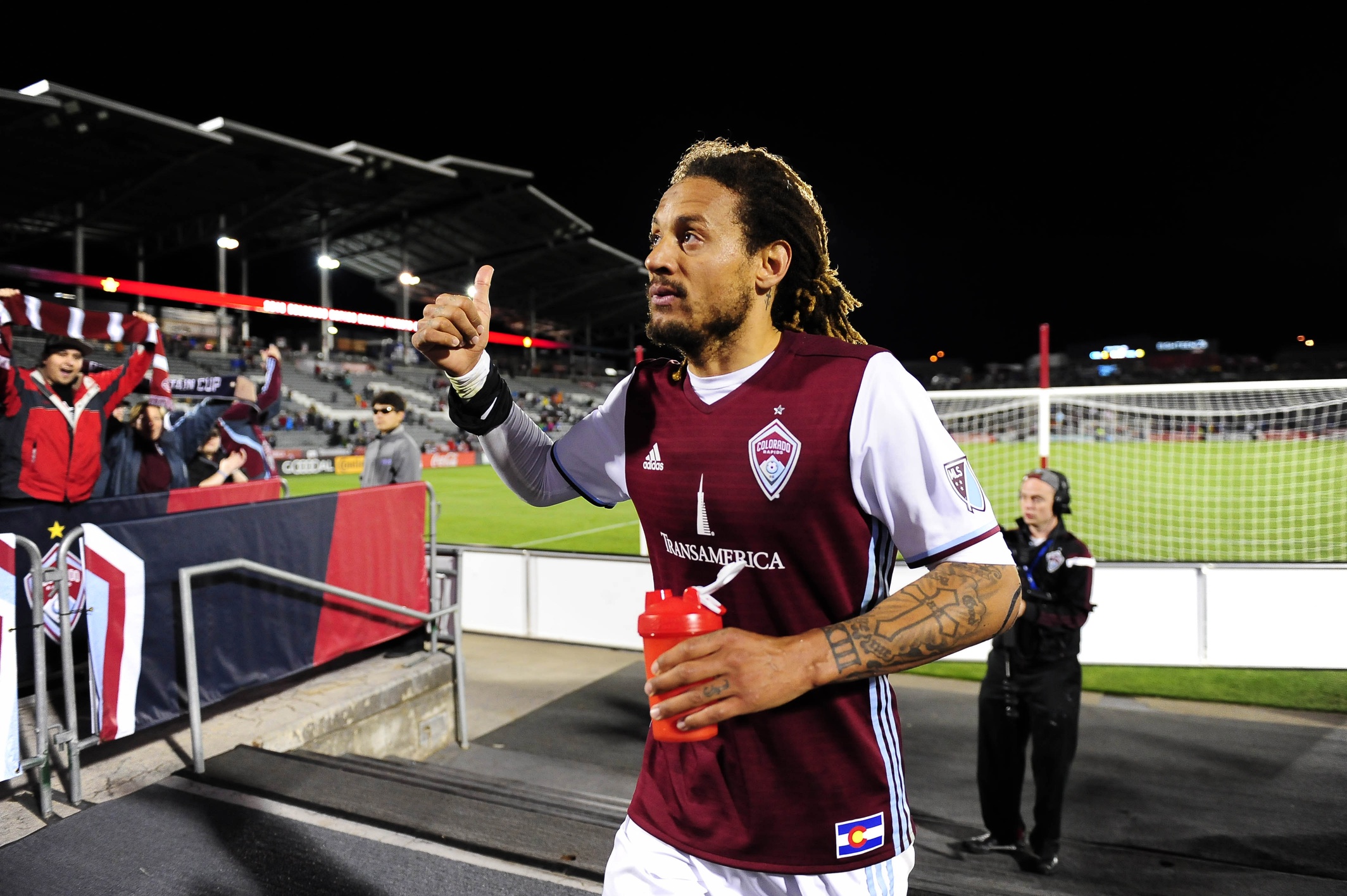 The Colorado Rapids are in contention for a Supporters' Shield without one of their biggest stars. Now, with just one week remaining in the MLS season, it appears he's ready to come back.
According to the Denver Post, Jermaine Jones may return to the Rapids lineup as soon as this weekend against against the Houston Dynamo. Jones has been out of action since the Fourth of July with what has now been revealed to be an injury to his lateral collateral ligament, which was nearly ripped completely off the bone.
"This is why it took so long," Jones told the Denver post. "We were trying to keep it (quiet). But it was a bad injury and I was lucky. The doctor told me if it was ripped from the bone (completely) I would be out 6-8 months. It's 14 weeks I think.
"It's so far a good season, and now I see (the injury) from a different way," Jones added. "I say, 'Colorado gets a new player for the playoffs.' I try to give my impact to the team what I showed already, I try to score goals and hope that we can say, at the end of the season, that we are champions."
Due to injury and U.S. Men's National Team duty, Jones has made just eight appearances since joining the Rapids prior to the 2016 season. In those eight appearances, though, he provided three goals and two assists.
Jones added that he hopes to get some "good minutes" in this weekend's match against the Dynamo. Entering the weekend, the Rapids need a win and an FC Dallas loss to keep their Supporters' Shield hopes alive.