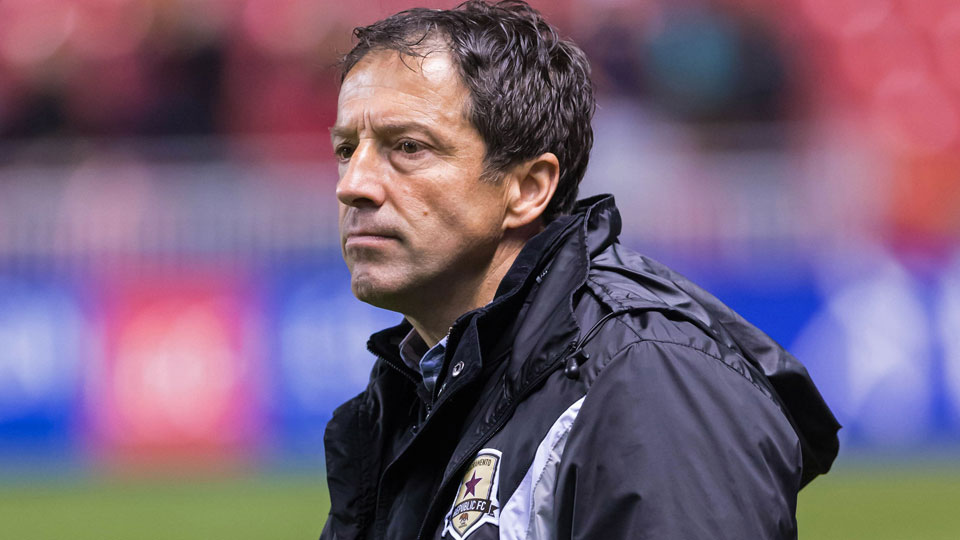 Saint Louis FC has made a major splash with their new managerial signing.
The team announced that Predrag 'Preki' Radosavljevic would take over as the second manager in the franchise's young history ahead of the team's third season. Preki takes over after his role at the Sacramento Republic, where he guided the team to a 33-15-5 record while winning a USL championship in the team's inaugural 2014 season.
Prior to his stint at the Republic, Preki coached at the MLS level. He managed Chivas USA from 2007-2009 with a 41-36-30 record while winning Coach of the year Honors in 2007. He then managed Toronto FC to an 11-11-10 mark from 2009-2010.
"Preki is someone that brings the passion, the determination and the commitment to creating an environment where players are pushed to realize their full potential," said general manager Jeremy Alumbaugh. "His track record of winning at both the MLS and USL levels make him the ideal person to lead Saint Louis FC, but also his ability to develop players during different points in their careers is something we were attracted to.  If you look at the players he has helped bring along during his time at Chivas USA, Toronto, and Sacramento, you see a history of making players better and helping them become true professionals."
Preki impressed as a player as well, with stints at Everton and Portsmouth before returning to the U.S. for MLS inaugural season in 1996. Over his 10-year MLS career, Preki was twice a scoring champion and won the league MVP twice, the only player to do so, and won the 2000 MLS Cup with the Kansas City Wizards. Preki made 28 appearances for the U.S. Men's National Team, scoring 4 goals.
"Winning, success and an intense desire to compete are part of his DNA," said club president Patrick Barry, "We had a very clear vision for what we wanted in our next coach and Preki matches that vision.  The appointment of Preki signals our commitment to building the best franchise in the USL."