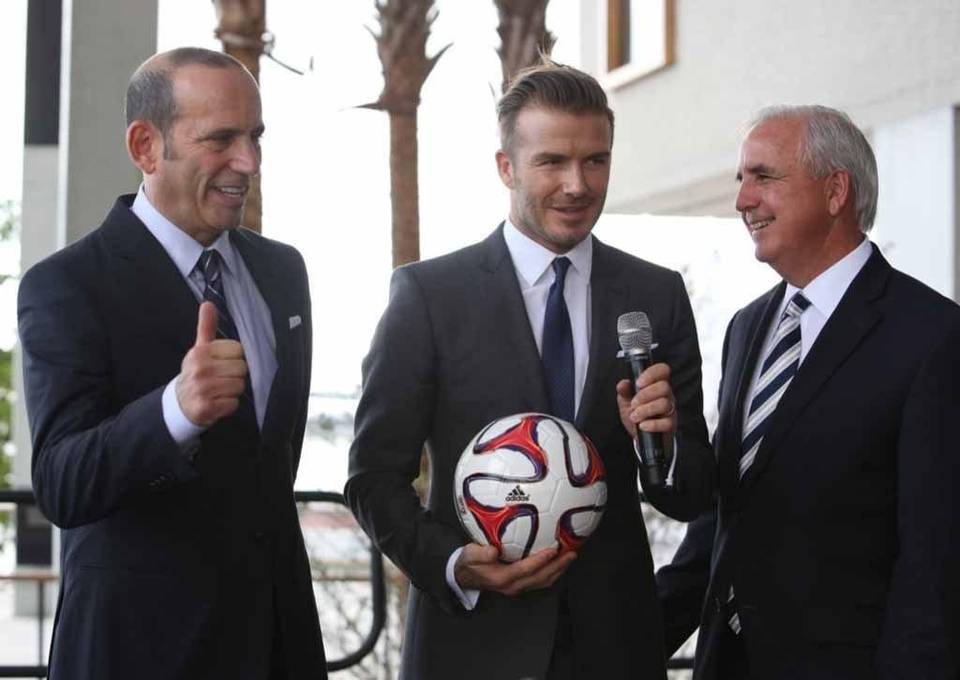 The David Beckham-led group behind MLS Miami remain confident that the franchise will launch sooner rather than later, it's simply a matter of lining up all the necessary pieces before making their move.
After a long period of radio silence, some light was shed on the current situation of the team, which was officially announced exactly 1,000 days ago.
According to the Telegraph, the team is in advanced talks with three or four potential investors, and will not finalize a stadium deal until securing additional funds via a new owner. The team hopes to land a deal by early 2017.  The stadium is expected to cost roughly $300 million dollars including the land and would be an entirely privately funded initiative.
The team could then reportedly play their inaugural season in a temporary stadium. Preliminary discussions have reportedly already taken place with the Miami Dolphins for use of Hard Rock Stadium.
"As Miami Beckham United moves closer to launching a world-class soccer club in Miami, our team is in advanced discussions with a number of potential partners that would bring additional resources and expertise to the franchise," a spokesman for the team stated. "Any partner selected will share our vision of creating a team that makes Miami and MLS proud. David, Simon and Marcelo appreciate the sustained support of our fans as we work to make our club in Miami a reality."