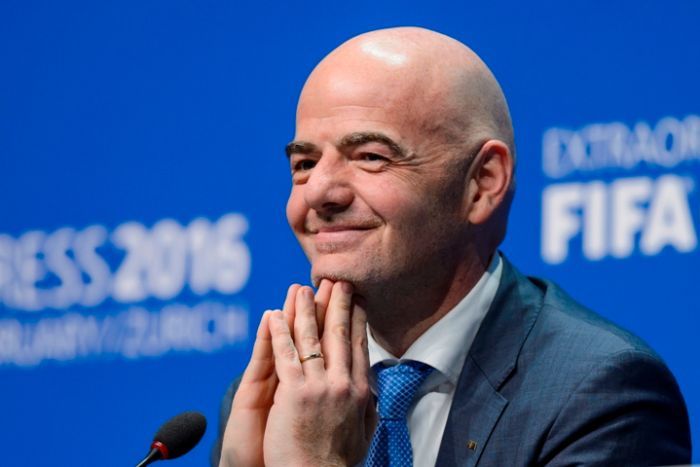 An expanded World Cup officially has the backing of FIFA President Gianni Infantino.
Infantino, speaking during an event at Bogota's Sergio Arboleda university, has suggested expanding the World Cup finals to 48 teams from the current 32, Reuters reported Monday.
In Infantino's proposal, 16 of the teams in the new format would be eliminated after one knockout round. Then, the tournament would continue with 32 teams in the current World Cup format, with a group stage and an eight-team knockout phase.
"It means we continue with a normal World Cup for 32 teams, but 48 teams go to the party." said Infantino, "These are ideas to find the best solution, we will debate them this month and we will decide everything by 2017. They are ideas which we put forward to see which one is the best."
Infantino added that a final decision would be made by the FIFA Council in January. Reuters reports that this has been confirmed by a FIFA spokesperson.
The purpose, Infantino was quoted as saying in the Reuters report, for expanding the World Cup is to develop sport for more nations.
"FIFA's idea is to develop football in the whole world, and the World Cup is the biggest event there is," he added. "It's more than a competition, it's a social event."
The expansion debate is nothing new, as the growth of the European Championship from 16 teams to 24 last summer sparked debate about the size of that competition. Teams like Iceland and Wales made their case for inclusiveness, however, as the teams which wouldn't have made the tournament in the 16-team format made winning runs.