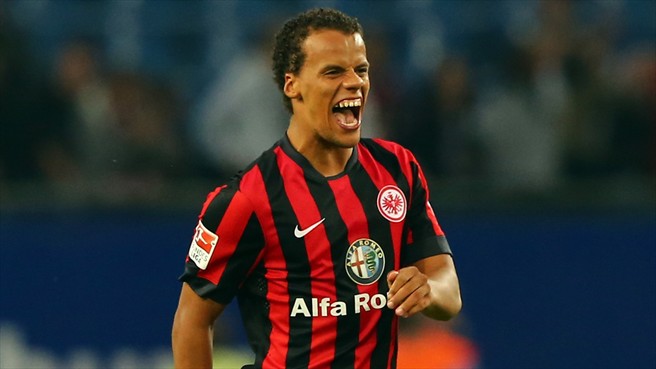 Timmy Chandler has been one of Eintracht Frankfurt's best players this season. His recent resurgence was enough to capture the attention of Jurgen Klinsmann and the U.S. Men's National Team while also reportedly drawing interest from a  major European club.
According to German outlet Bild, Roma is currently following "performances by Chandler with interest". The Italian club reportedly believes they could acquire Chandler in January for a relatively small transfer fee due to Chandler's current contract, which is set to expire in the summer.
"I am very happy for him and it will certainly give him self-confidence," said Eintracht Frankfurt head coach Niko Kovac. "He has also worked hard for other clubs to pay attention to him.What's in the winter, you can not say now, but it's nice when an Eintracht player earns interest for good performance. "
Chandler, who added that he feels "comfortable" in Frankfurt, recently joined the USMNT for a 2-0 friendly win over Cuba. On the club level, the fullback has made seven appearances for Frankfurt this season, most recently providing an assist on the equalizing goal of a 2-2 draw with Bayern Munich.