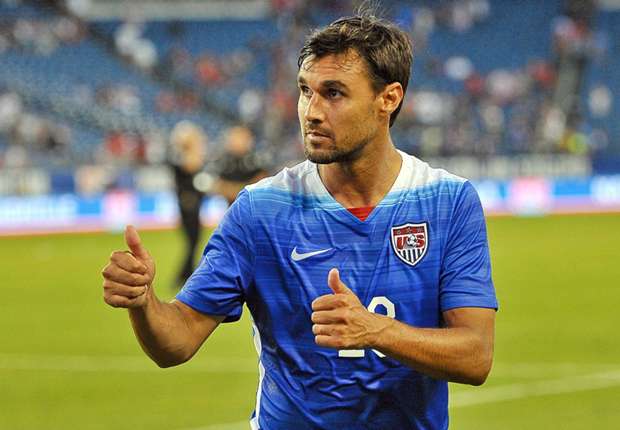 Prior to Friday's U.S. Men's National Team friendly, Jurgen Klinsmann publicly defended his continued inclusion of Chris Wondolowski, calling the forward a "damn good player". In Friday's clash with Cuba, Wondolowski surely did his part to justify Klinsmann's claims.
The San Jose Earthquakes forward provided a goal and an assist in Friday's match at  Estadio Pedro Marrero in Havana, leading the U.S. to a 2-0 victory against Cuba. Wondolowski's performance saw him score his 11th international goal while locking up SBI USMNT Man of the Match honors.
Following a lackluster first half from both sides, Wondolowski entered the fray at halftime before turning the tide 17 minutes later. Following a Julian Green shot, the forward pounced on a loose ball and fired the opening goal into a wide-open net. Several minutes later, Wondolowski set up Green to seal the game, locking up a 2-0 win while helping the U.S. escape Havana with a positive result.
Wondolowski narrowly beat out Green for Man of the Match Honors, as the Bayern Munich forward was a consistent presence for the U.S. throughout Friday's match.
What did you think of Wondolowski's performance? Which player stood out to you as Man of the Match from Friday's USMNT win?
Share your thoughts below.