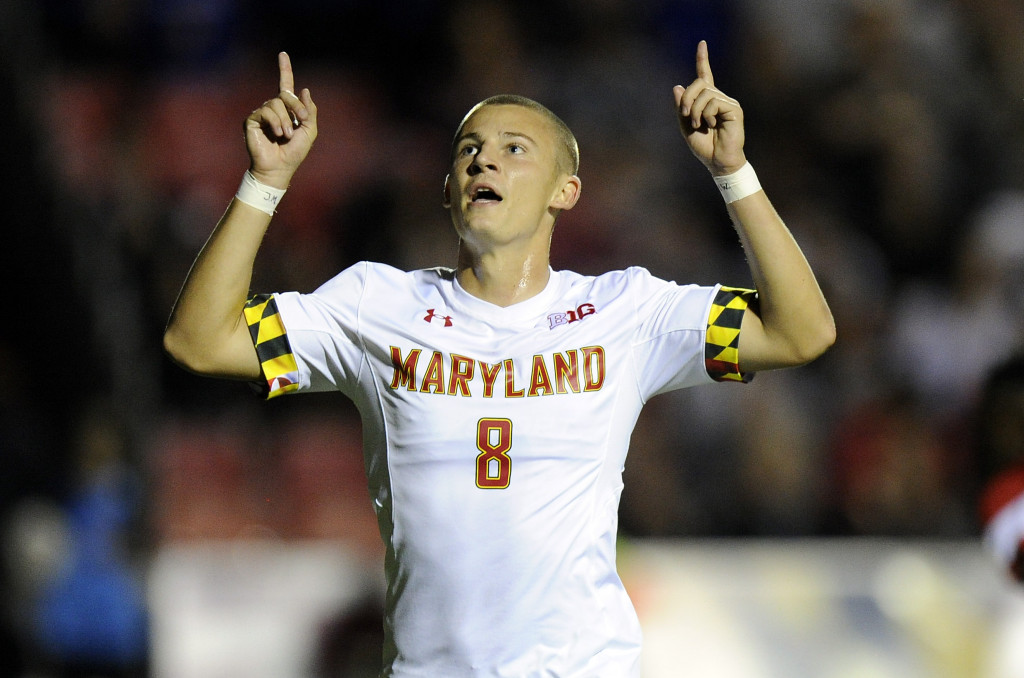 It was a busy weekend of post-season college soccer, with the standout result being Boston College's defeat of North Carolina in the ACC quarterfinal.
BC earned a 1-0 victory over UNC to set up a semifinal match against a highly-touted Clemson team that beat Syracuse in penalties on Sunday. Elsewhere in the ACC, Wake Forest secured a narrow victory over Notre Dame to advance to the semis.
Among the usual suspects, Maryland extended their win streak to 13 games with a 3-2 victory over Michigan on Sunday in the Big Ten. Wisconsin earned a sizable victory over Ohio State for a spot in the conference quarterfinals semifinals against Indiana.
In regular season play, Stanford became PAC-12 champions without having to kick a ball, after San Diego State defeated Washington on Sunday.
Here's a roundup of the biggest results this weekend in college soccer:
WEEKEND RESULTS
BIG TEN CONFERENCE
Quarterfinals
Maryland 3, Michigan 2
Michigan State 2, Penn State 1
Wisconsin 3, Ohio State 0
Indiana 1, Northwestern 0
___________
ATLANTIC COAST CONFERENCE
Quarterfinals 
UNC  0, Boston College 1
Clemson 1, Syracuse 1 (4-2)
Louisville 1, Virginia 0
Wake Forest 1, Notre Dame 0
___________
ATLANTIC SUN CONFERENCE
First Round
Lipscomb 3, Stetson 0
NJIT 1, Jacksonville 2
Semifinals
FGCU 3, Lipscomb 2
North Florida 0, Jacksonville 1
___________
AMERICA EAST CONFERENCE
Quarterfinals 
New Hampshire 1, Hartford 2
Vermont 2, Binghamton 1
___________
BIG EAST CONFERENCE
First Round 
Creighton 3, Xavier 1
Villanova 0, Depaul 0 (3-1)
__________
BIG WEST CONFERENCE
First Round 
Sacramento State 2, UC Riverside 1
Cal State Fullerton 1, UC Davis 1 (5-3)
___________
METRO-ATLANTIC CONFERENCE
First Round 
Siena College 0, Monmouth 0 (3-1)
Marist College 0, Canisius College 2
___________
SOUTHERN CONFERENCE
First Round 
Wofford 3, VMI 1
UNCG 1, Furman 0
___________
REGULAR SEASON
FRIDAY
Memphis 0, Tulsa 2
SATURDAY
Cincinnati 0, UCF 1
Charleston 2, UNCW 1
SMU 1, UConn 1
Temple 0, USF 1
William & Mary 1, Elon 0
SUNDAY
Pacific 1, Portland 0
Oregon State 3, UCLA 4
San Diego State 1, Washington 0