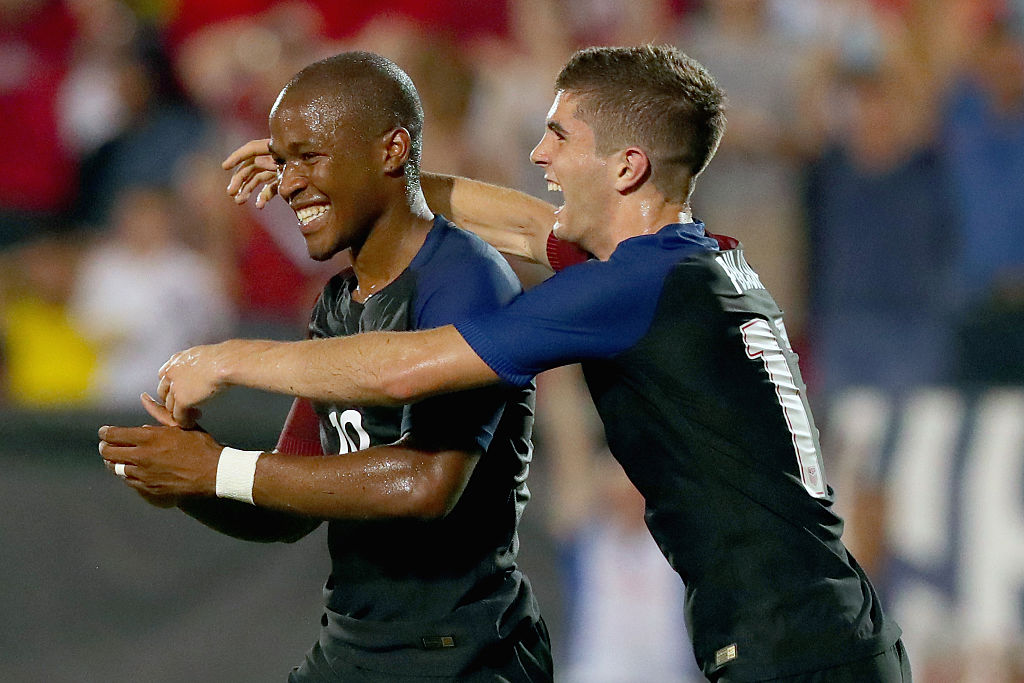 Darlington Nagbe may not have been a part of the U.S. Men's National Team's most recent squads, but head coach Jurgen Klinsmann insists that the Portland Timbers midfielder is far from finished on the international level.
In recent months, rumors have swirled regarding Nagbe's international future. The Timbers midfielder reportedly rejected a call to the USMNT's October friendlies due to personal reasons, although a report from Sports Illustrated said that Nagbe didn't feel valued by Klinsmann.
Since the decision, Nagbe has not been called to the USMNT, missing out on October's round of friendlies and November's World Cup qualifiers.
In a Facebook Q&A, Klinsmann said that Nagbe is not out of the USMNT picture, while adding that he expects to see the Timbers midfielder in the fold again in the future.
"There are some statements out there that just are simply not true," Klinsmann said. "Darlington is always in our picture. We observe him, we watch him. He didn't make it into the October games for personal reasons and we accepted that. Then, for the two games against Costa Rica and Mexico, we just thought that other players were ahead of him, but you will definitely see Darlington come back into our group and prove a point that he belongs there."
The USMNT's 2016 schedule recently concluded, and the U.S. will return to action at the end of January for the team's annual winter camp.