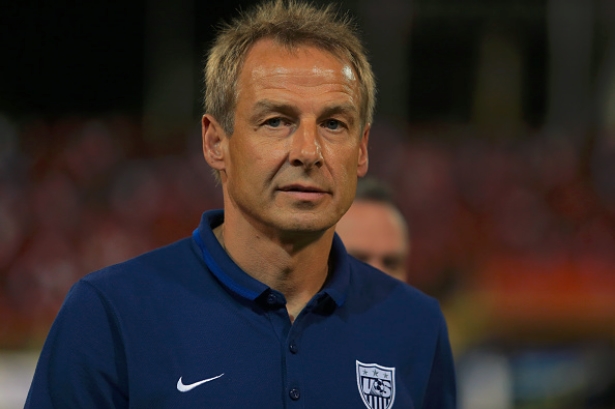 Jurgen Klinsmann is still optimistic about his future with the U.S. Men's National Team despite the disastrous start to the final round of World Cup qualifying.
The USMNT lost their opening two matches to Mexico and Costa Rica, which is the first time this has occurred since the Hex was introduced for the 1998 World Cup cycle. As a result, Klinsmann's future is up in the air.
In an interview with the New York Times, Klinsmann, who will meet with U.S. Soccer in the coming days, claims that he does not fear a potential firing.
"I'm not afraid," Klinsmann said. "What you need to do is stick to the facts. Soccer is emotional and a lot of people make conclusions without knowing anything about the inside of the team or the sport. I still believe we will get the points we need to qualify, and I am even confident we could win the group."
"The fact is, we lost two games. There is a lot of talk from people who don't understand soccer or the team."
The USMNT's next qualifier isn't until March when it hosts Honduras. Bruce Arena and Peter Vermes are reportedly being eyed as potential replacements for Klinsmann should he lose his job.
Given the manner in which the USMNT lost to Costa Rica last week, Klinsmann faced a lot of criticism. He did admit that he deserves some blame for what transpired in Central America, but he refutes that the team essentially stopped playing in the 4-0 defeat.
"There was nobody giving up at that time," Klinsmann said. "That was a normal emotional situation when things go wrong. When they get the second goal there, it was like a knock in your neck. I played those games many, many times. The whole stadium goes bananas. It's totally human to put your head down for a second. And then they counter us for two more. Those games will always happen. We just couldn't stop it, but the players did not stop trying."
Klinsmann has been in charge of the USMNT since July 2011. The German has coached in 98 matches, the second-most in team history behind Arena.