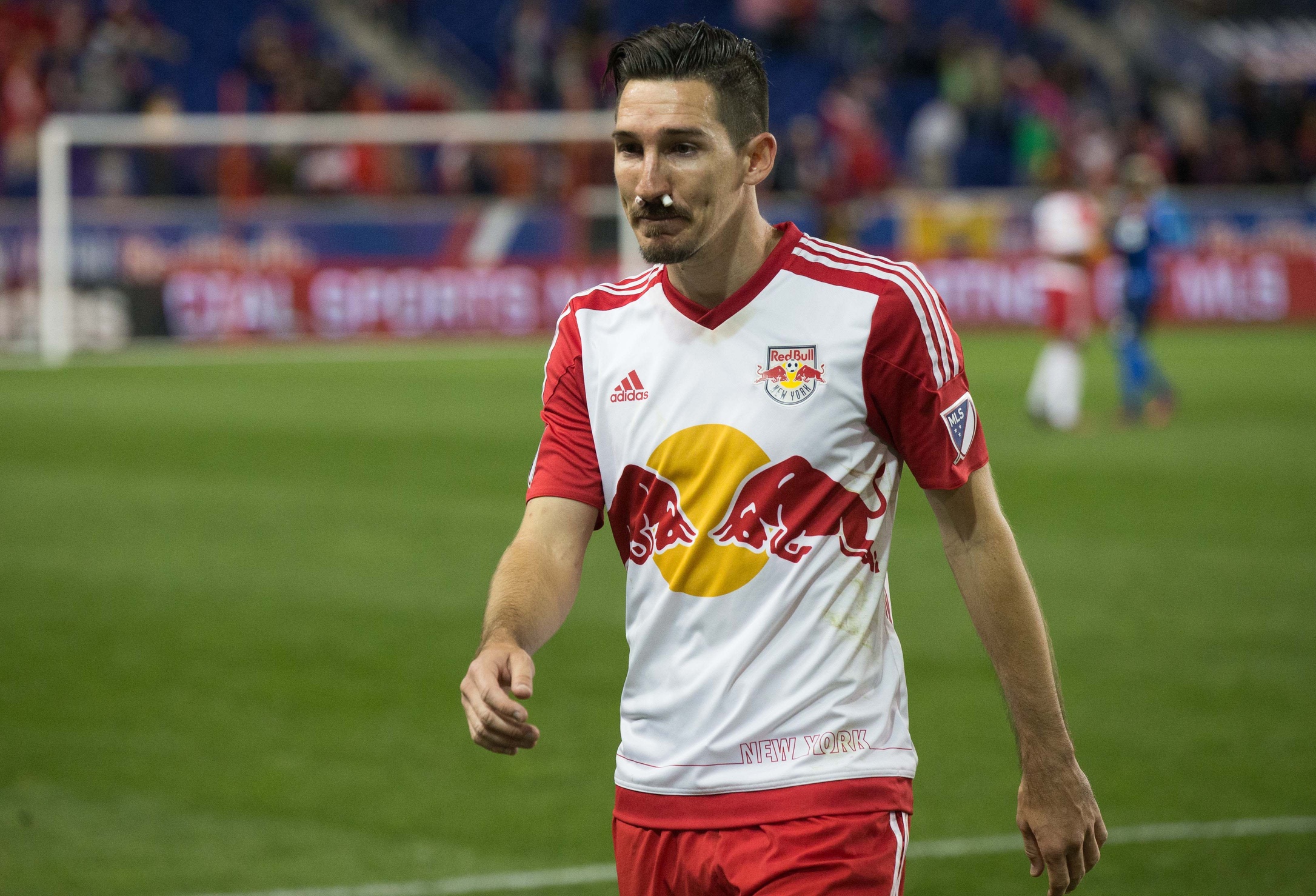 Sacha Kljestan is battling an injury that could prove much more limiting than it appears on the surface.
The New York Red Bulls midfielder suffered a broken nose in his team's loss to the Montreal Impact over the weekend. Kljestan is dealing with "clean little breaks" in his nose, and will wear headgear in training leading up to Friday's clash between the U.S. Men's National Team and Mexico.
"It's broken in a couple of places," Kljestan said. "It was a pretty bad hit, but I think they're going to build me a mask and I'll be OK. It will be interesting, but I'll get used to it quickly and I'll be ready to go.
"I had never seen so much blood," he added. "The difficult part for me was that the blood was coming down my throat, so they didn't want to let me back on the field until it stopped going down my throat and was just coming out of my nose."
Kljestan returned to the USMNT picture this fall, solidifying a regular role in the midfield following a pair of strong performances in World Cup qualifiers. The Red Bulls midfielder remains a candidate to start on Friday, and most recently joined Michael Bradley in the midfield for a pair of USMNT friendlies.