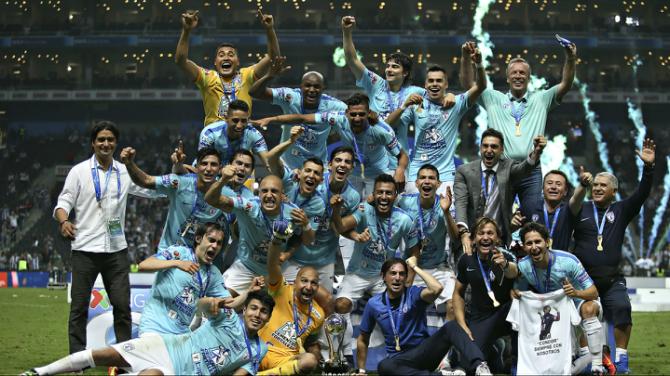 Liga MX teams won't be taking part in the 2017 Copa Libertadoes, but the Mexican league's president already is setting his sights on a possible new competition.
Enrique Bonilla says that he would be open to the possibility of a new competition featuring MLS and Liga MX teams. MLS commissioner Don Garber previously said that he would "love" to create a new competition with Liga MX to replace the defunct SuperLiga, but concerns remain over potential scheduling.
"It's a possibility," Bonilla said. "Mexico has wanted to do this for some years now, to have some type of tournament with the U.S. teams, but for now we will just have the CONCACAF Champions League."
"The league has a great and close-knit relationship with MLS. We're working to do things together," he added. "But we also have a great relationship with the Bundesliga, Premier League and the Colombian league. We are creating projects with each of them to improve Mexican football."
Following a change in scheduling, Liga MX was forced to drop out of this season's Copa America but could return in 2018.
Both MLS and Liga MX sides play in the CONCACAF Champions League, which began play in 2008 and has been won by Mexican teams each year.