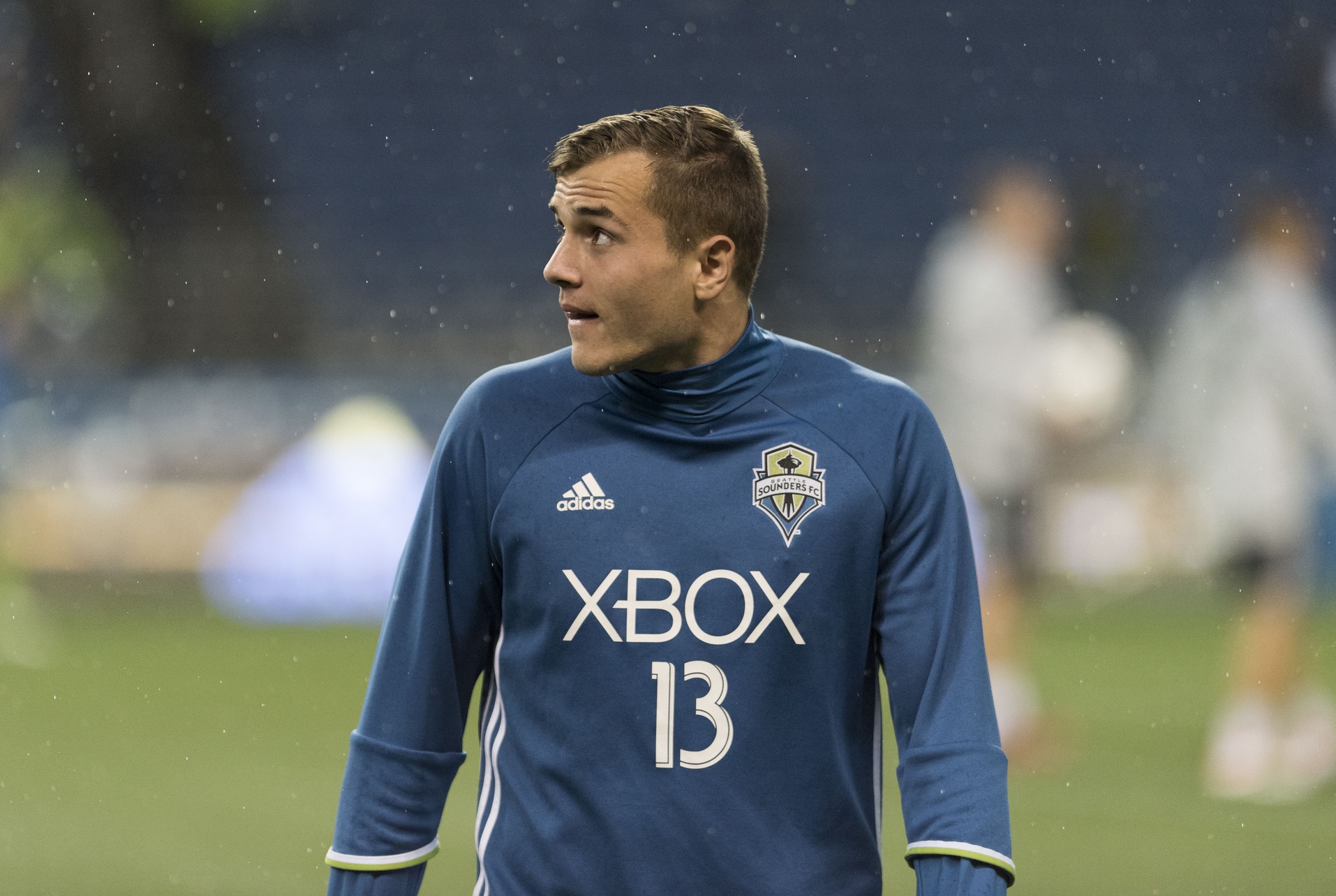 Another week, another injury issue for the U.S. Men's National Team that may see a player miss upcoming World Cup qualifiers.
Adding to last week's Geoff Cameron woes, the Seattle Sounders' Jordan Morris suffered a hamstring injury in the first half of the team's conference semifinal second leg against FC Dallas and may be forced to miss time for the USMNT.
The roster for Jurgen Klinsmann's team was announced on Sunday and Morris was included, but club coach Brian Schmetzer cast his status in doubt after the team's match.
"It's a hamstring strain, that's all I can say because we've gotta get him evaluated," Schmetzer said. "He wasn't able to continue on examination at halftime by our trainers. We just felt that he couldn't go, Jordan felt that he couldn't go, so we had to scramble at the last minute and make a change."
While not definitively ruling Morris out of the USMNT, Schmetzer was pessimistic about the possibility of Morris joining up with the team.
"That's out of my control. What is obviously always most important is the health of the players," he elaborated. "These games for the national team are really super important as well, so they wouldn't want to take a player who might be injured and risk playing him in a game. The stakes are too high. It's, again, really early and he will be fully evaluated by our staff, by the U.S. staff and we'll go from there."
The USMNT plays Mexico on Nov. 11 and Costa Rica on Nov. 15, while the Seattle Sounders resume their playoff hunt in the conference finals on Nov. 22 against the Colorado Rapids.