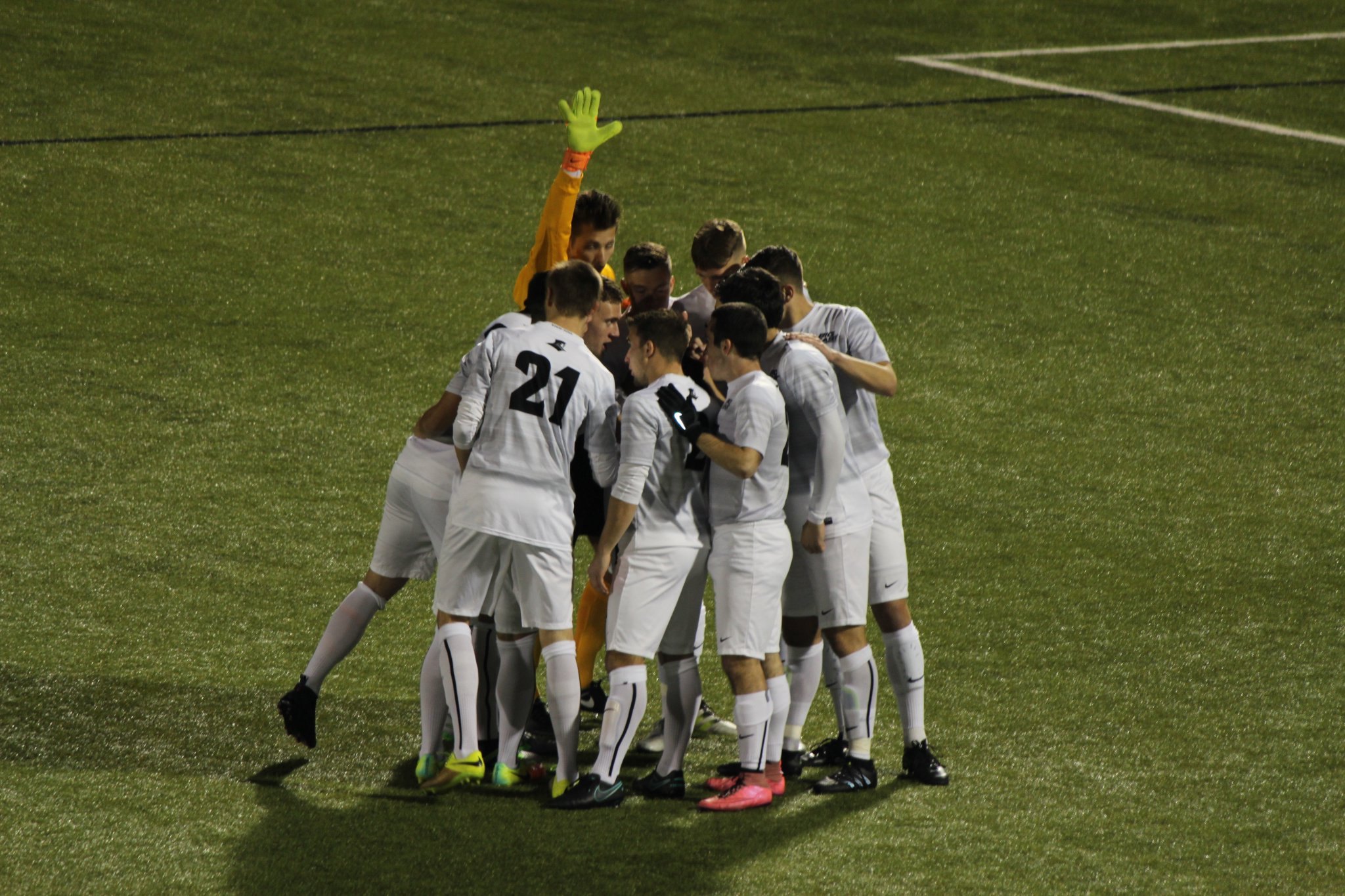 There was a bit of shaking up in the second round of the NCAA tournament on Sunday, with the tournament favorites being knocked out in a high-scoring matchup.
No. 1 seed Maryland, who went undefeated this season, has crashed out in their first tournament game after losing to Providence 5-4 on Sunday afternoon. Providence scored four goals in the second half to rally to victory. The Terps scored two long-range free kicks early on in the match, and the teams went into half with a 2-1 scoreline. Julian Gressel had two goals for the winners, while Amar Sejdic scored twice for Maryland.
The Providence win was by far the most notable result of the round, but upsets by both Virginia Tech and SIUE also register as surprising. Virginia Tech defeated Charlotte 3-2 on the back of two goals from Marcelo Acuna, while SIUE defeated Butler 5-4 on penalties after going scoreless in overtime.
The next round of matches will take place November 26th and 27th.
Here's a roundup of all the results from the NCAA Tournament on Sunday:
ROUND OF 32 
Maryland 4, Providence 5
Creighton 3, Kentucky 2
North Carolina 3, FGCU 2
Syracuse 3, Dartmouth 0
Clemson 2, South Carolina 1
Albany 3, Boston College 0
Washington 4, New Mexico 1
Denver 3, UNLV 0
Stanford 2, Pacific 0
Virginia 2, Vermont 1
Notre Dame 1, Loyola 0
UCLA 1, Louisville 2
Indiana 1, Akron 0
Virginia Tech 3, Charlotte 2
Butler 0, SIUE 0
Coastal Carolina 0, Wake Forest 2
_________________________
ROUND OF 16 Matchups
Providence vs. Creighton
North Carolina vs. Syracuse
Clemson vs. Albany
Washington vs. Denver
Stanford vs. Virginia
Notre Dame vs. Louisville
Indiana vs. Virginia Tech
SIUE vs. Wake Forest