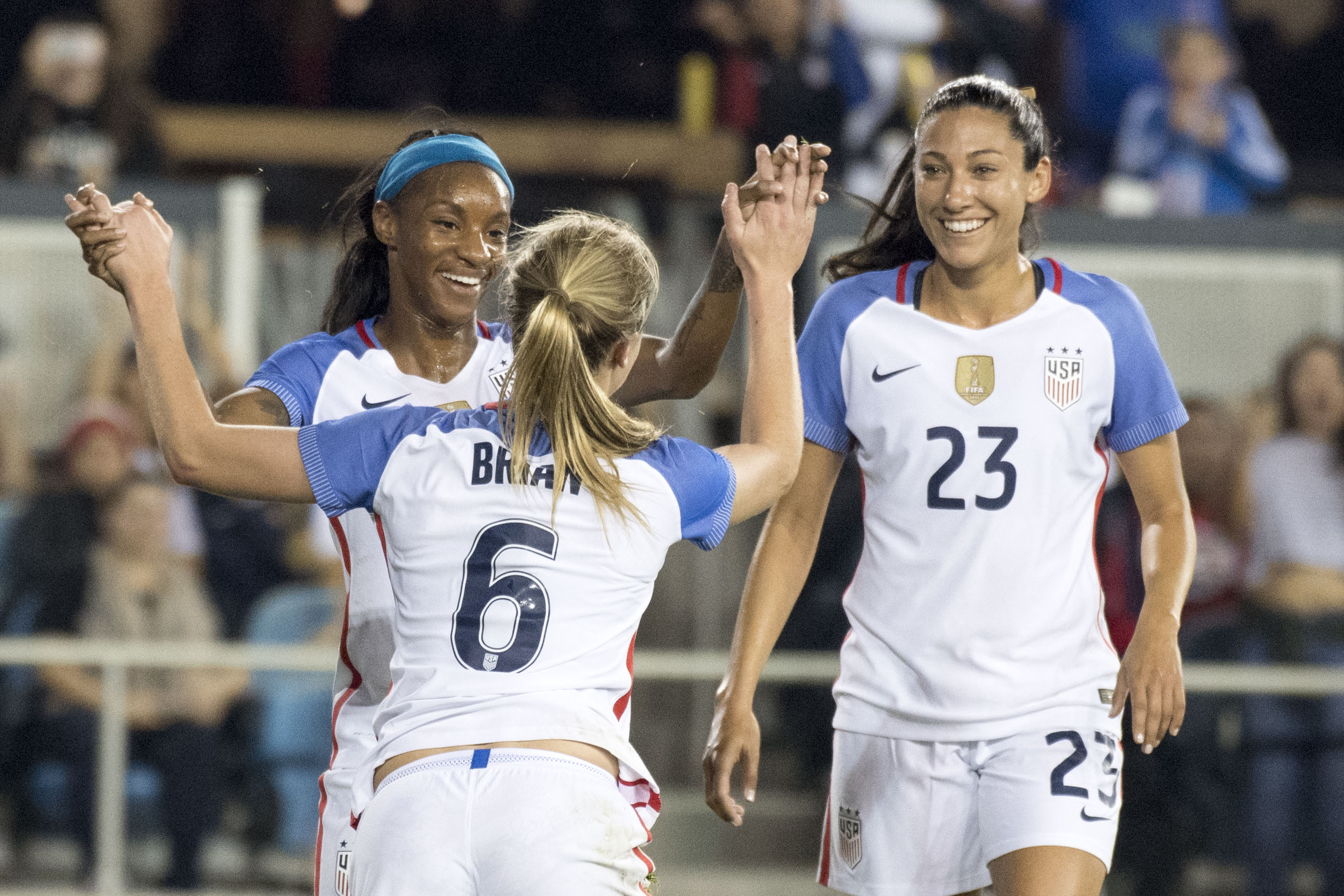 The U.S. Women's National Team approaches the end of 2016 much like they began it: in dominant fashion.
Christen Press led the way as the USWNT continued their incredible 2016, a year that has seen them lose just once to Sweden in penalties during the Olympics (though officially listed as a draw, leaving them unbeaten in 2016). In their penultimate match, Press netted a first-half hat trick, scoring in the eighth, 34th, and 38th minutes.
Press also assisted Tobin Heath on her 10th minute goal, while Morgan Brian added one in the 25th. Laura Rus put Romania on the board in the 34th minute, but the USWNT took a massive 5-1 lead into the midway break.
It would get no better for Romania in the second half, as Alex Morgan would enter as a sub and score in the 52nd and 75th minutes, before a Romanian own goal in the 92nd would finalize the scoreline at 8-1 in favor of the USWNT.
The USWNT closes out their 2016 season against Romania once again on Sunday, seeking just their third unbeaten year in their history, following 2006 and 2013.