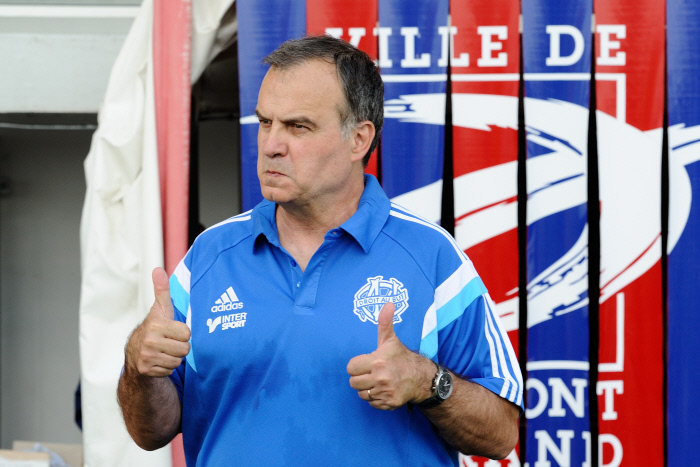 As the U.S. Men's National Team searches for a coach, a surprising candidate has emerged.
According to ESPN Deportes, former Argentina and Chile manager Marcelo Bielsa is interested in coaching the USMNT for $4 million per year, and he would reportedly hire Landon Donovan as an assistant. In addition, Bielsa would also reportedly push for a changed to the MLS calendar to a Feb. start date.
Marcelo Bielsa suena como posible candidato a dirigir la Selección de Estados Unidos: pidió u$s 4M anuales y a Landon Donovan de ayudante. pic.twitter.com/gMWowzE3d3

— SportsCenter (@SC_ESPN) November 22, 2016
Following Jurgen Klinsmann's dismissal, U.S. Soccer is reportedly set to name Bruce Arena as the USMNT's next head coach.
Considering the massive investment in Klinsmann and the precarious position the USMNT is currently in, it would be highly unlikely to see Bielsa coaching the U.S. at this time.
"El Loco" is also notoriously fickle and would want significant control within U.S. Soccer. Seeing as how Klinsmann was simultaneously head coach and technical director, the federation may not want to go down the same road twice in a row.
Bielsa, 61, most recently coached Marseille before taking the Lazio job this past summer. However, he left the club after just two days.