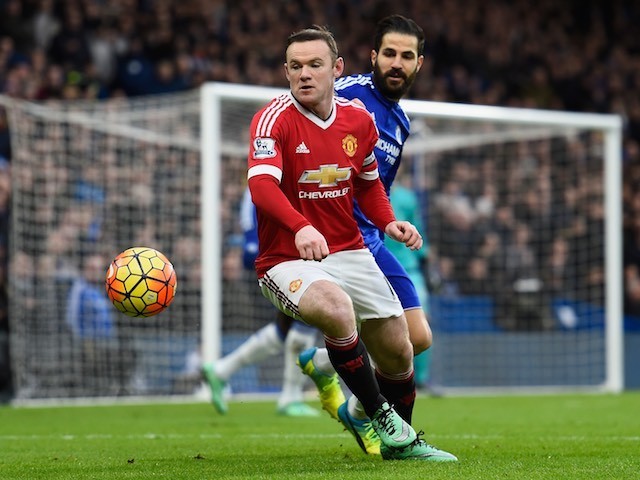 Los Angeles FC has their sights set on several global stars as the club moves towards its 2018 kickoff.
According to ESPN, LAFC is interested in the likes of Wayne Rooney, Cesc Fabregas, Luka Modric and Javier 'Chicharito' Hernandez as the club lookes to sign a "global star" ahead of their debut season. LAFC has reportedly shortlisted 10 players that could sign with the team as a marquee addition ahead of 2018.
"For a player of stature, a European star let's say, we would want them to view this as the first day of the rest of their life, not as just the end of their playing career," said LAFC owner Tom Penn. "If they come to America, and establish themselves in that media market, there are many creative ways with our ownership group and investors to help kickstart or boost the afterlife of their career, as they transition to the real world later.
"We are speaking with player agents and clubs and John Thorrington, our executive vice-president of soccer operations, has been in England for a number of technical meetings. So in terms of timings, we have the opportunity in the summer window to announce who our players will be in 2018. They will likely be loaned back so they can continue to play in Europe, but we can have three Designated Players that can exceed the salary cap and we can work creative arrangements with them financially. So we expect to be working on that in the next nine months, towards an announcement in the summer."
Penn went on to discuss Rooney in particular, as the England international's club situation continues to be a talking point at Manchester United.
"Wayne Rooney is an example of the caliber of player we are looking to bring to LAFC," said Penn. "He is one of 10 names we are looking at, but we are a long way from signing anybody up right now.
"We are still 18 months away from our first MLS game, so we will see if players of Rooney's status and reputation are interested. But LAFC is a club with the ambition to match its surroundings, so it is important for us to attract players with a global reputation."