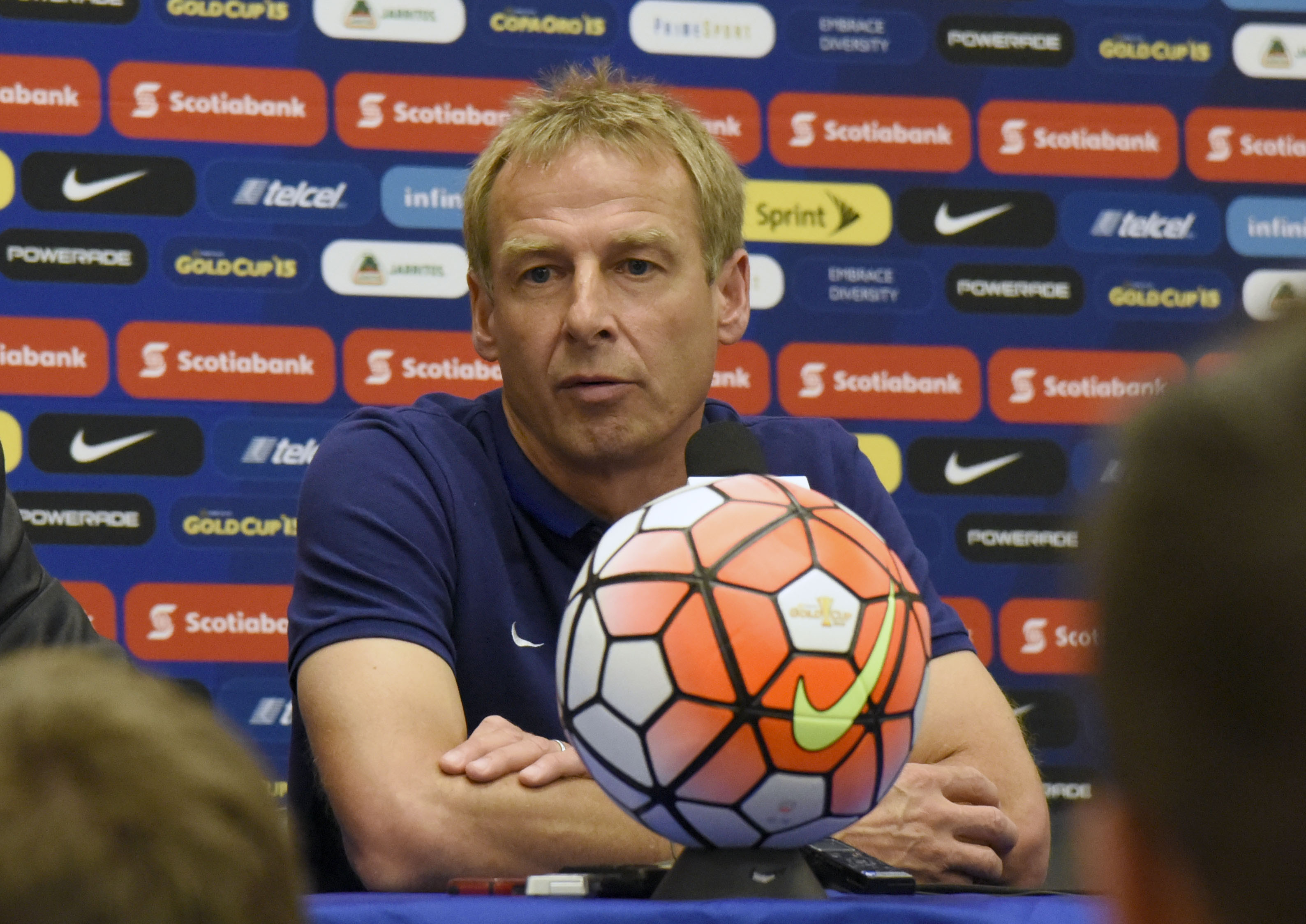 The Jurgen Klinsmann era is officially over.
U.S. Soccer president Sunil Gulati announced on Monday that Jurgen Klinsmann has been relieved of his duties as head coach and technical director of the U.S. Men's National Team.
The decision comes less than a week after the USMNT's 4-0 defeat in Costa Rica during World Cup qualifying.
"Today we made the difficult decision of parting ways with Jurgen Klinsmann, our head coach of the U.S. Men's National Team and Technical Director," said Gulati in an official statement. "We want to thank Jurgen for his hard work and commitment during these last five years. He took pride in having the responsibility of steering the program, and there were considerable achievements along the way.
"While we remain confident that we have quality players to help us advance to Russia 2018, the form and growth of the team up to this point left us convinced that we need to go in a different direction. With the next qualifying match in late March, we have several months to refocus the group and determine the best way forward to ensure a successful journey to qualify for our eighth-consecutive World Cup."
Klinsmann, who has been in charge of the USMNT since July 2011, won the 2013 Gold Cup, guided the USMNT to the round of 16 at the 2014 World Cup. The German coached in 98 games, the second-most in team history behind Bruce Arena.
A fourth-place finish at the 2015 Gold Cup, the USMNT's worst result in the tournament since 2000, and a subsequent loss to Mexico in the CONCACAF Cup cranked up the heat on Klinsmann. However, a semifinal appearance in the Copa America Centenario this past summer alleviated some of the pressure.
Back-to-back losses to begin the Hexagonal phase of World Cup qualifying proved to be the last straw for Gulati and U.S. Soccer. The USMNT had never opened the Hex with two defeats before this cycle.
Reports say that Bruce Arena, Peter Vermes and U.S. U-20 coach Tab Ramos have been lined up as possible replacements.