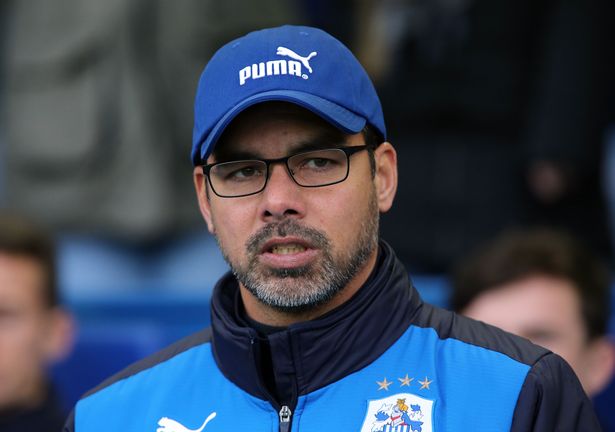 David Wagner has read the reports and heard the rumors, and even went so far as to confirm that many of them are true. However, the former U.S. Men's National Team forward insists that he is prepared to stay and focus on his current job with Huddersfield Town as Bundesliga interest swirls.
Reports out of Germany emerged linking Wagner with Bundesliga side Wolfsburg. The club is reportedly set to move on from Valérien Ismaël during the league's winter break in favor of a new coach, the club's third of the young season.
Wagner says that, despite the link, he's focused on creating "something special" at Huddersfield Town. The club currently sits fourth in the English Championship table, and Wagner is looking to stay on and push for a promotion spot.
"There have been a lot of rumors around my future in the media and although I don't believe I should be the story, I cannot stay silent on this matter," Wagner said. "It is correct that there has been interest from a few Bundesliga clubs. They have obviously seen the way we are going at Huddersfield Town and the journey we have been on together over the last 12 months.
"It's important for me to clarify that my focus is on moving forward at Huddersfield Town. We want to develop what has been a good season so far into a great one, with the staff, players and fans together as one."
Chairman Dean Hoyle was a bit more straightforward as he addressed the reports. Hoyle said that Wagner has rejected advances from a number of Bundesliga clubs, citing his coach's commitment and loyalty to the team. The chairman says it is a complement to have a coach that is wanted by other clubs, but insisted that Wagner will be around to lead the team for the foreseeable future.
"Huddersfield Town may not be a Bundesliga club or one that plays in European competition, but make no mistake – we are a serious, proud, ambitious club with a rich history," Hoyle said. "Perhaps this isn't clear to some of our colleagues in the media in Germany considering the tone of some articles that were published over the last 48 hours.  We are not to be toyed with or dismissed out of hand. We have values and always conduct ourselves in the right manner; something that cannot be said for other clubs.
"The day will come when David moves on, as is the case with every manager or head coach at every club in world football," he added. "However, that day is not upon us. We're about to reach the halfway point of what has been a special season so far, so I'd urge every fan to focus their energies on enjoying their football and backing the team."