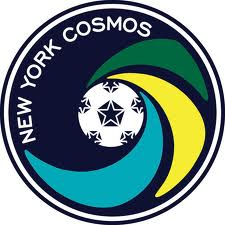 Just several weeks ago, the New York Cosmos appeared to be all but dead once again. Now, with a new owner set to step in, the Cosmos are poised to compete in 2017.
The Cosmos announced on Monday that Rocco Commisso has purchased a majority ownership stake in the club. Commisso is the Chairman and CEO of Mediacom Communications Corporation, a company with annual revenues exceeding $1.8 billion.
In addition to the announcement, the Cosmos also confirmed that head coach Giovanni Savarese will return in 2017.
"Like so many of our fantastic fans, I have followed the Cosmos since the fabulous days of Pelé, Chinaglia, Alberto, and Beckenbauer," said Rocco Commisso. "With my deep roots in the New York City area as a former player, youth coach, and proud supporter of the Columbia University soccer program, I look forward to building on the rich history of America's most iconic soccer club."
After moving to the U.S. from Italy at 12 years old, Commisso played soccer for Columbia University from 1967 to 1970 and has since become one of the program's biggest supporters. The school's soccer stadium was renamed the Rocco B. Commisso Soccer Stadium while Commisso was enshrined in the Class of the Columbia Athletics Hall of Fame this past October.
"We've worked hard to secure a positive future for the club and Rocco is the perfect person to lead the continued renaissance," said Seamus O'Brien, outgoing Chairman of the Cosmos ownership group. "He is not only extremely knowledgeable about the beautiful game as it is played worldwide, but brings extensive entrepreneurial experience in the media and communications business to the organization."