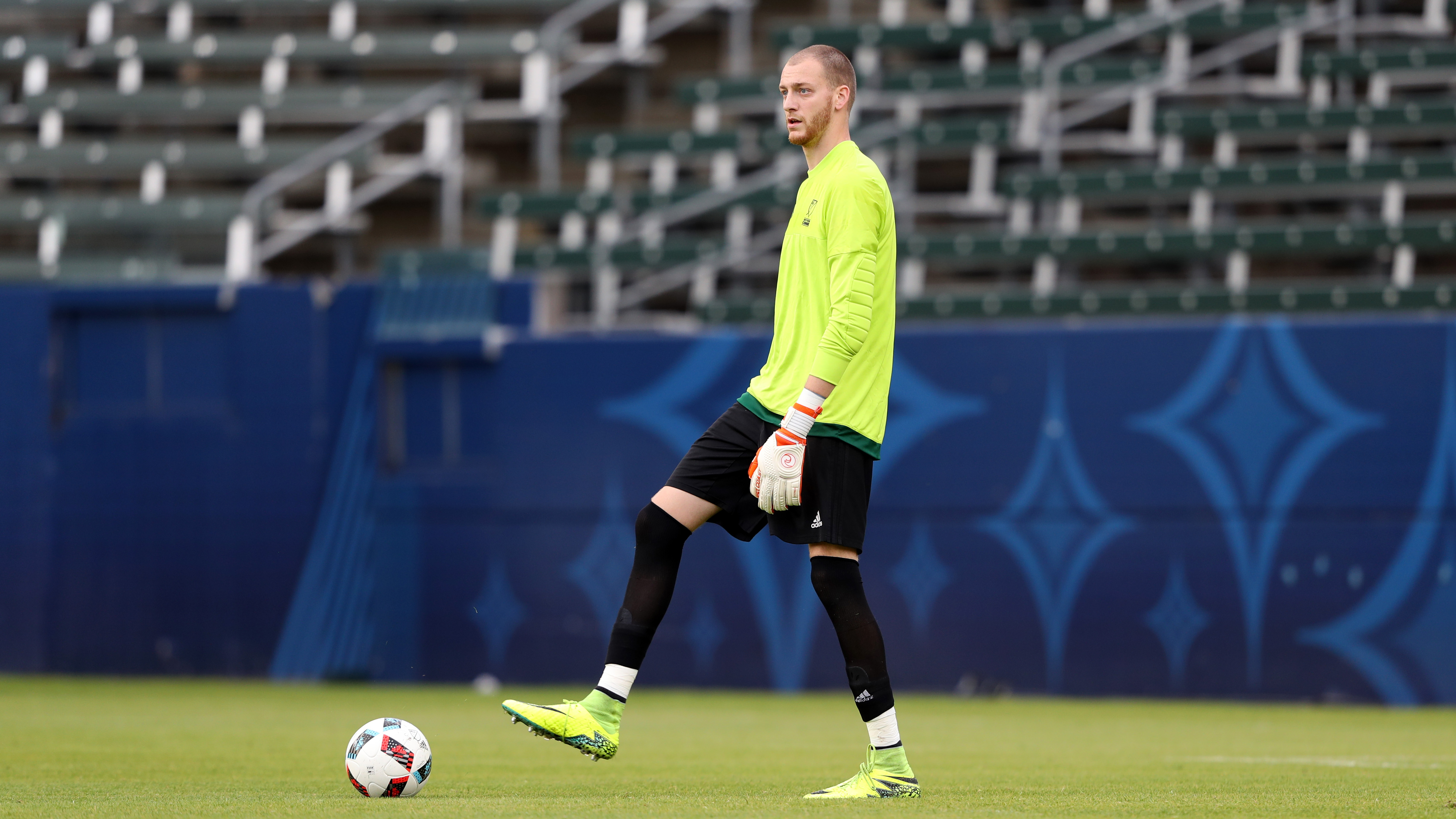 The transition from college soccer to the professional game is a difficult task in itself, but trying to do that as a goalkeeper, where limited positions are held across the league, is even more difficult. Monmouth goalkeeper Eric Klenofsky is aware of that from his experiences with MLS-affiliated youth clubs and his time on trial in England, but he feels he's ready to make the step up.
"First and foremost any young goalkeeper is going to have his growing pains," Klenofsky told SBI." The reason college players can jump right into the NFL is the best players in the world are coming from college. That's not the case with MLS and the NCAA game.
"There's a lot of talent in the NCAA, but the best players in the world aren't coming out of college soccer," Klenofsky said. "It's an ever increasing disparity between college soccer and MLS. As MLS grows, more and more people are staying homegrown and skipping college and that makes it that much harder." 
Klenofsky was able to pick up some things on firsthand basis at the professional level over the last month while on trial at Everton, which lasted longer than it was supposed to and almost ended up in a contract being offered.
"I was there from December 15 to January 3," Klenofsky said. "I was originally supposed to be there until December 21. After a few days, they said I have the attributes that I can make it happen at this level and we want to keep you for longer. They wanted to keep me for the second week of January, but I had to make a decision about the MLS combine."
"They wanted to offer me a contract, but work permits would've taken too long to get and the transfer window would've closed," Klenofsky said. "I had to make a decision about MLS so that meant coming back and coming to the combine." 
During his time overseas, Klenofsky experienced the gap in talent between players his age in England and the United States. The same level of talent may be there in some athletes, but as it's been made aware countless times, the amount of players to choose from in England pales in comparison to how MLS teams pluck talent from the college and youth ranks.
"In England and other parts of the world, the pace and everything comes at a younger age. I'm playing with kids that are my same age but are very close to MLS level," Klenofskys aid. "There's many kids over in America right now that are MLS ready right now, but there's a lot less of them. The average player is much faster, much stronger, much more deceptive and stronger. America has good players, but it's more developed in England. It's the end all, be all of sport. The best athletes in England play soccer. The best athletes in America don't always play soccer over here." 
The time in England was set up through a contact that saw the netminder play with the under-23 team of the New York Red Bulls this past summer. By knowing the professional system a bit, Klenofsky knows that if he doesn't get first-team minutes in MLS right away, time in between the pipes in USL play is vital.
"I think the USL is very valuable for young goalkeepers specifically because it gives you a chance to get games in at the professional level, and that's imperative," Klenofsky said. "Having a reserve league or a league underneath the first team is imperative for young players to develop. It's crucial, especially for goalkeepers." 
As for what he specifically brings to the pitch, the four shutouts and a 0.87 goals against average in his senior season at Monmouth, knows he has the foundation to impress potential suitors in Friday's MLS SuperDraft.
"I have attributes that can shine in the professional game," Klenofsky said. "I think my distribution is good. The professional game is lightyears faster than the college game so reading players and understanding how a play is going to develop. All these things become much harder when you're transitioning into the professional game." 
Although he knows the transition to the professional level will be tough at first, Klenofsky has the work ethic and skill set that every MLS club is looking for in a netminder. Add in some valuable experience from his month at Everton and he becomes a valuable prospect to develop in the growing league.