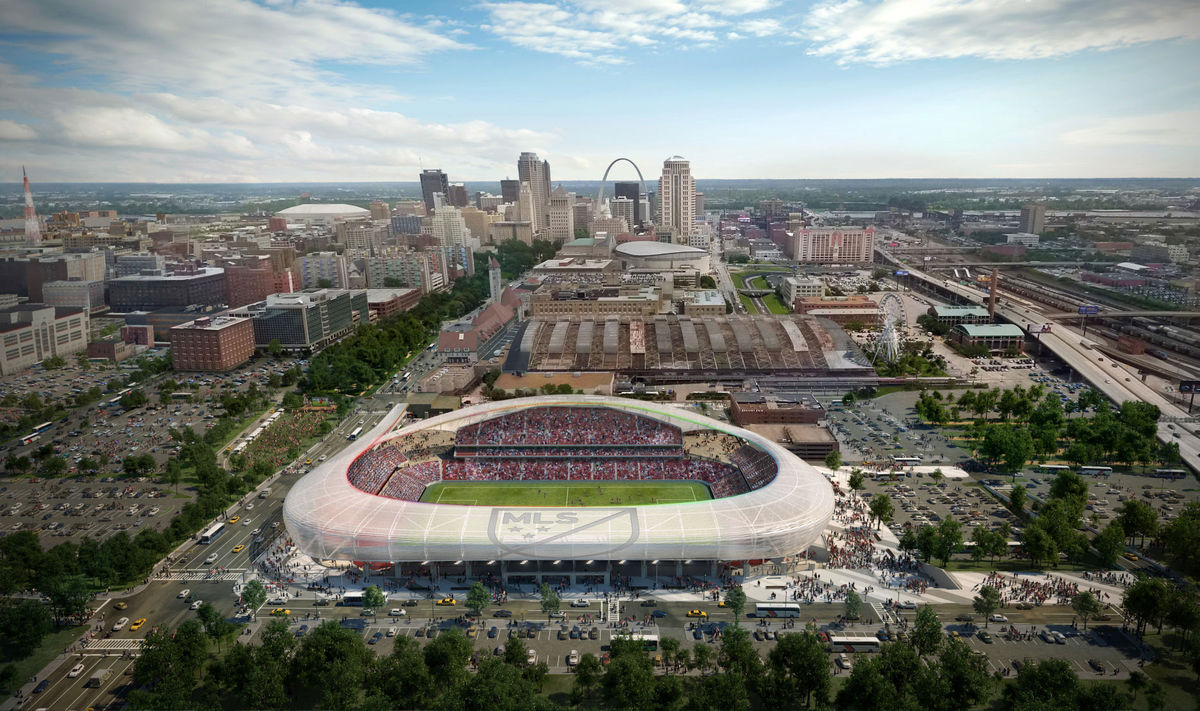 At one point St. Louis seemed like a leading candidate in the next round of MLS expansion, but things have fallen apart for SC STL in a big way.
Just weeks after incoming Missouri governor Eric Greitens publicly stated his opposition to any public funding for a proposed soccer stadium in St. Louis, a sponsor for the funding bill has stated that the bill is dead.
"That bill will not be moving forward," Alderman Christine Ingrassia said at Tuesday's meeting of the Aldermanic Ways & Means Committee.
The decision deals a major blow to St. Louis's MLS aspirations. The league has publicly stated time after time that a secure stadium bid would be a major factor for expansion candidates, and with the January 31st deadline to apply for an expansion spot just weeks away, SC STL find themselves lacking a crucial component of what made their bid so strong.
The original proposal for the $200 million stadium called for $80 million in public funding, a number that the city requested SC STL to bring to a lower level. A revised bid, while possible, would almost certainly take more time than SC STL has to fill out their MLS application.