CARSON- The 2017 MLS Draft is now just three days away and the first day of the MLS Combine went a long way in helping shake out where MLS teams see the player pool.
It was a better-than-usual first Combine day, and while the soccer still wasn't all that memorable, several players either solidified or improved their positions in the player pecking order. Louisville midfielder Daniel Johnson boosted his stock the most after Sunday's action, but certainly wasn't alone.
Generation adidas signings Abu Danladi and Jonathan Lewis gave scouts plenty to think about as both showed the talent that has them near the top of the player rankings. In fact, of players in the top 10 of the SBI MLS draft rankings, only Notre Dame defender Brandon Aubrey hurt his stock on the Combine's first day.
The latest SBI 2017 MLS Draft Big Board has plenty of changes from the last board we dropped on Sunday morning. This will serve as the final Big Board before we drop our pre-draft Big Board on Thursday afternoon, the day before the 2017 MLS Draft.
Now, with the MLS Combine matches beginning on Sunday, here is the final pre-Combine MLS Draft Big Board:
SBI 2017 MLS Draft Big Board (Version 3.o)
$=Generation adidas, *=Generation adidas Canada
1. ($) MILES ROBINSON, Syracuse, Centerback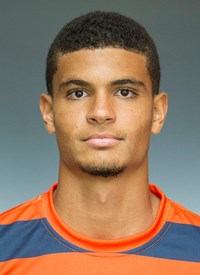 Continues to be the most highly-rated prospect, with several teams angling to trade up to try and draft him. Some teams have questions about his footwork and passing, but several more love his potential.
2. ($) ABU DANLADI, UCLA, Forward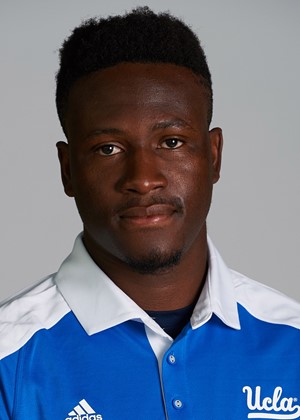 Impressive first Combine day showed scouts what the hype was about all these days. Danladi solidified his place in the top three, and has some teams thinking he's worth the top pick.
3. ($) JEREMY EBOBISSE, Duke, Forward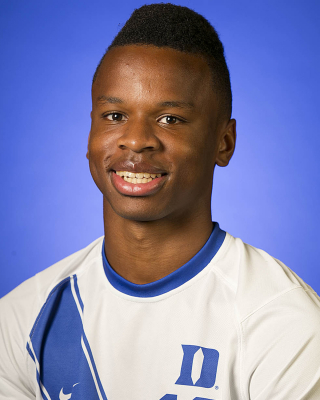 Didn't play on the Combine's first day due to U.S. Under-20 national team commitments, but should play on Tuesday and will have his chance to show why he's in the mix for the number one pick.
4. CHRIS ODOI-ATSEM, Maryland, Right Back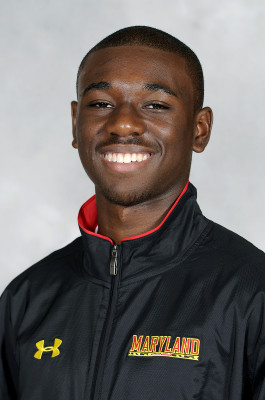 Strong first Combine day, showed his excellent one-on-one defending ability. Scouts want to see more going forward, but he remains a highly-coveted player by teams that need a right back.
5. ($) JONATHAN LEWIS, Akron, Attacking midfielder/winger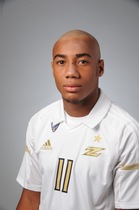 Impressed scouts on the Combine's first day with his quickness and movement in attack. Played well enough to move up this board, and another good showing in the Combine's final days could push him into the conversation for the Top Three.
6. ($) JACKSON YUEILL, UCLA, Winger/Forward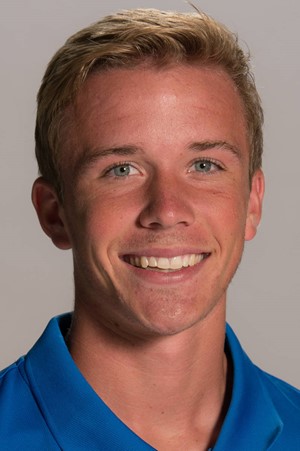 Good first day, but didn't do enough to crack the top five. Showed his good passing, and finishing ability, and impressed scouts with his smooth play, but he'll need to show more to climb any higher on this list.
7. ERIC KLENOFSKY, Monmouth, Goalkeeper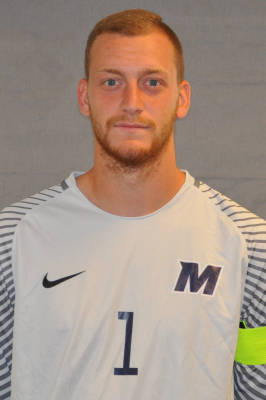 Didn't have as much to do as others in the Combine's first day, but still showed enough to solidify his place as the clear-cut best goalkeeper in the draft, and arguably the best goalkeeping prospect in the draft since Andre Blake.
8. JACORI HAYES, Wake Forest, Central Midfielder

Steady first day at the Combine keeps him in the Top 10, though questions persist about just what is his best position. Opinions range from defensive midfielder to box-to-box midfielder and even some project him as a right back. One thing most agree with is that he's a very good player.
9. BRANDON AUBREY, Notre Dame, Centerback

Had an awful first day at the MLS Combine, but that won't drop him out of the Top 10. Top-ranked defenders have struggled at the Combine before, and scouts that have seen enough of Aubrey will stick by him as a Top 10 talent.
10. LALAS ABUBAKAR, Dayton, Centerback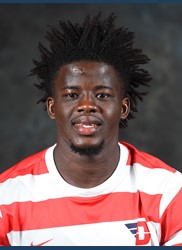 Very good showing on Combine day one has Abubakar back in the Top 10 range, and if he can put a few more strong showings together he could definitely keep climbing.
11. NICK DEPUY, UCSB, Forward
Was on a bad team, and received a scarce amount of service, but Depuy still managed to impress scouts with his movement and tenacity. Clearly the top target forward option in the draft, but he'll need his Combine team to step it up if he's going to climb much higher on this list.
12. NIKO HANSEN, New Mexico, Right winger/Forward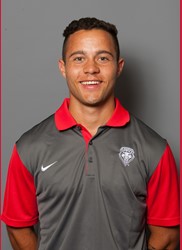 Quick and dynamic attacker had a good first day at the MLS Combine and definitely has a few teams that could take him in the top 10. Pinning down his best position is one question, but he's clearly someone who can contribute to an attack, either as a winger or second forward.
13. DANIEL JOHNSON, Louisville, Central Midfielder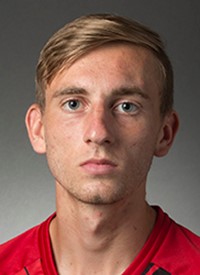 Clear-cut best player at the Combine on day one, Johnson impressed scouts with his movement, passing, touch and confidence on the ball. The fact he's American also boosts his stock considerably in a draft loaded with international options.
14. ZEIKO LEWIS, Boston College, Right Winger/Forward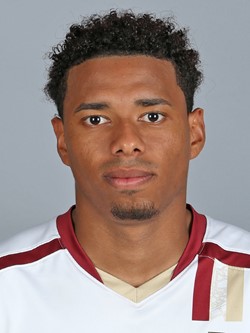 Flashed his speed, but also impressed on day one with his confidence on the ball and decision making. He's a real threat in attack, and while his status as an international player may hurt his stock a bit, teams aren't likely to hold it against him if he keeps playing like he played on Sunday.
15. JULIAN GRESSEL, Providence, Right winger/Central Midfielder

The German-born midfielder looked good on Sunday, but was overshadowed by some of his teammates. The talent is there, both his passing and mobility were impressive, and he remains a solid first-round option.
16. BRIAN WRIGHT, Forward, Vermont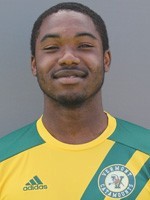 Showed some good qualities on Combine day one, but not the explosiveness some scouts were hoping to see. Still did enough to keep himself in the first-round mix, and a good option for teams that miss out on the likes of Danladi and Ebobisse at the top of the draft.
17. JUSTIN SCHMIDT, Washington, Centerback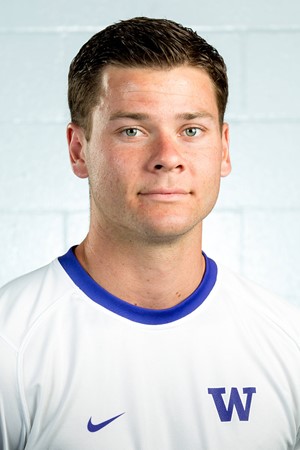 Steady, if unspectacular Combine debut for Schmidt, who benefited from the struggles of several other centerback prospects. Remains a first-round option.
18. COLTON STORM, North Carolina, Right Back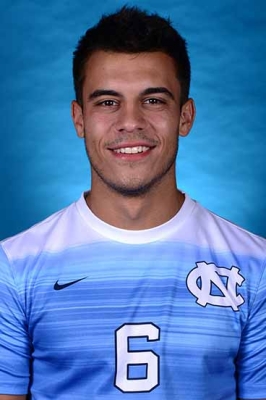 Holding steady as the second-best right back option in the draft pool after a solid showing on the  Combine's first day. His speed and strength and defending has scouts targeting him as a first-rounder.
19. (*) SHAMIT SHOME, FC Edmonton, Defensive Midfielder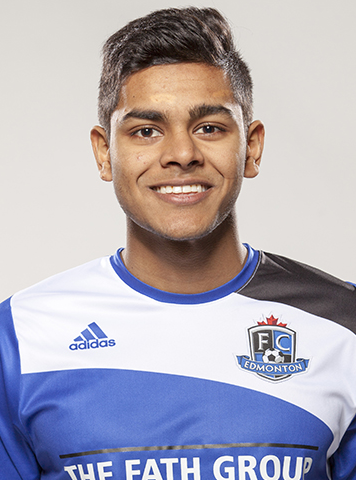 Struggled to make his mark in his Combine debut, but that was as much about his team being terrible as it was about him. Did a good job of continuing to try and find the game even as his teammates struggled badly. Still showed something, but will have to show more to ensure being a first-round pick.
20. ADONIJAH REID, Canadian U-20s, Forward
The youngest player in the draft didn't look like it on Sunday, playing with real confidence in attack. He did well enough to lead several teams to start inquiring, and not just Canadian teams.
21. MARCUS EPPS, South Florida, Forward/Winger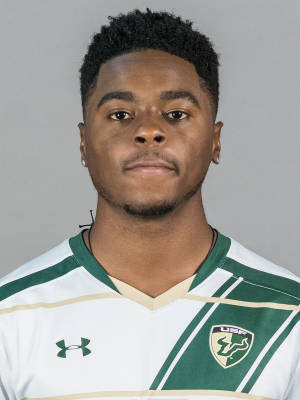 Modest first Combine day for Epps, but his size and speed combination has scouts impressed. Like Johnson, Epps gets a boost in his stock because he's American, and teams that aren't looking to spend international slots on draft picks are looking closely at the Mississippi-born attacker.
22. CHRISTIAN THIERJUNG, California, Forward/Midfielder
Mobile and confident on the ball, Thierjung looked solid on Sunday and while he didn't stand out like some other attackers, he did nothing to hurt his stock on a day when others struggled.
23. GUILLERMO DELGADO, Delaware, Forward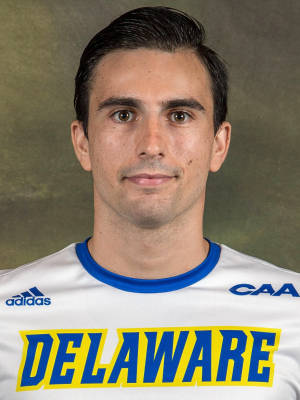 One of the big movers after a very good showing on Combine day one, Delgado's quickness and confidence in taking on defenders impressed scouts, and he showed why he was such a consistent goal scorer in the college ranks. If he can keep it going this week he could play his way into the first round.
24. JAKOB NERWINSKI, UConn, Centerback

Quietly climbing up the charts after a jaw-dropping showing in Performance Testing. His speed and athleticism are elite level, and he held his own defensively in Sunday's Combine opener. Given how many teams are searching for right backs, he has entered the conversation of potential first-rounders.
25. BRIAN NANA-SINKAM, Stanford, Centerback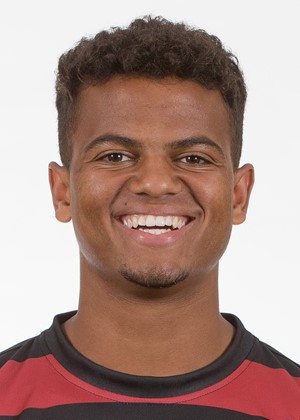 May not have the upside of some other centerback prospects, but is a very solid defender who some teams believe could play minutes as a rookie if necessary. His strength, good positioning and poise make him a player who could jump into the first round if he keeps doing well this week.
26. WALKER HUME, North Carolina, Centerback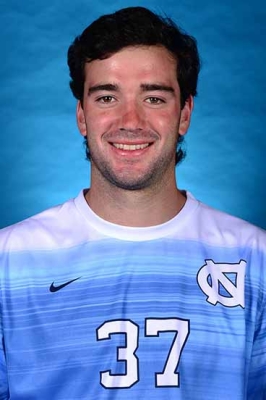 Steady showing on Combine day one, and will definitely draw interest from teams looking for size at centerback. Lateral movement remains a concern, but right now he's looking like a good value early in the second round.
27. JORDAN WILSON, Kentucky, Centerback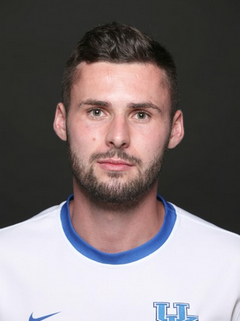 28. NAZEEM BARTMAN, South Florida, Forward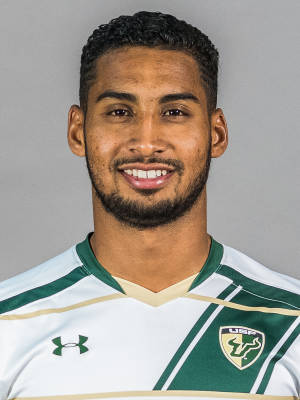 29. CHRIS NANCO, Syracuse, Forward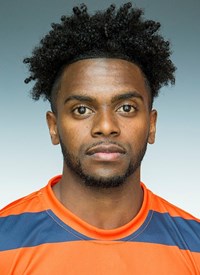 30. FRANCIS DEVRIES, St. Francis (PA), Centerback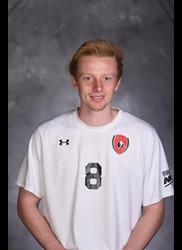 31. REAGAN DUNK, Denver, Right Back

32. MICHAEL AMICK, UCLA, Centerback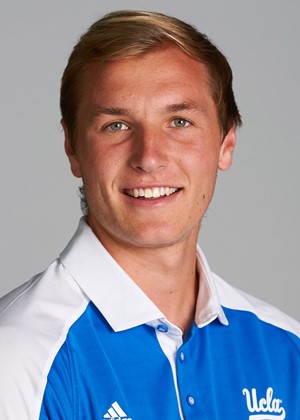 33. RUSSELL CICERONE, Buffalo, Forward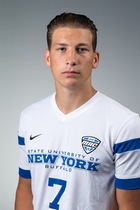 34. DOMINIC ODURO, FC Nordsjaelland, Right Back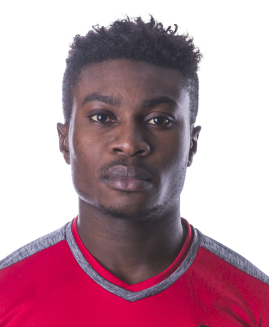 36. ROBERT MOEWES, Duke, Goalkeeper

36. CONNOR MALONEY, Penn State, Forward

37. JORGE GOMEZ SANCHEZ, Temple, Attacking Midfielder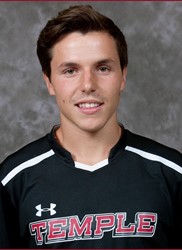 38. MIKE DEGRAFFENREIDT, Louisville, Right Back

39. JACK ELLIOTT, West Virginia, Centerback

40. LIAM CALLAHAN, Syracuse, Left Back

41. TANNER THOMPSON, Indiana, Central midfielder
42. TREVOR HABERKORN, California, Centerback
43. DANILO RADJEN, Akron, Centerback
44. EDDIE SANCHEZ, Portland, Forward
45. TUCKER HUME, North Carolina, Forward
46. ALEX NEFF, Utah Valley, Centerback
47. AUSTIN LEDBETTER, SIU-Edwardsville, Centerback
48. ANDREW WHEELER-OMIUNU, Harvard, Defensive Midfielder
49. NAPO MATSOSO, Kentucky, Central Midfielder
50. JOSEPH HOLLAND, Hofstra, Attacking Midfielder
51. CHRIS WEHAN, New Mexico, Central Midfielder/Right Winger
52. JALEN BROWN, Xavier, Defensive Midfielder
53. AARON JONES, Clemson, Right Back
54. KYLE BJORNETHUN, Seattle U., Centerback
55. JAKE MCGUIRE, Tulsa, Goalkeeper
56. ALEC FERRELL, Wake Forest, Goalkeeper
57. FELIX VOBEJDA, UCLA, Right Winger/Right Back
58. SULI DAINKEH, Maryland, Left Back
59. SAM HAMILTON, Denver, Defensive Midfielder
60. KWAME AWUAH, UConn, Defensive Midfielder
61. BRANDT BRONICO, Charlotte, Defensive Midfielder
62. ETHAN KUTLER, Colgate, Forward
 63. LINDO MFEKA, South Florida, Central Midfielder
64. WUILITO FERNANDES, UMASS-Lowell, Attacking Midfielder/Forward
65. STEFAN CLEVELAND, Louisville, Goalkeeper
66. DAVID GOLDSMITH, Butler, Forward
67. DEWEY LEWIS, Michigan State, Right Back
68. EVAN PANKEN, Notre Dame, Midfielder
69. BILLY MCCONNELL, Indiana, Right Back
70. CHRIS WINGATE, New Hampshire, Central Midfielder
============================================================