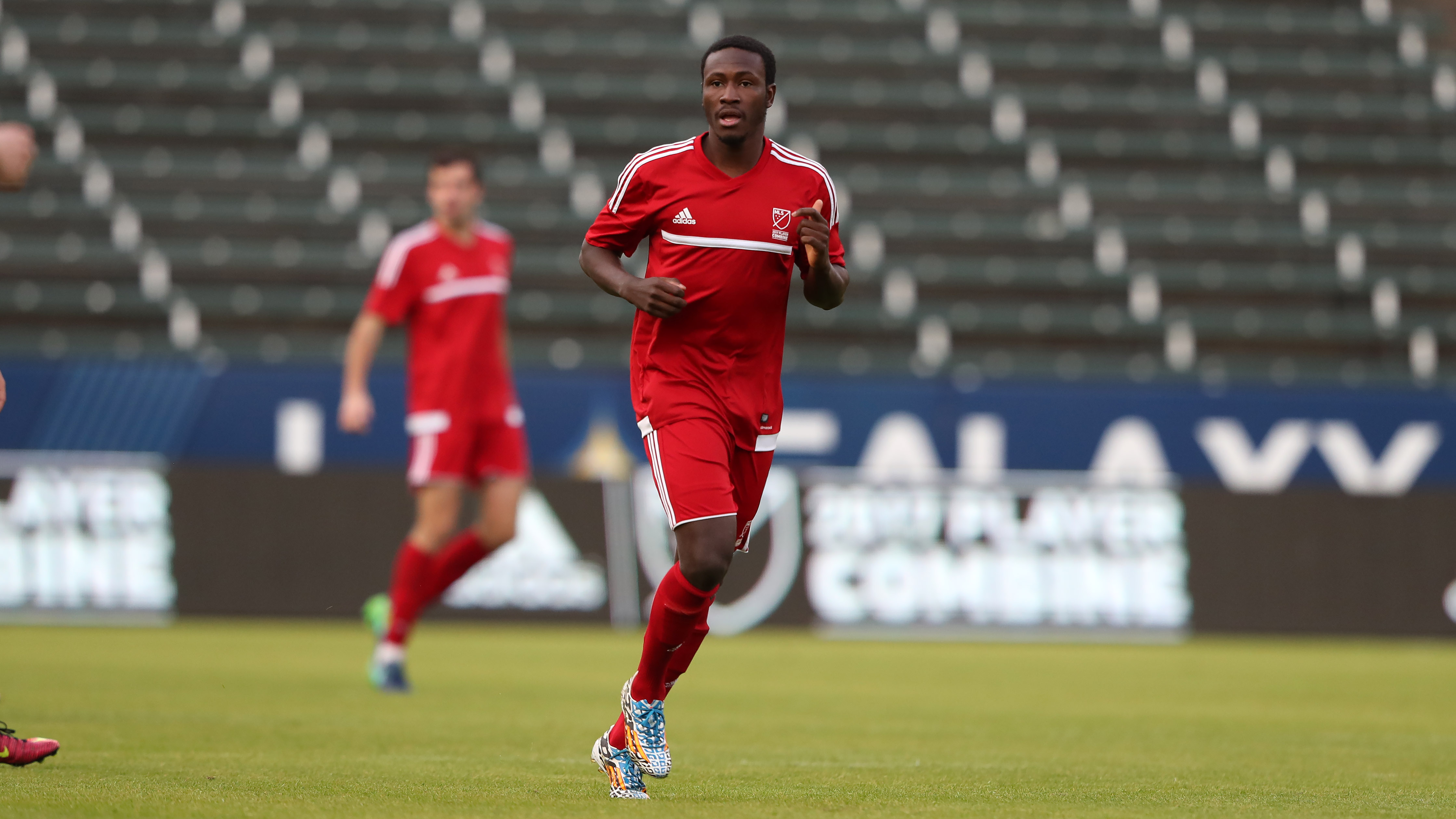 Get ready for a wild 2017 MLS Draft.
That is the sense around the Los Angeles area as teams throughout the league posture and position themselves for moves in Friday's draft. Minnesota United and Atlanta United have been inundated with offers for the top two picks in the draft and there is a possibility we could see all three top picks in the draft traded.
The players garnering the most attention at the top of the draft? The trio of Miles Robinson, Abu Danladi and Jeremy Ebobisse are front and center as the most highly-sought-after prospects in the pool, and any of the three could be the first to take the stage at the Los Angeles Convention Center.
Minnesota United picks first, and will likely take a forward if the pick isn't traded. Now, if the top overall selection is traded, the odds are good that the team trading up will be doing so to snag Robinson.
As we always say, mock drafts are a bit of a futile exercise, for a variety of reasons. Projecting what 22 teams will do is impossible, and then there is the reality that trades can and will shake things up. Our mock draft is put together taking into account player rankings, team needs and input from various interviews with coaches and general managers from around the league.
Now, without any further delay, here is the final SBI 2017 MLS Mock Draft:
2017 MLS Mock Draft (Final Version)
$-Generation adidas, #-Generation adidas Canada
1- Minnesota United- ABU DANLADI, UCLA, F
2- Atlanta United- MILES ROBINSON, Syracuse, CB
3- Chicago Fire- JEREMY EBOBISSE, Duke, F
4- Houston Dynamo- JONATHAN LEWIS, Akron, RW
5- Columbus Crew- CHRIS ODOI-ATSEM, Maryland, RB
6- San Jose Earthquakes- LALAS ABUBAKAR, Dayton, CB
7- Vancouver Whitecaps- JACORI HAYES, Wake Forest, CM
8- Atlanta United- JACKSON YUEILL, UCLA, CM
9- Columbus Crew- NICK DEPUY, UCSB, F
10- Portland Timbers- BRANDON AUBREY, Notre Dame, CB
11- Chicago Fire- ERIC KLENOFSKY, Monmouth, GK
12- D.C. United- NICO HANSEN, New Mexico, RW/F
13- Real Salt Lake- DANIEL JOHNSON, Louisville, CM/LM
14- Sporting Kansas City- ZEIKO LEWIS, Boston College, RM
15- Colorado Rapids-ADONIJAH REID, Canadian U-20s, F
16- Seattle Sounders- COLTON STORM, North Carolina, RB
17- New York Red Bulls- JAKOB NERWINSKI, UConn, RB
18- FC Dallas- GUILLERMO DELGADO, Delaware, F
19- Montreal Impact- BRIAN WRIGHT, Vermont, F
20- New England Revolution- MARCUS EPPS, South Florida F/RW
21- Toronto FC- BRIAN NANA-SINKAM, Stanford, CB
22- Seattle Sounders- JULIAN GRESSEL, Providence, RW/CM
SECOND ROUND
23- Minnesota United – JUSTIN SCHMIDT, Washington, CB
24- Colorado Rapids- SHAMIT SHOME, FC Edmonton, DM
25- Minnesota United – NAZEEM BARTMAN, South Florida, F
26- Toronto FC- CHRISTIAN THIERJUNG, California, F/CM
27- Toronto FC- REAGAN DUNK, Denver, RB
28- San Jose Earthquakes- JOSEPH HOLLAND, Hofstra, CM
29- Vancouver Whitecaps- FRANCIS DEVRIES, St. Francis (PA), CB
30- Houston Dynamo- CHRIS NANCO, Syracuse, LM/RM
31- New England Revolution- JORDAN WILSON, Kentucky, CB
32- Portland Timbers- WALKER HUME, North Carolina, CB
33- Philadelphia Union- RUSSELL CICERONE, Buffalo, F
34- D.C. United- ALEC FERRELL, Wake Forest, GK
35- Real Salt Lake- MICHAEL AMICK, UCLA, CB
36- Houston Dynamo- DOMINIC ODURO, FC Nordsjaelland, RB
37- FC Dallas- MATEJ DEKOVIC, Charlotte, LB
38- NYCFC- ROBERT MOEWES, Duke GK
39- Red Bulls- DANILO RADJEN, Akron, CB
40- FC Dallas- MIKE DEGRAFFENREIDT, Louisville, CB/RB
41- Montreal Impact- KWAME AWUAH, UConn, DM
42- Philadelphia Union- JORGE GOMEZ SANCHEZ, Temple, AM
43- D.C. United- ANDREW WHEELER-OMIUNU, Harvard, DM
44- Seattle Sounders- JACK ELLIOTT, West Virginia, CB
THIRD ROUND
45- Colorado Rapids- CONNOR MALONEY, Penn State, F
46- Atlanta United- JALEN BROWN, Xavier, DM
47- Chicago Fire- AARON JONES, Clemson, RB
48- Real Salt Lake- AUDEN SCHILDER, Washington, GK

49- Columbus Crew- LIAM CALLAHAN, Syracuse, LB

50- San Jose Earthquakes- TANNER THOMPSON, Indiana, CM

51- Vancouver Whitecaps- BRANDT BRONICO, Charlotte, DM

52- Toronto FC- SULI DAINKEH, Maryland, LB/CB

53- FC Dallas- LINDO MFEKA, South Florida, CM

54- New York City FC- NAPO MATSOSO, Kentucky, CM
55- Philadelphia Union- TUCKER HUME, North Carolina, F

56- Seattle Sounders- TREVOR HABERKORN, California, CB

57- Real Salt Lake- AUSTIN LEDBETTER, SIU-Edwardsville, CB

58- Sporting Kansas City- CHRIS WEHAN, New Mexico, CM

59- FC Dallas- SAM HAMILTON, Denver, CM

60- New York City FC- MARTIM GALVAO, Portugal, CM

61- New York Red Bulls- SOUHAIB DHAFLAOUI, Denmark, F

62- FC Dallas- DAVID GOLDSMITH, Butler, F

63- Montreal Impact- ROBBY SAGEL, Penn State, CB

64- Orlando City- FELIX VOBEJDA, UCLA, RM/RB
65- Toronto FC- ALEX NEFF, Utah Valley, CB
66- Seattle Sounders-IMAN MAFI, Clemson, LB