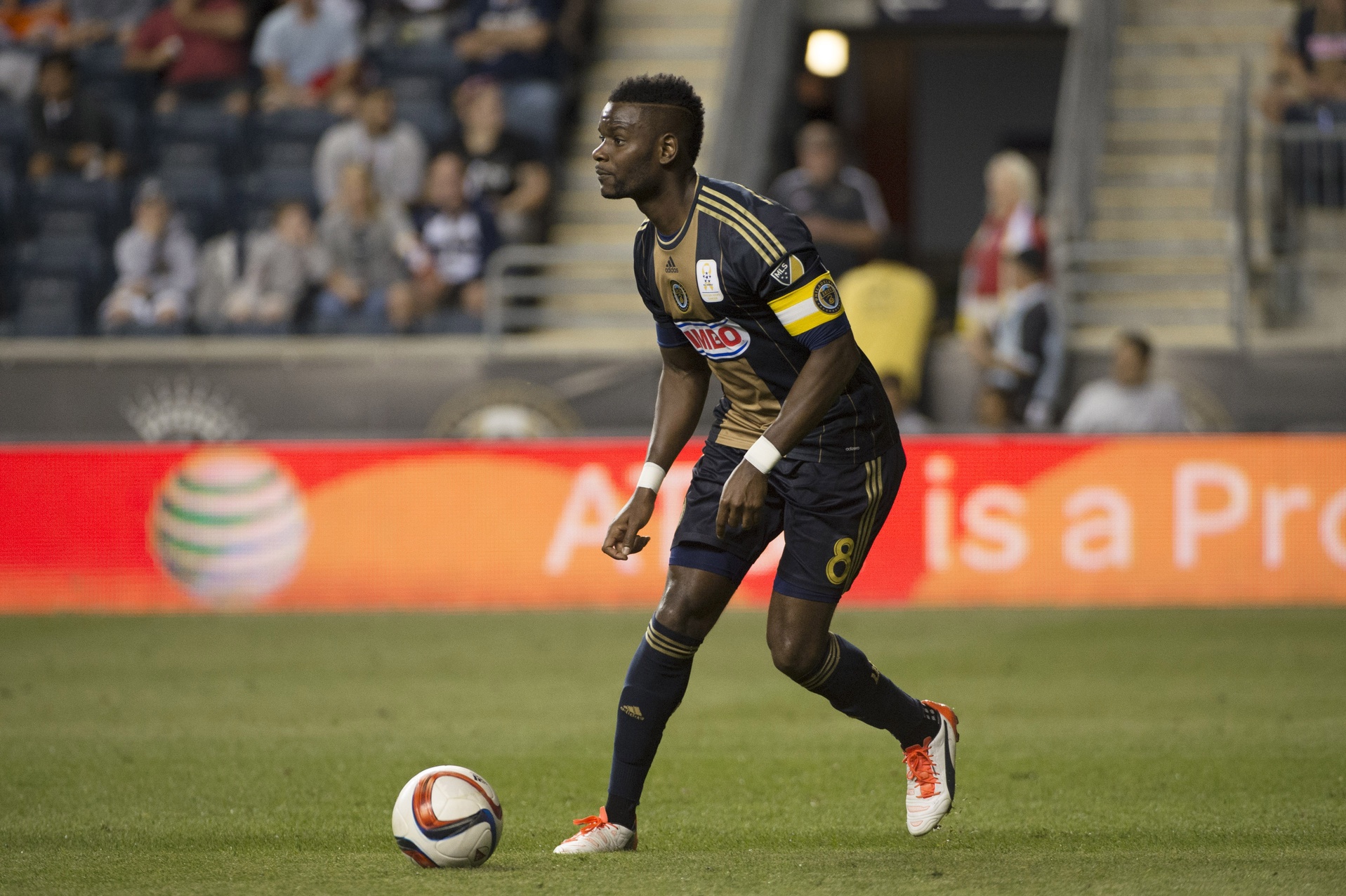 The Philadelphia Union have made some shrewd additions to bolster their depth for the 2017 season, but just because the preseason has started doesn't mean the club is done doing business.
Head coach Jim Curtin and sporting director Earnie Stewart both indicated a few moves are on the horizon as the team prepares to make the trip down to Florida for the bulk of its preseason training.
"The roster is still fluid and evolving," Curtin said. 
"We do have a couple of spots we want to address," Stewart said. "MLS is a little bit difficult in regard to the spots that you do have. There's a lot of talent out there but we'll have to make some choices." 
The Union have added full back Giliano Wijnaldum and forward Jay Simpson, but there are still some needs they'd like to fill, including center back, a controlling midfielder and a third goalkeeper.
"For me a controlling midfielder is a No. 6, a defensive midfielder in the mold of what Vincent (Nogueira) has, but also what (Brian Carroll) has," Stewart said. "Their first thought, even when we have the ball, is defending. They're always in the right place in the right time to receive the ball. I believe in the buildup from the back, your No. 6 is very important in that." 
One of the players on the roster who could fill that void is Maurice Edu. The U.S. international is working his way back to full fitness after suffering a leg injury in October, one day before he was supposed to return from a separate injury.
"Mo is progressing well," Curtin said. "He's able to walk, able to resume running at the beginning of February to be cleared to run. He's been progressing well. All things are positive, but at the same time we have to be smart with how we manage it." 
Warren Creavalle, Carroll and homegrown signing Derrick Jones are the healthy players vying for playing time in defensive midfield. Jones has the potential to make the matchday squad each week, but he could also fluctuate between the Union and USL affiliate Bethlehem Steel.
The search for an experienced center back took an interesting turn on Tuesday as former U.S. international Oguchi Onyewu was on the training ground pitch for the first day of preseason. Although speculation will occur in the coming days, Onyewu's time with the Union is nothing more than a training stint.
"He's here as a player who wants to keep up his level of fitness and make sure he can be ready for any moment that anybody steps in," Stewart said. "We felt we had to oblige. It's great for the young players around him to see his experience." 
The 34-year-old would presumably come cheaper than most center backs due to his lack of playing time in recent years, and his experience at both the club and international stages is invaluable, but signing Onyewu is slim possibility as of Tuesday.
"I would say never say never because that's the way soccer is and we are looking for an experienced center back," Stewart said. "It's pretty easy that he fits that mold, but at the same time, it needs to be possible and needs to fit so it's going a bit too far right now." 
Also spotted at training on Tuesday were confirmed trialists Fafa Picault and Adam Najem .Picault, who played for the U.S. in a May friendly against Puerto Rico, earned high praise from the Union brass.
"Fafa Picault is one of those wingers that has tremendous pace," Stewart said. "Already has a background, pedigree and some experience. I'm glad we could get him in and get a free look at that because if there's one thing that's important in modern-day football, it's speed." 
There was also a clear statement from Stewart about one player who may have exited the club in the offseason. The sporting director was adamant there was nothing on the table to trigger Andre Blake's departure.
"We haven't had offers on the table so that makes it real easy," Stewart said. 
Wijnaldum and Simpson were not at practice on Tuesday, as they are still sorting out visa issues overseas. Curtin hinted that one player recently received a green card to soften the blow on the club's allotment of international spots, but he wouldn't specify who the player was.