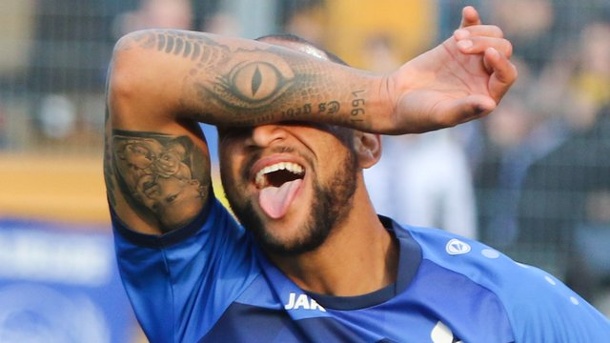 After several injury-plagued seasons, Terrence Boyd is back to scoring goals.
Boyd scored his first goal since joining Darmstadt in Saturday's clash with Borussia Dortmund. The forward's finish came in the 21st minute, giving Darmstadt the 1-0 lead over Christian Pulisic and Dortmund.
The goal is Boyd's first senior goal since 2014, beginning his tenure with RB Leipzig. Body left the club in January, joining relegation-battlers Darmstadt, and has since made three appearances with the club.
Darmstadt went on to defeat Dortmund, 2-1, with Boyd logging 58 minutes while Pulisic featured for the full 90.
Here's a closer look at Boyd's goal: