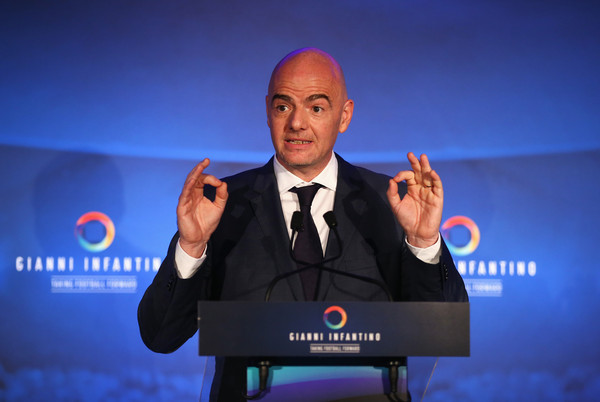 FIFA president Gianni Infantino has made no secret his desire for a massively expanded World Cup, including hosting duties being shared by as many as four countries.
Infantino, who championed the now expanded 48-team World Cup starting in 2026, has stated that not only is he comfortable with the concept of a joint-hosted World Cup, but envisions as many as four countries joining their efforts to host at once.
"We will encourage co-hosting for the World Cup because we need FIFA to show we are reasonable and we have to think about sustainability long-term," Infantino said. "It is perfectly in line with our sustainability and legacy to maybe bring together two, three, four countries who can jointly present a project with three, four, five stadiums each. We will certainly encourage it. Ideally the countries will be close to each other for the sake of ease of travel."
While a joint-hosted bid has been previously mentioned, Infantino's confirmation that FIFA will encourage and seek out co-hosting bids that feature multiple stadiums in multiple countries is a positive sign for a potential CONCACAF joint-bid with the U.S., Mexico, and Canada participating.
Infantino also stated that he was unconcerned about increasing worries regarding violence at the 2018 World Cup in Russia after a very tense 2016 Euros in France, not least because of disruptive Russian supporters.
"I'm not concerned about trouble and violence in 2018," he said. "I have full confidence in [the] Russian authorities, they are taking this matter very, very seriously."
He also stated that Video Assistant Referee technology could be implemented as soon as the 2018 World Cup.
"The proposal on the table is about using video technology to help referees," Infantino said. "I'm really hopeful that for the World Cup in 2018 we can have a video system to help the referee take the right decisions."