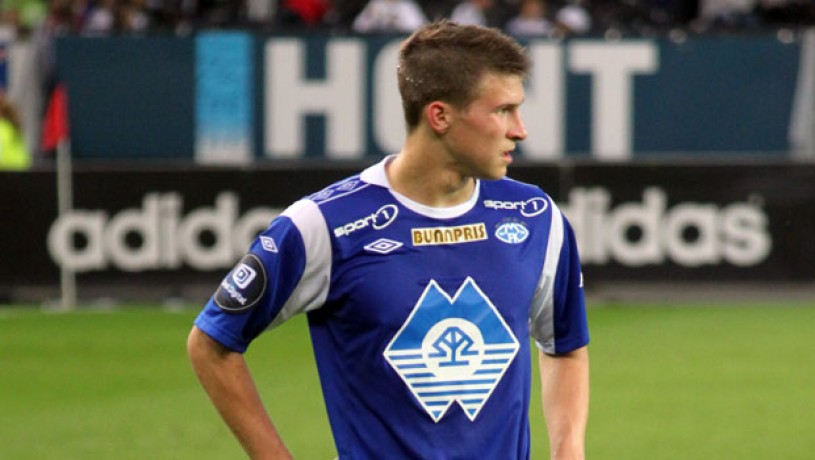 After several seasons marred by injuries, Josh Gatt is finally healthy as be brings his game to MLS.
Minnesota United announced on Wednesday that the club has signed Gatt, who previously featured for Norwegian club Molde. The 25-year-old winger moves to MLS after spending his first seven professional seasons abroad.
"I've played my whole career as a pro in Europe," said Gatt. "To come back home, it's a nice revamp. It's nice to be able to do what I love in a setting I've grown up in. Playing overseas is different in every way. Playing here, there's a simplicity to it. Knowing what I know about the states: language, culture, geography … It's not hard to adapt."
"The main thing is that he brings us some excellent pace in wide areas," added Head Coach Adrian Heath. "I think he's little bit different than what we already have at the club. He's going to be another body in there that can get wide and behind them. It gives us another alternative."
Gatt's career began at Austrian club Rheindorf Altach, but the speedy winger made his name at Norway's Molde. Gatt joined the club in 2011 scoring nine goals in 60 appearances during his stay in Scandinavia.
The past several seasons have been marred by injuries, though. After intially injuring his knee in June 2013, Gatt returned in April 2015, but lasted only four minutes before leaving his return match. He returned to action this past September.
Gatt has featured just seven times since the initial knee injury struck in 2013 with six of those appearances coming after he completed his recovery this past fall.
Following the expiration of his Molde deal, Gatt trained briefly with German side Nurnberg during the winter.
"Josh has been on the American soccer radar for years," said sporting director Manny Lagos. "He's a young player, who left for Europe to build his career. He's had some really good moments, and a couple of tough injuries. But I think this situation lines up perfectly, in regards to where Josh is as a player, and what we're doing as a club."