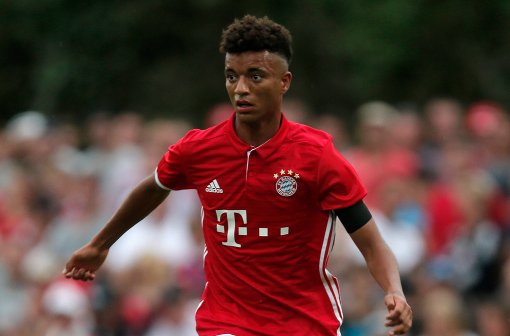 The name Timothy Tillman may not be familiar to fans of the U.S. Men's National Team just yet, but that should change quickly as the 18-year-old midfielder generates interest from around Europe.
The Bayern Munich youth prospect was linked with Barcelona, according to Goal.com. Tillman's home at the club level isn't the only thing being fought over, as the United States is looking to make the 18-year-old the latest German-American to join up with the Yanks in a camp.
U.S. Soccer extended an invitation to Tillman in November, per Goal.com, and he initially accepted a chance to join the Under-18 team, but he passed on the opportunity for one with the German U-18 side instead.
"We even had his tickets and everything. He was all set and ready to go, but he decided at the last moment that he would accept a call from Germany," U.S. Under-20 coach Tab Ramos said. "I think the door is still open. We've been trying, but at the moment obviously he's still not with us.
"The contact started last summer, and we followed up to the point where he was going to join us in November when he got the call from Germany and decided to do that," Ramos said. "We're on top of it."
Timothy's younger brother Malik did accept a call from the United States U-15 team, and he appeared for the Yanks in a friendly tournament in Croatia. At the very least, it appears one of the two talented brothers is committed to the United States at the moment. Everyone in U.S. Soccer is hoping the elder one changes his mind at some point as well.