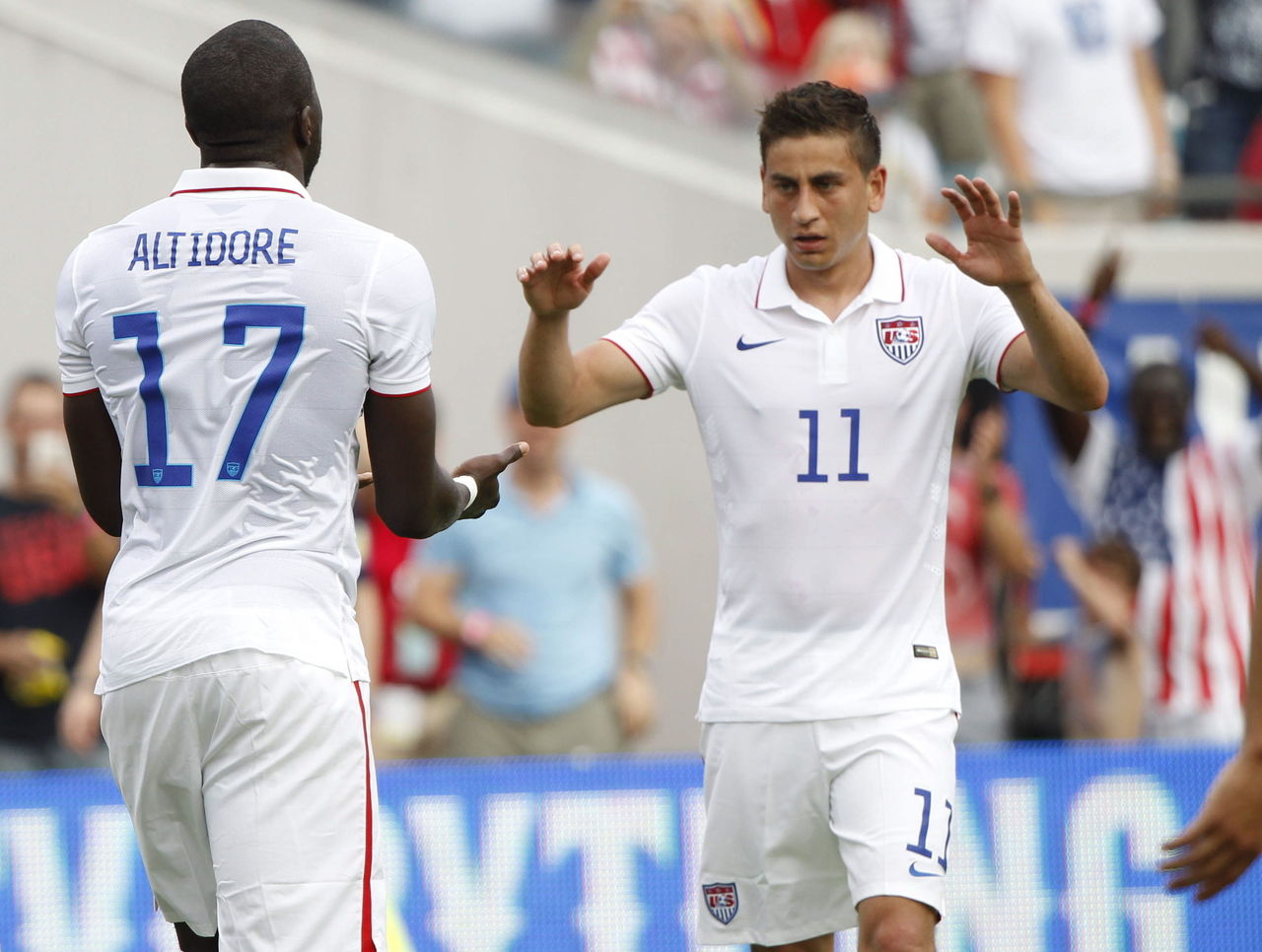 With World Cup qualifiers on the horizon, two U.S. Men's National Team regulars had a heated exchange on Saturday evening.
Following the Philadelphia Union's 2-2 draw with Toronto FC, Union midfielder Alejandro Bedoya stated his displeasure with a penalty kick awarded to Jozy Altidore and TFC.
"Knowing Jozy, he tends to go down easy in the box, so let's just leave it at that," Bedoya told reporters following the match. "I didn't even see it, but from what I hear it was definitely not a penalty.
"I thought was it was a make-up call for them."
Video of Bedoya's comment offered some important context, as he made the remark with a smile on his face, suggesting his words were a light-hearted dig at a friend."
Altidore didn't have the benefit of seeing video of Bedoya's comment, and responded with a not-so-subtle criticism of his USMNT teammate.
The tweet has since been deleted, but not before Bedoya was able to exchange and olive branch to the TFC forward.
It's a shame quotes get taken out of context. All love man. Congrats on your goal and see you soon bro. https://t.co/jPMM5V0z9M

— Alejandro Bedoya (@AleBedoya17) March 12, 2017
The USMNT returns to action for World Cup qualifiers against Honduras on March 24 and Panama on March 28.