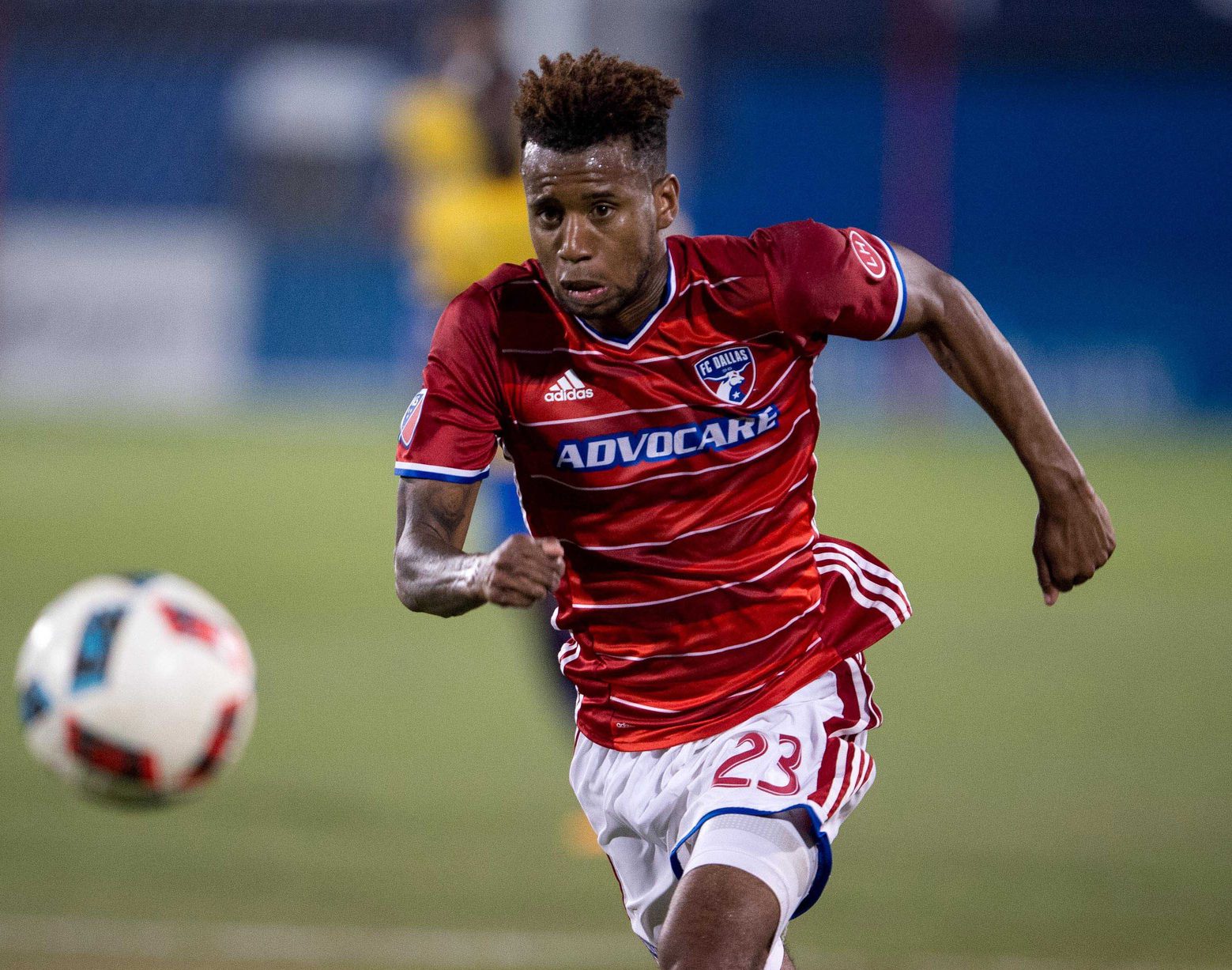 CONCACAF Champions League action returns with a pair of second leg matches set to determine two of the four semifinalists on Wednesday night.
FC Dallas enter leg two with a commanding 4-0 advantage over Arabe Unido, led by a brace from Kellyn Acosta, as they seek to hammer home their dominance as they travel to Panama. The hosts have a mountain to climb to overcome the largest ever MLS victory in CCL play, and little hope to do so, as Arabe Unido was simply outmatched in leg one.
In the second match of the night, two Liga MX sides face off in their second leg. Tigres and Pumas battled to a 1-1 draw in leg one, with Pumas holding the current advantage with an away goal, but it's all up for grabs in leg two as Tigres have a chance to answer on the road.
Here's a closer look at each CCL quarterfinal match-up:
ARABE UNIDO VS. FC DALLAS
The first match of the night features a lop-sided battle, as FC Dallas simply looks to tread water in leg two to secure advancement to the semifinals.
In their first competitive match of 2017, Dallas showed the form that made them Supporters' Shield winners in 2016, dominating Arabe Unido the first leg from start to finish. Cristian Colman opened the scoring before a Kellyn Acosta brace put the match out of reach, with a fourth goal tacked on by Michael Barrios in stoppage time. Dallas will likely trot out a fairly rotated lineup as they aim to be solid defensively and little else to simply get through to the semifinals.
Arabe Unido, meanwhile, has a mountain of work ahead of them. Not only do they enter with a 4-0 deficit to make up, they do so after being so thoroughly outplayed that they're lucky to not be down by a greater margin. Dallas will be compact, so Unido will need to press aggressively up the field and throw numbers forward in the desperate hope to somehow turn the tables.
PUMAS VS. TIGRES
The late game on Wednesday features leg two of an all-Liga MX match between two relatively even sides.
Pumas managed to snatch a crucial away goal in leg one, giving them a narrow advantage as they enter leg two at their own stadium. The 1-1 road result means a 0-0 draw would see Pumas through, but they know that a single goal from Tigres not only turns the tide, but in essence hands the advantage to their opponents. Pumas will come out with a strong line-up, seeking to add at least another score, if not two, to their tally.
Tigres are the team at a slight disadvantage entering the match, but know an away goal can rapidly change the situation. A single away goal guarantees at least extra time in the event of a draw, while two or more goals would guarantee Tigres a victory in that situation. Therefore, the visitors should be expected to come out aggressive offensively and prepared to take a few more risks than usual.