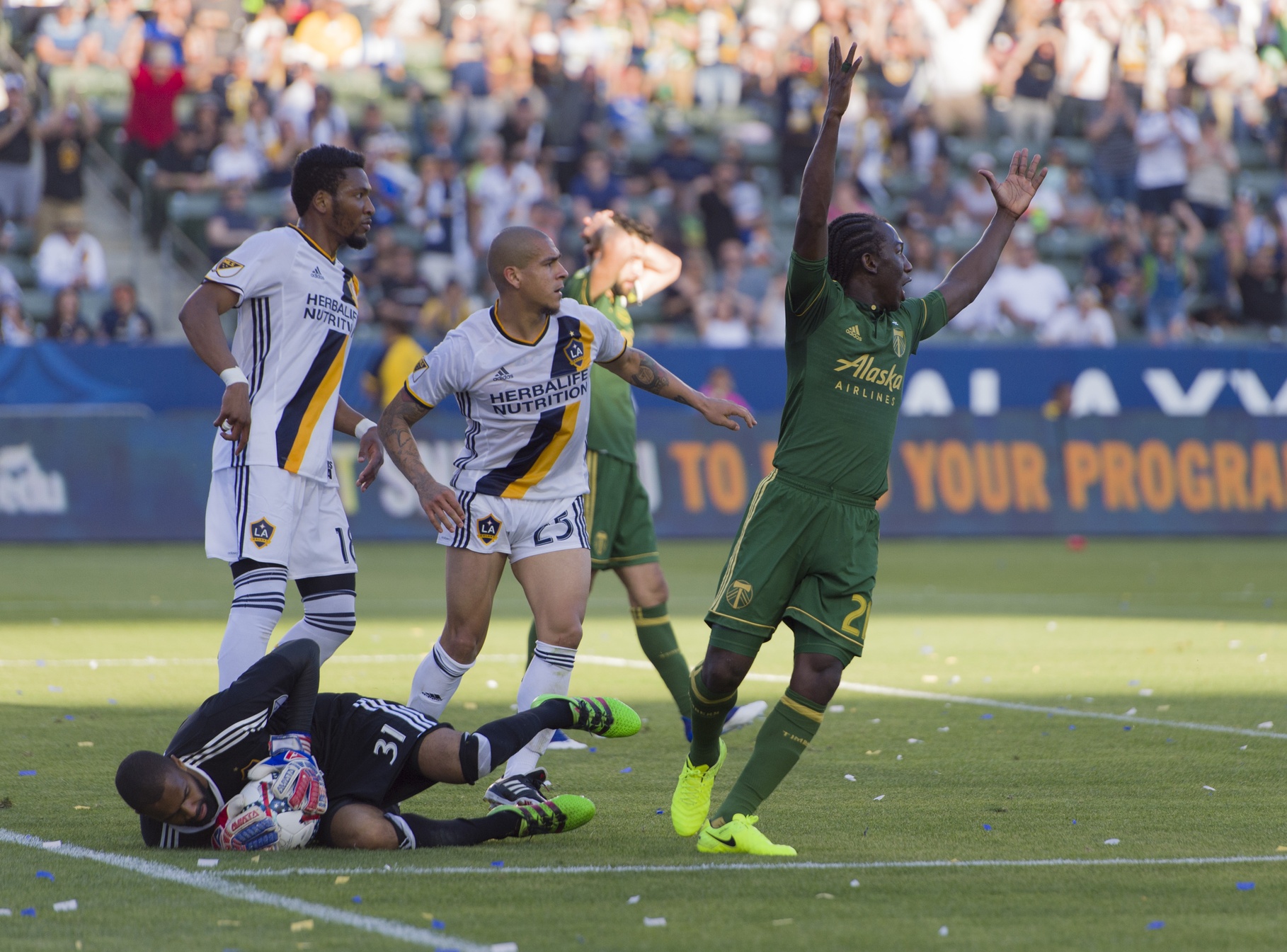 The controversy that took Major League Soccer by storm during Week 2 and after the conclusion of play last weekend was settled by the league's Disciplinary Committee on Wednesday evening.
Portland Timbers enforcer Diego Chara was fined an undisclosed amount for simulation/embellishment for the 31st-minute incident on Sunday at StubHub Center that led to Jelle Van Damme's first of two successive yellow cards. The incident got plenty of attention after the LA Galaxy poked fun at the dive with a popular Twitter post.
The other incident that led to Van Damme's second caution and sending off did not result in any punishment, as David Guzman's fall to the ground was not unanimously ruled an act of simulation or embellishment.
The only suspension handed out by the MLS DisCo on Wednesday was to Seattle Sounders defender Roman Torres, who received a one-game ban for violent conduct in the 37th minute of the club's 2-2 draw with the Montreal Impact.
Houston Dynamo midfielder Alex was also handed an undisclosed fine for embellishment from the 37th minute of the club's win over the Columbus Crew.