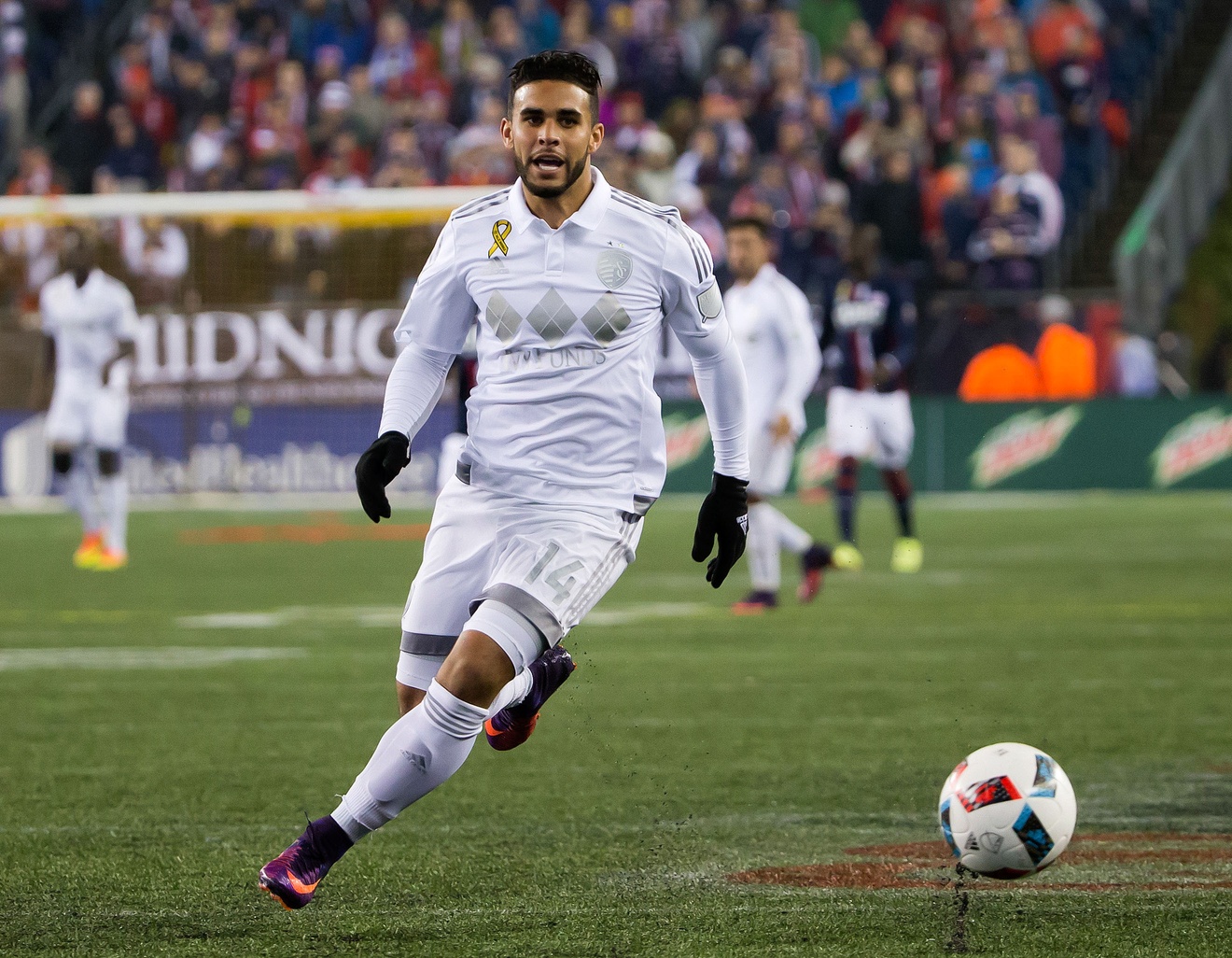 Dom Dwyer has made no secret of his desire to one day play for the U.S. Men's National Team. He has cleared a major hurdle toward making that dream a reality.
Dwyer has secured his U.S. citizenship on Thursday, moving him a step closer to becoming eligible to play for the USMNT. The 26-year-old striker, and husband of U.S. Women's National Team striker Sydney LeRoux, stated in January that he would like to represent the United States. On Thursday, Dwyer was focused on the importance of being a citizen, and he expressed gratitude at the country he has called his new home.
"I am extremely happy to have completed the process of becoming a U.S. citizen," Dwyer said. "This country has given me a lot over the past eight years, and I look forward to giving back as much as possible. I want to thank everyone who has supported me on this journey, most importantly my family and my club. This was a very meaningful day for me, and I'm excited to start the next chapter of my life as a U.S. citizen."
Dwyer was born and raised in England before he moved to the United States when he was eighteen years old. He has lived in this United States for the past eight years, including the past six years playing with Sporting Kansas City. He has won an MLS Cup and two U.S. Open Cup titles with Sporting KC, scoring 52 regular season goals during that time.
Dwyer will still need to clear some hurdles with FIFA to become eligible to play for the USMNT, but if that is taken care of in the coming months, Dwyer could be an option for Bruce Arena this summer. There is plenty of competition at the forward position, but Dwyer has shown himself to be one of the better forwards in MLS over the past five seasons, and could definitely play his way into a national team role.