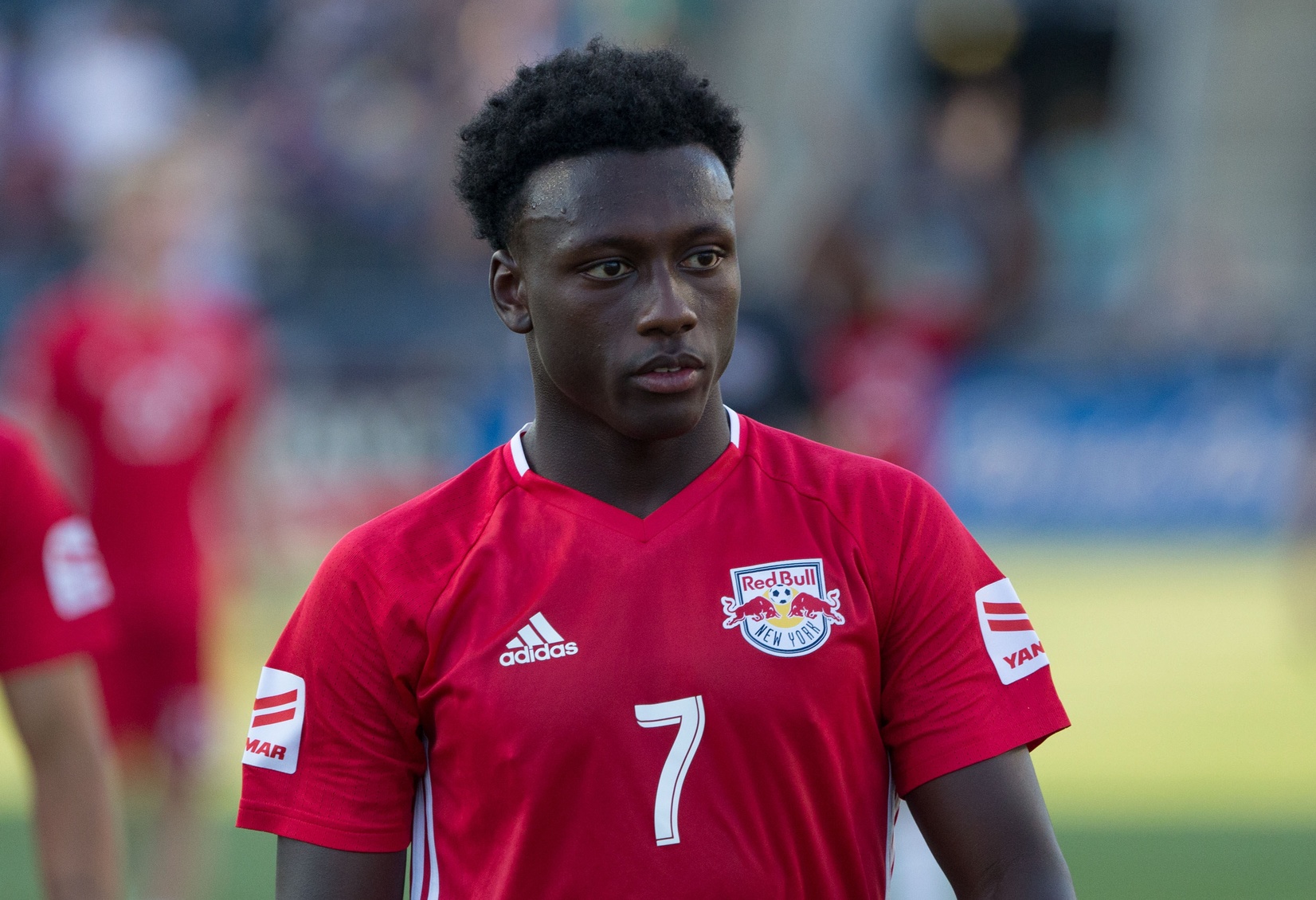 Bradley Wright-Phillips has been partnered with a few different players already in the New York Red Bulls' four-game long season. The newest of those partners is Derrick Etienne, Jr.
The 20-year-old Haitian international made his first MLS start against the Colorado Rapids on Saturday and was very active in his 61 minute shift as his team recorded the 1-0 win. After the match, his coach and teammates sang his praises.
"It was another thing for [Colorado's defenders] to think about, and they don't know much about Derrick," Wright-Phillips said. "I'm sure teams will know more about him by the end of the season."
Marsch was "pleased" with Etienne's performance, calling him "aggressive" when it came to pressing and running.
"Physically, in his part of the field, he won a lot of battles… We think he'll be a guy that we can continue to count on," Marsch added.
Felipe agreed with Marsch added that it's apparent that Etienne is "ready for the first team." Sal Zizzo backed up that claim, commending Etienne's "willingness to work."
The 20-year-old said he did not feel nervous heading into the match, but felt a sense of relief. It was a feeling of finally, he said, to be able to get that start in front of family and friends.
The road to the field ran through Red Bulls II, where Etienne appeared 14 times in 2015 before truly breaking through in the 2016 season. The Virginia product scored five goals in 23 appearances for the USL club while helping lead the team to a championship last fall. Eventually, he was rewarded with a four-minute cameo with senior team in September 2016.
One of several up-and-comers scattered throughout the Red Bulls' system, Etienne, like many of his Red Bull II teammates, had to wait his turn, but it appears that wait is over as he heads towards more consistent first team minutes.
"I felt that, this year, I was going to be able to get some starts in and get some more playing time than last year," Etienne said.
As for his family, Etienne said his father, Derrick Sr., a former Haitian international himself , was not in attendance. He had other responsibilities, namely his sister's soccer game, alhough his dad did wish him good luck before the match. While everyone was commenting on the bright future Etienne had ahead of him, he had similar thoughts for his sister, Danielle: "First female player for the New York Red Bulls, calling it," he joked.
But for now, Etienne himself has a bright future of his own as he looks to earn more consistent looks with the Red Bulls in 2017.