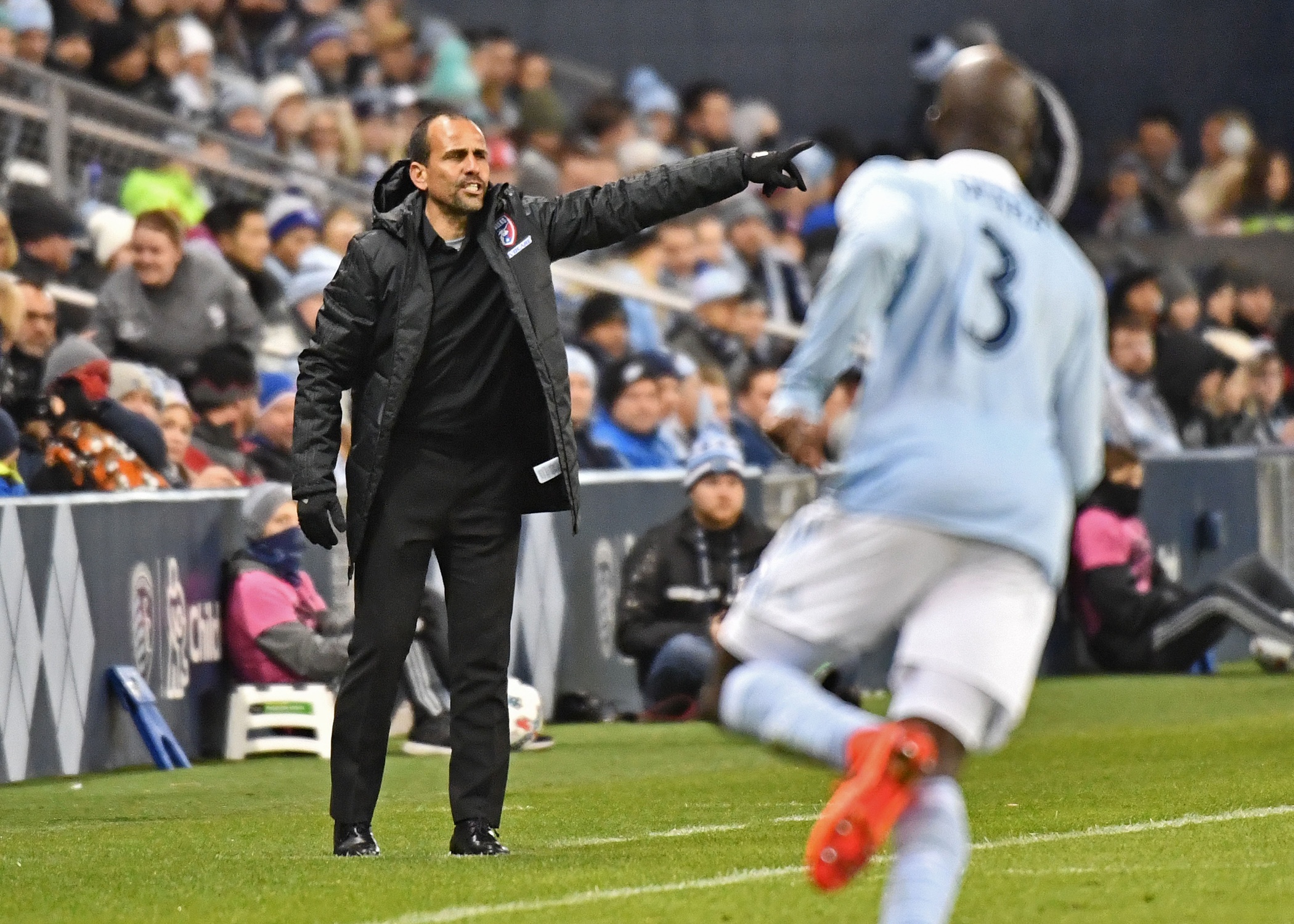 An MLS club has never won the CONCACAF Champions League. In fact, only one has even made it to the final.
Before FC Dallas starts its attempts to be the second Wednesday night against Pachuca, the team got an away MLS clash out of the way. FCD left Children's Mercy Park in Kansas City on Saturday night still undefeated in league play after a 0-0 draw with Sporting KC.
The strategy was clear. FC Dallas' tenacious defending ensured an away point and rested legs for Wednesday's important match.
"We had a strategy to rest a majority of the players, not because of lack of respect for [Sporting,]" Pareja said. "We wanted to play all the regular team, but obviously for us there's a big game coming up on Wednesday."
Pareja told reporters that the referee strike in Mexico that has canceled Liga MX games wasn't a concern, and that the plan was always to rest starters. Pachuca was supposed to face Morelia on Saturday, but the match was postponed.
Pareja dug into the depth that puts FC Dallas on the cutting edge of a growing trend of Homegrown players in MLS. He handed FCD youth product Paxton Pomykal his first MLS start at 17 years old. He also opted for Wake Forest product Jacori Hayes instead of normal starter Kellyn Acosta. With the weakened lineup, Pareja needed a different attitude.
"The first thing for them was to have personality in the game, they needed to come out today and play big," Pareja said. "I asked them for a lot of personality and belief in what they are, and we're really proud of their job."
The physical match dragged out as Sporting KC managed only two shots on goal among 13 total shots. Pomykal, an important piece to Pareja's mission to rest Dallas starters, never looked out of place.
"We've not done so well in the past, so for us to get the point is – it's a huge thing, especially because we have a big semifinal Champions League game on Wednesday against Pachuca," Pomykal said. "So we rested some of our guys. I got the opportunity to start as well as some of our other young guys made their debut, and we got a point out of it."
Pomykal is another in a long line of FC Dallas academy products. FCD sold homegrown midfielder Alejandro Zendejas to Chivas Guadalajara over the offseason and has former academy midfielder Weston McKennie currently playing for FC Shalke in Germany. Normally a starter, FCD academy product Kellyn Acosta entered Saturday's match at halftime.
Pareja pointed out what the ability to lean on players like Pomykal meant to the club after the game.
"'It's great for the whole club, for the Homegrowns, for the youngsters, for the people who come to this club and believe that they can come and develop well," Pareja said. "So coaches and the whole club, we're proud. They sent a big message today."
The task FC Dallas fulfilled on Saturday, however, made for an ugly match. Eight yellow cards were shown, five of them to FC Dallas players.
Sporting coach Peter Vermes spoke about the difficulty his team had facing the compact defense. He also criticized the way the match was managed by the referee.
"I think you have to realize how difficult it is when a team drops back within 40 or 50 yards of their goal and compacts the space, there's not a lot of places to go in there… they were very quick to get numbers behind the ball," Vermes said.
Vermes later added: "I think there's no doubt in this game… it was in the management of the game, and not by our team by any means. The rhythm of the game was broken many, many times for different things whether it was a foul, and the foul occurred and the ball was kicked away… That part wasn't managed."