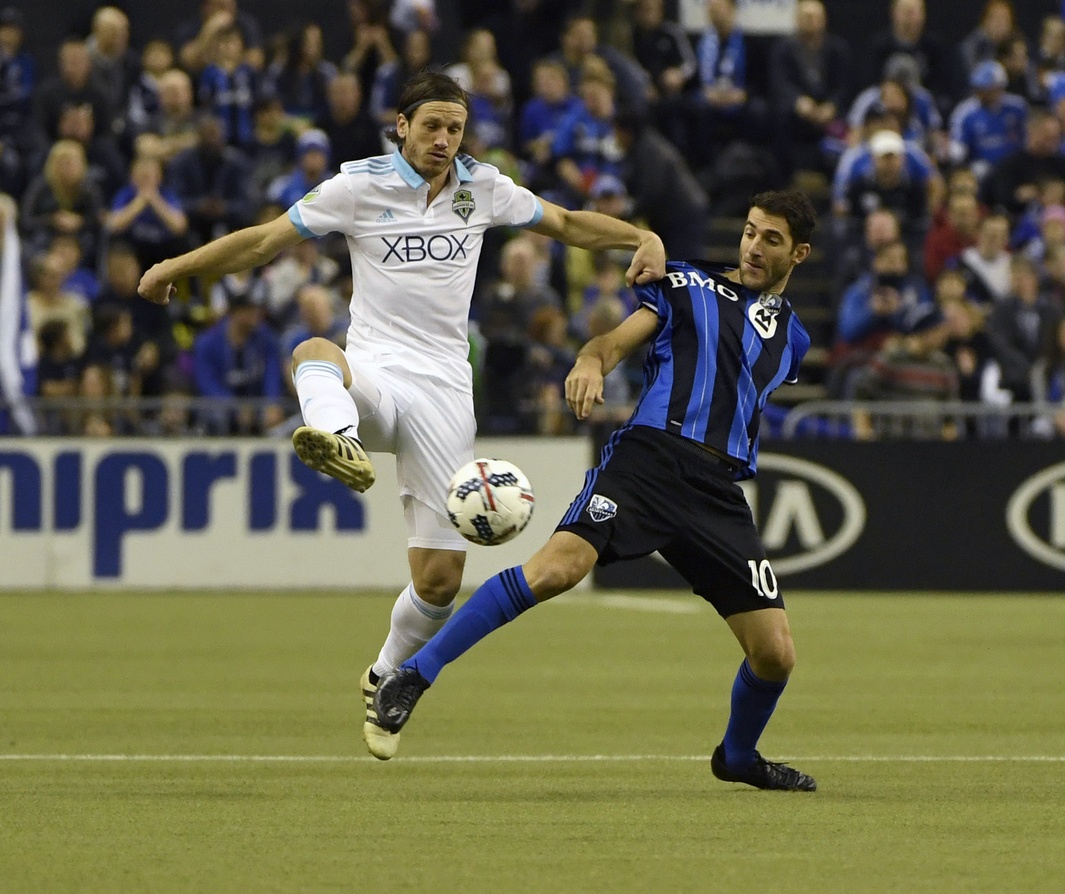 The Seattle Sounders and Montreal Impact were two teams looking for their first points in 2017 after a rough start in week one. However, the two had to settle for a share of the points in a 2-2 draw in the Impact's home opener and only regular season game in Olympic Stadium.
The Impact, back in the same Olympic Stadium that was a host to great results throughout the club's history, saw its first goal of the 2017 season come by way of a long ball.
This time it was Ignacio Piatti that sent a through ball in front of Roman Torres towards Matteo Mancosu, who sped past the Sounders defender. Stephen Frei had no other choice but to commit himself and the Italian striker had no trouble beating him for the early goal.
A second goal for the Impact came early in the second half. Piatti countered from midfield and brought the ball all the way into the 18-yard box for the goal. Torres was caught defending Mancosu, who was asking for the ball, which gave the Argentinian enough time to get the shot in.
The Sounders weren't going to leave Quebec without a fight, though. A penalty called on centerback Laurent Ciman was converted by Nicolas Lodeiro ignited the last few moments of the game.
Will Bruin was subbed in for Torres to bring extra fire power and their efforts were met as the forward scored from a corner kick in the last moments of the game, sealing a hard-fought point for the visiting Sounders.
MAN OF THE MATCH
Ignacio Piatti more than proved his worth against the defending champions. He contributed to both Impact goals with a convincing pass for Mancosu's goal and added one for himself to sea a point for the hosts.
MOMENT OF THE MATCH
Down a goal late, Will Bruin fired home a 94th minute equalizer to steal a point at the Olympic Stadium.
MATCH TO FORGET
Roman Torres has to put his performance behind him. The center back has been caught in the two Impact goals, out-ran by Piatti in the first half and fooled by fooled by Mancosu in the second.