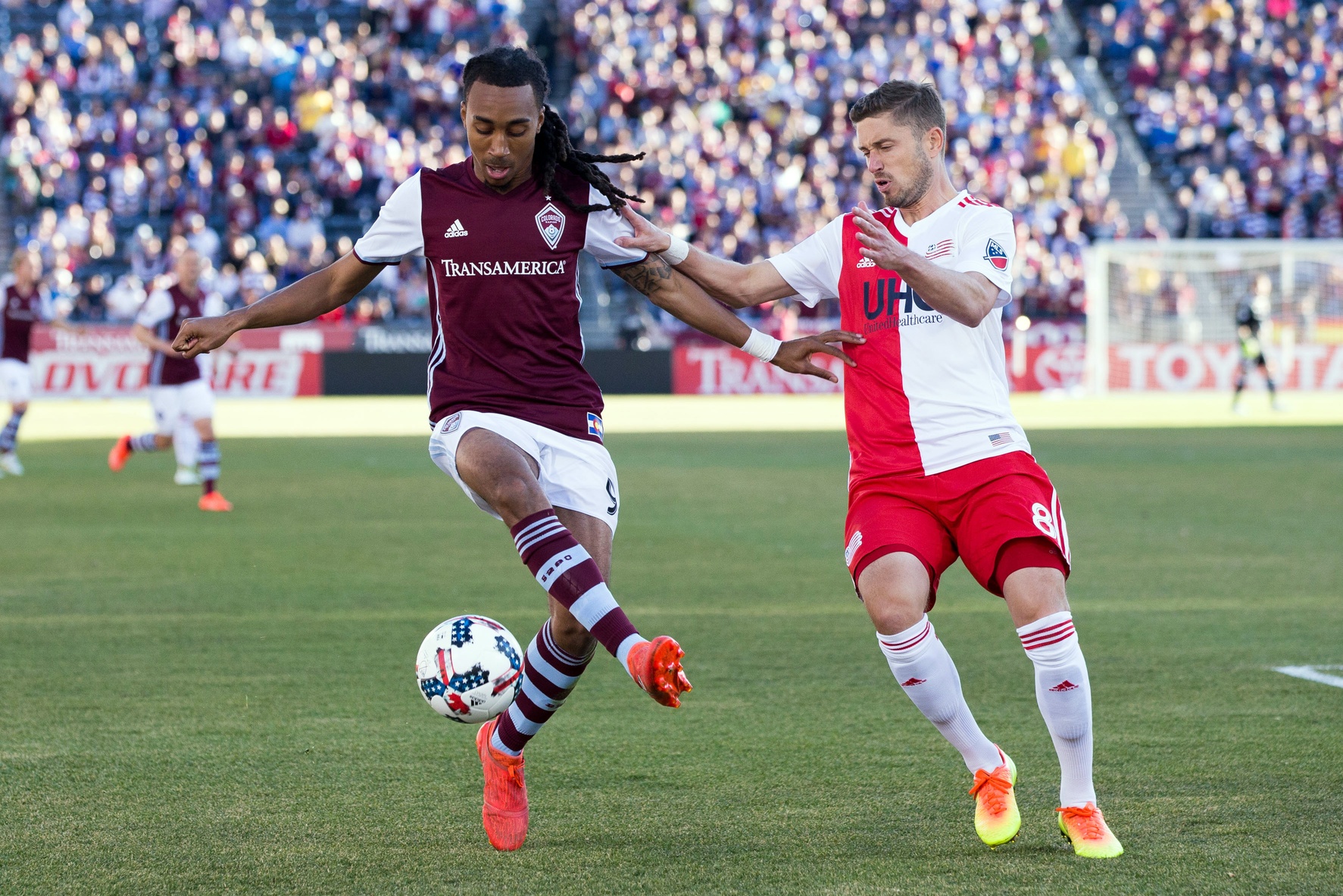 Throughout the 2016 season, the Colorado Rapids defense proved to be the league's best en route to a shocking playoff berth. In the first match of 2017, the Rapids backline lived up to its billing, preserving a clean sheet to open the campaign.
Once again, the Rapids backline stood tall, shutting out the New England Revolution on the way to a 1-0 victory on Saturday at Dick's Sporting Goods Park.
Dominique Badji fired the hosts into the lead early in the second half, giving the Rapids defense all they would need to seal a win. After seeing Kevin Doyle's shot strike the post, Jared Watts flung the ball into the air, keeping the play alive. Badji jumped forward to head home the rebound, leaving Cody Cropper helpless as the Rapids surged into the lead in the 52nd minute.
Doyle nearly broke through early for the Rapids but was stuffed by Cropper in a one-on-one situation in the 20th minute. Throughout the opening half, Doyle proved the Rapids' most active attacker as the Irish forward also saw a 37th minute header bounce just wide.
To their credit, the Revs also had an early chance, but were undone by Zac MacMath, who parried a way a bouncing shot from Kei Kamara in the game's opening minutes.
In the aftermath of Badji's opener, things went from bad to worse for the Revs as Lee Nguyen was forced out of the match due to injury. The visitors could never find the goal necessary as the Revs slumped to a season-opening defeat.
MAN OF THE MATCH
He may not have gotten the goal, but Kevin Doyle was as threatening as any player on the field throughout Saturday's clash.
MOMENT OF THE MATCH
The Rapids know that one goal will usually be enough, and they got that goal on Dominique Badji's second-half finish.
MATCH TO FORGET
Throughout Saturday's match, the Revs midfield was routinely out-muscled by their counterparts. With Xavier Kouassi on the bench, the Revs lacked the cutting edge required to break down a stingy Rapids side.