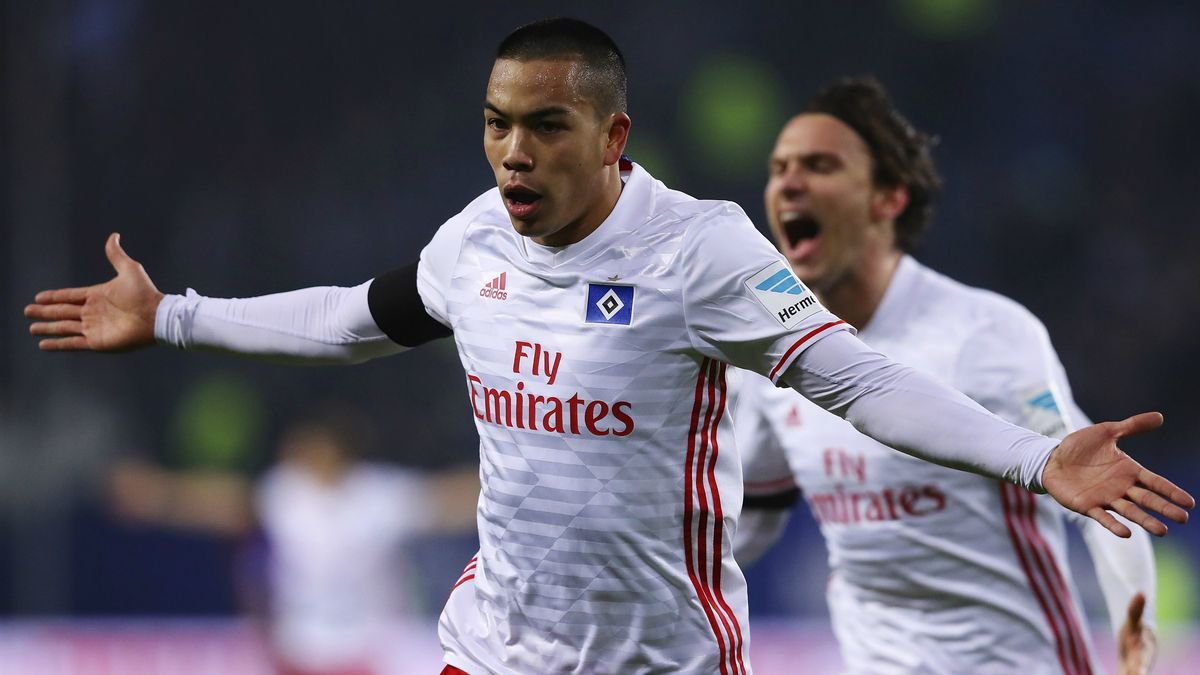 Bobby Wood is, understandably, a wanted man, and his current club is looking to lock up the forward's future despite the interest from outside parties.
Hamburg sporting director Jens Todt told Bild that there have been no formal or concrete offers for Wood quite yet, but the club is looking to get ahead of the game. Todt says the player and club could enter contract talks soon, less than one year after Wood joined the club on a four-year deal.
Wood, who recently joined up with one of Germany's biggest sports agencies, Sports Total, reportedly has a €10 million release clause in his contract that could be met as soon as this summer. The forward has been linked with a move to England in recent weeks.
"His move to Hamburg was good for us, but it was also the perfect step for Bobby," Todt said. "I imagine he appreciates how things are going for him right now.
"I'm always open to prolonging contracts with players who consistently perform ahead of time. "That applies to any case — not just for Bobby."
Wood is currently in spectacular form for the club, having scored four goals in the past 10 games.