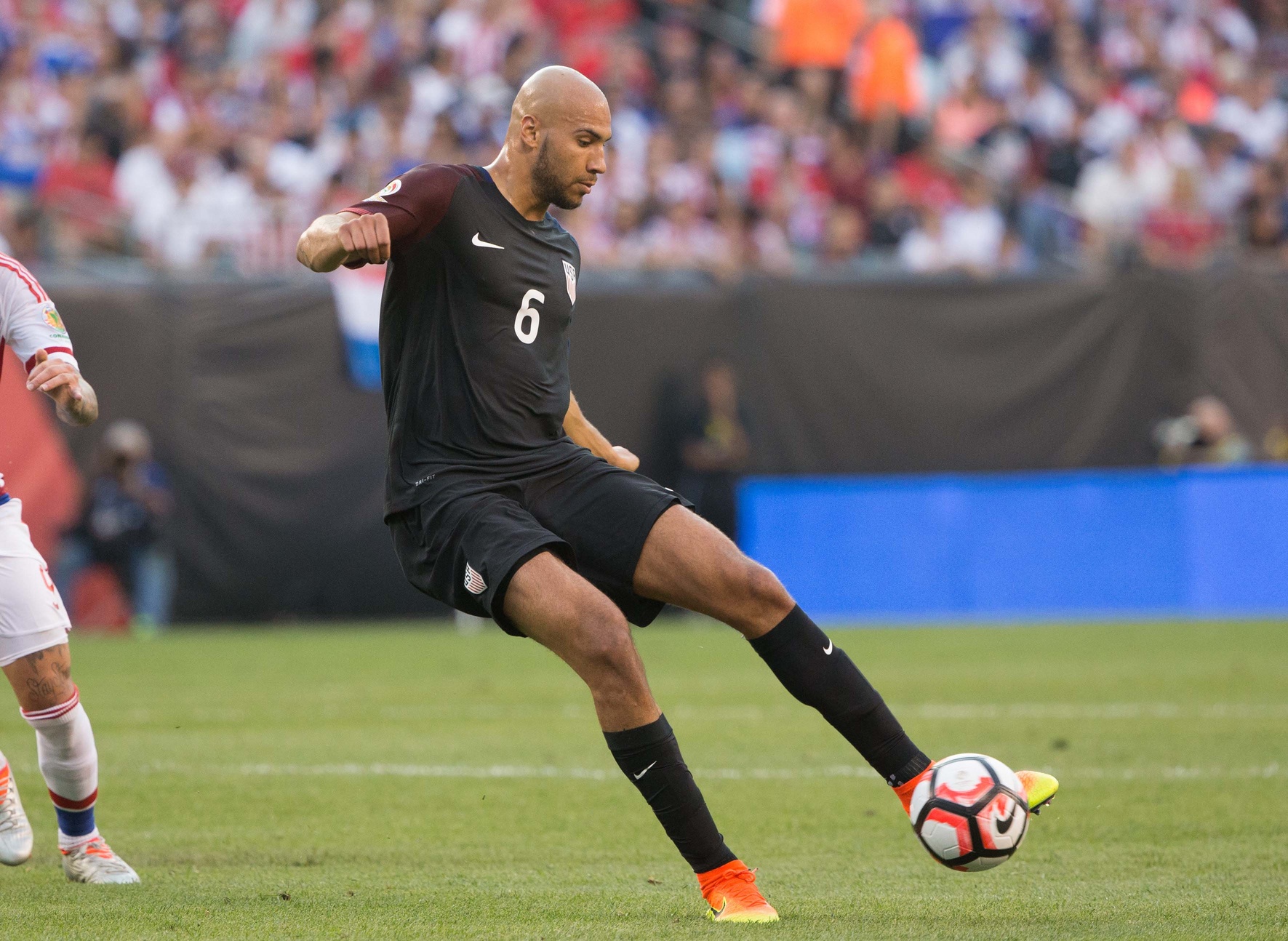 The U.S. Men's National Team's injury issues have been highly publicized in the week leading up to Friday's World Cup qualifier against Honduras. Stars Bobby Wood, Fabian Johnson and DeAndre Yedlin are on the mend, leaving Bruce Arena with some big decisions on how to reshuffle and reshape his starting XI.
One of those decisions comes at centerback, where Arena is given a variety of options with a plenty of variables at play. It's a tough decision, perhaps Arena's most important one, as the U.S. faces what is essentially a must-win clash against Honduras.
Throughout a majority of 2016, the pairing of John Brooks and Geoff Cameron was far and away the go-to central defense. The two stood strong throughout the Copa America, asserting themselves as the first choice group. In an ideal world, Brooks and Cameron would start every game together for the foreseeable future, giving the U.S. a unit with chemistry and skill that is likely unmatched in the player pool.
As versatile as any player on the roster, Cameron could be tasked with stepping outside to one of the fullback positions. There's a noticeable lack of depth on both sides of the defense and Cameron may be forced to right back in this time of need. It's a comfortable and familiar position, but one that takes him away from his preferred central spot.
Brooks, meanwhile, has issues of his own, as he enters camp nursing an injury. Hertha Berlin deemed him healthy enough to make the trip, but the defender's knee remains a concern. He's trained fully throughout the week, a sign that the issue isn't that serious, but it's certainly something to watch.
If Arena opts to look away from one of or both of Brooks and Cameron, he certainly has options. Omar Gonzalez is almost certainly the most trusted of the bunch, especially given the shared history between the former LA Galaxy defender and his former coach. Gonzalez has long been solid with Pachuca and has the experience of World Cup qualifying under his belt from the run to the 2014 tournament.
His preferred partner during that run was Matt Besler, who was recently added to the roster. The thought of starting Gonzalez and Besler together once again could be tempting given the experienced the duo have had together in Hex matches.
Two other defenders, Walker Zimmerman and Tim Ream, remain on the roster, but neither is likely to feature in central defense. Zimmerman is just too green, too new, to throw into a crucial qualifier while Ream is likely seen as depth at both centerback and left back, a position he has played at Fulham.
With that in mind, who do you want to see starting in central defense? Vote in the poll below and explain your reasoning in the comment section.
[polldaddy poll=9704288]