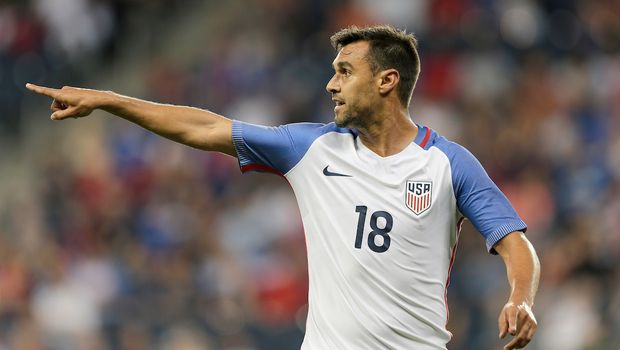 A U.S. Men's National Team camp in San Jose wouldn't feel quite right without Chris Wondolowski involved.
U.S. Soccer announced on Monday that the San Jose Earthquakes forward is set to join the team for camp ahead of a pair of crucial World Cup qualifiers. Wondolowski is set to begin training with the team Tuesday at Avaya Stadium.
The addition of Wondolowski brings the squad to 26 players with one, Jermaine Jones, ineligible for the team's opening match against Honduras in San Jose. In three league games, Wondolowski has registered one goal and two assists while leading the Quakes to an impressive start to the campaign.
Wondolowski is one of several late additions that have joined USMNT camp. Over the weekend, U.S. Soccer revealed that Matt Besler, Sacha Kljestan and Graham Zusi have joined the squad in place of Bobby Wood and Fabian Johnson.
The addition of Wondolowski sees the Quakes star join Jozy Altidore, Jordan Morris and Clint Dempsey as forward options on the U.S. roster.