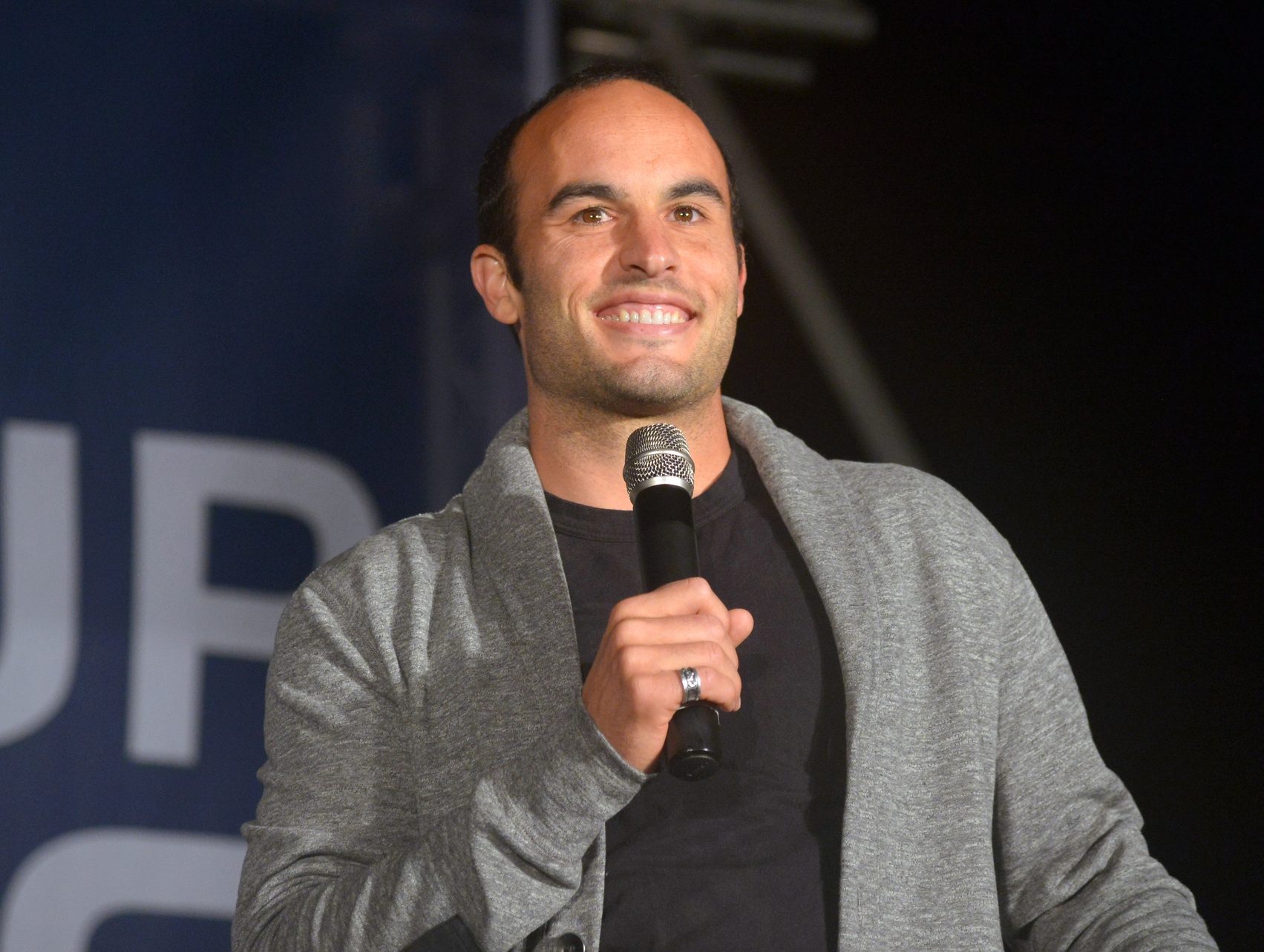 For years, Landon Donovan was viewed as America's player. He was the most recognizable face on the U.S. Men's National Team, a player credited with helping bring the game to the forefront of the U.S. eye.
Now, with his playing career finished, he's looking ahead to helping a Premier League club make waves in the country he calls home.
Donovan was named to an advisory role last year by Swansea City owners and fellow Americans Steve Kaplan and Jason Levien, and the USMNT legend recently made his first visit to the club in Wales. The visit helped provide a bit of clarity to his role going forward, one which will see him, hopefully, help the club grow in ways previously impossible.
"I think a lot of clubs are trying to reach out into the American market, or the Chinese market, the Indian market or the South American market," Donovan told Swansea's official website.  "And I think Swansea City are certainly becoming more known in America.  We have an advantage if we do things right because we have people involved who are American and people who genuinely care about the club.
"I think the Swansea name will get bigger and bigger in America and elsewhere. I think most likely every pre-season should be in America. That makes sense for a lot of reasons. You have to keep building the profile and promoting it. Eventually the hope is that this becomes America's club one day."
The club has obviously had its ups and downs in recent months. After being acquired by Kaplan and Levien, the club hired former USMNT boss Bob Bradley as manager in October in a move that was criticized by the club's supporters. Just 85 days and 11 games later, the club fired Bradley, moving on to current manager Paul Clement.
Donovan's role in the current setup has many layers. Thanks to his playing career, Donovan remains well-connected throughout the world of soccer, and his rolodex could only aid Swansea's efforts. The former forward played in England and Germany as well as in MLS, giving him a wealth of experience, perspective and knowledge of many areas of the game.
Still, he knows his limits. He stressed that neither Clement nor chairman Huw Jenkins need his advice, stating that both are fully capable of handling a majority of situations. Donovan's role is simply to provide input when asked, helping to aid the club in his own way.
"Once in a while I might be asked about certain players they are trying to bring in or certain circumstances, and I do have some experience I think will be valuable," Donovan said.  "A lot of times when you bring a player in, you can see what they do on the pitch but you want to know what that player is like. If you are in a situation, for example, like we are currently, fighting against relegation, you want to know you have men who can handle that. You often hear stories about players or you know players who have played with other players and through that you can get to understand what the man is like behind the player."
"If you don't know a player directly, for me it's pretty easy to get to know that player through one or two connections.  I think that can be valuable because you want to know who's coming to your club, especially at a club like this.  This is not Manchester City, Chelsea or Arsenal, who can spend hundreds of millions of pounds on players, so you have to get the right ones."
For now, though, Donovan insists the focus isn't on the big picture, but rather the one Swansea is facing currently. The club remains in a relegation fight, two points from safety with just four games remaining.
"The way the Premier League is going, I think the haves are moving further ahead and have-nots are fighting to keep pace," he says.  Maybe at some point the club can push a little higher because if you get a great manager like Paul and get the right players, you can make some strides. You can perhaps push for eighth or seventh or sixth.
"But it's difficult, so my personal ambition would be first and foremost to stay in the Premier League, then see how far up the table we can push."