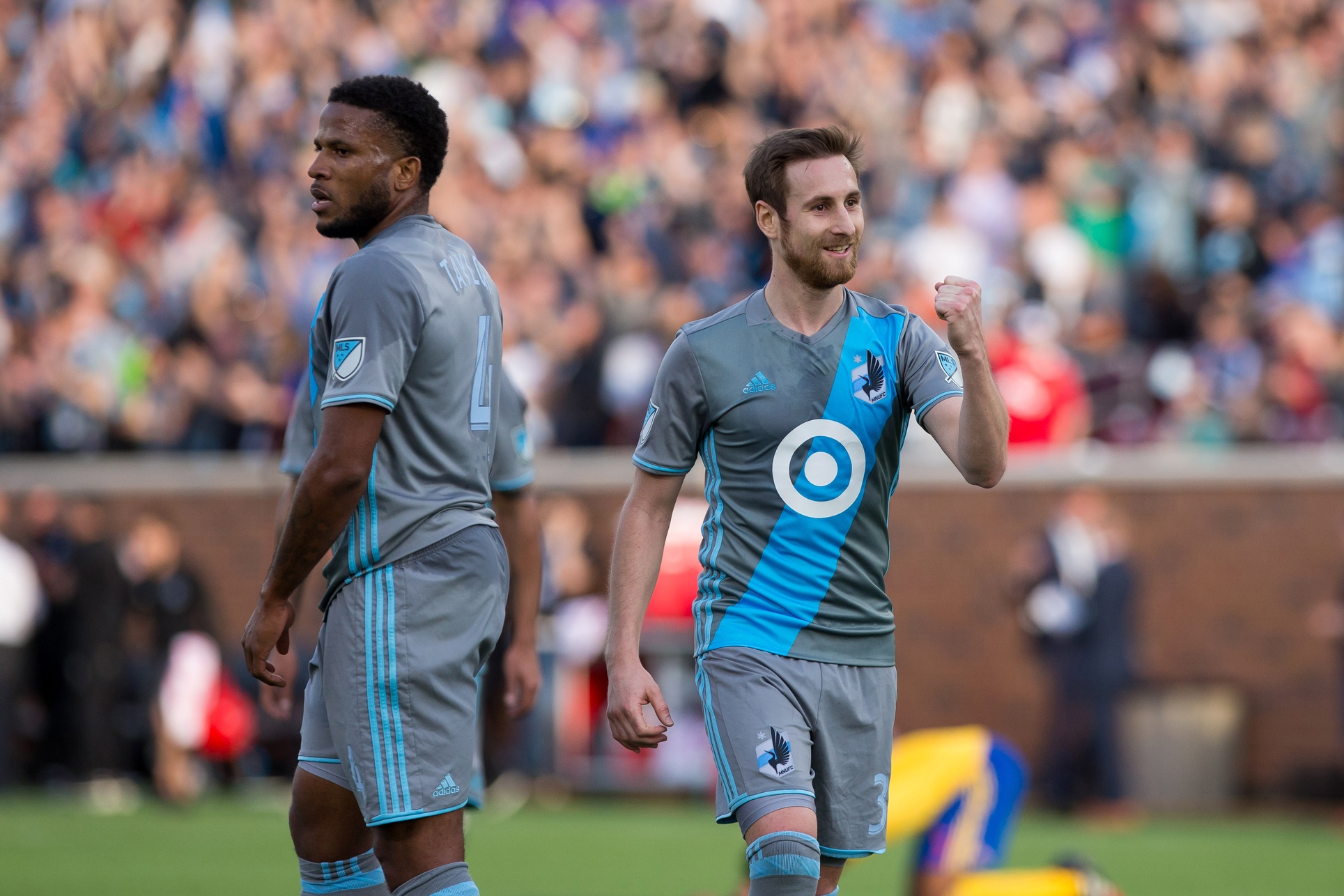 Minnesota United's defense has been awful to start the season, but on Sunday, the Loons came together for the club's first MLS clean sheet.
A header from Miguel Ibarra would prove all the Loons would need en route to a 1-0 shutout win over the Colorado Rapids at TCF Bank Stadium. The win was the club's second in eight games while the Rapids remain on just four points through six matches.
The game-changing moment came in the 72nd minute as NASL hero Miguel Ibarra scored his first MLS goal. After seeing Ibson rocket a shot off the far post, Johan Venegas leaped to fire a diving header towards goal. Ibarra was there to redirect it, leaving Zac MacMath helpless for what proved to be the game's lone goal.
While MacMath couldn't get to Ibarra's header, he did make several crucial stops to keep the talented Loons attack at bay. In the 54th minute, MacMath parried away a Kevin Molino shot before sacrificing his body to keep the Christian Ramirez rebound out. In the 62nd minute, MacMath denied Ramirez again before punching out the ensuing corner kick.
His counterpart, Bobby Shuttleworth, had a trio of saves himself. The Loons goalkeeper stopped a rebounded shot right after Dominique Badji clanged the crossbar from inside the six. Dillon Powers' 70th minute strike proved a simple save, helping pave the way for Minnesota's win.
Following the win, the Loons look ahead to a home match against the San Jose Earthquakes on Saturday while the Rapids, losers of three straight, face off with surging Orlando City that same day.
MAN OF THE MATCH
While Miguel Ibarra got the goal, Ibson was vital in the Minnesota United midfield, moving the ball consistently throughout the match.
MOMENT OF THE MATCH
In a match with just one goal between the two teams, Miguel Ibarra's finish was obviously a vital moment for both the player and the club. The goal sealed a major home win while finally giving Ibarra has first MLS goal.
MATCH TO FORGET
The Rapids attack floundered throughout Sunday's match, and Dominique Badji's close-range miss served as a fitting metaphor from a lackluster performance.